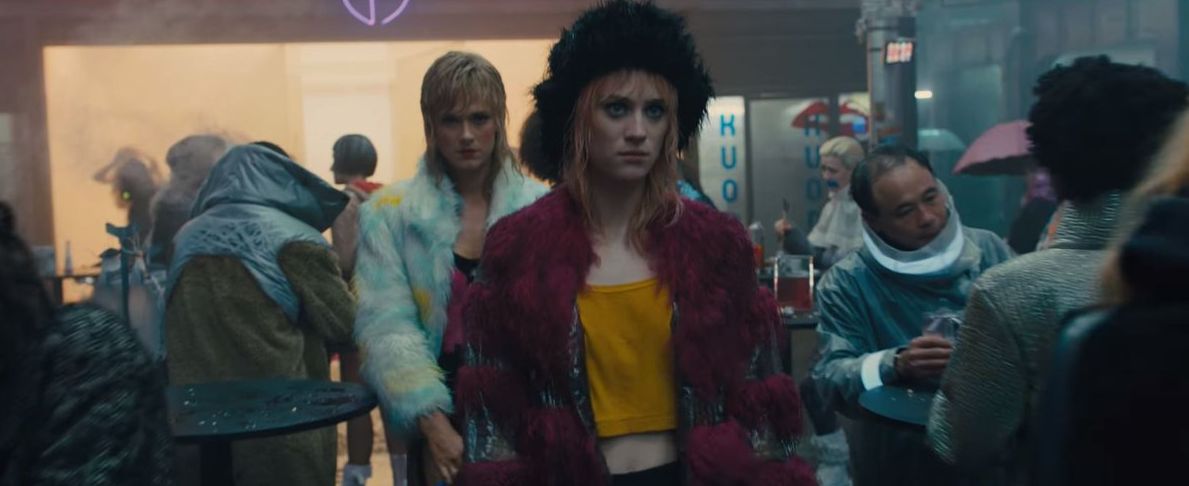 Mackenzie Davis will star in James Cameron's 'Terminator' sequel

GregHarmon Managing Editor The Blade Runner 2049 actress will star alongside Linda Hamilton and Arnold Schwarzenneger in a battle against (wo)men vs. machine
Mackenzie Davis (Blade Runner 2049, Halt and Catch Fire) is currently in negotiations to co-star alongside Linda Hamilton and Arnold Schwarzenneger in Tim Miller's 'Terminator' sequel.
Sources at The Hollywood Reporter confirm the talented 30-year-old actress will play a human soldier-assassin in a battle between humans and the machines.
While plot details are scarce, THR confirmed back in September that Cameron and Miller are treating the new movie as a direct sequel to Terminator 2: Judgment Day (1991) and is planned to be a trilogy that will feature a young up-and-coming actress:"We're starting a search for an 18-something woman to be the new centerpiece of the new story," Cameron said. "We still fold time. We will have characters from the future and the present. There will be mostly new characters, but we'll have Arnold and Linda's characters to anchor it."
25-year-old Mackenzie Davis should be a fantastic 'centerpiece' to spawn a new generation of characters. Couple it with Hamilton's return and I'm intrigued to see how Cameron can reinvent a franchise running low on fan equity and make a statement on gender roles in action movies. Perhaps he can continue the momentum by casting every actress in Blade Runner 2049? Baby steps.