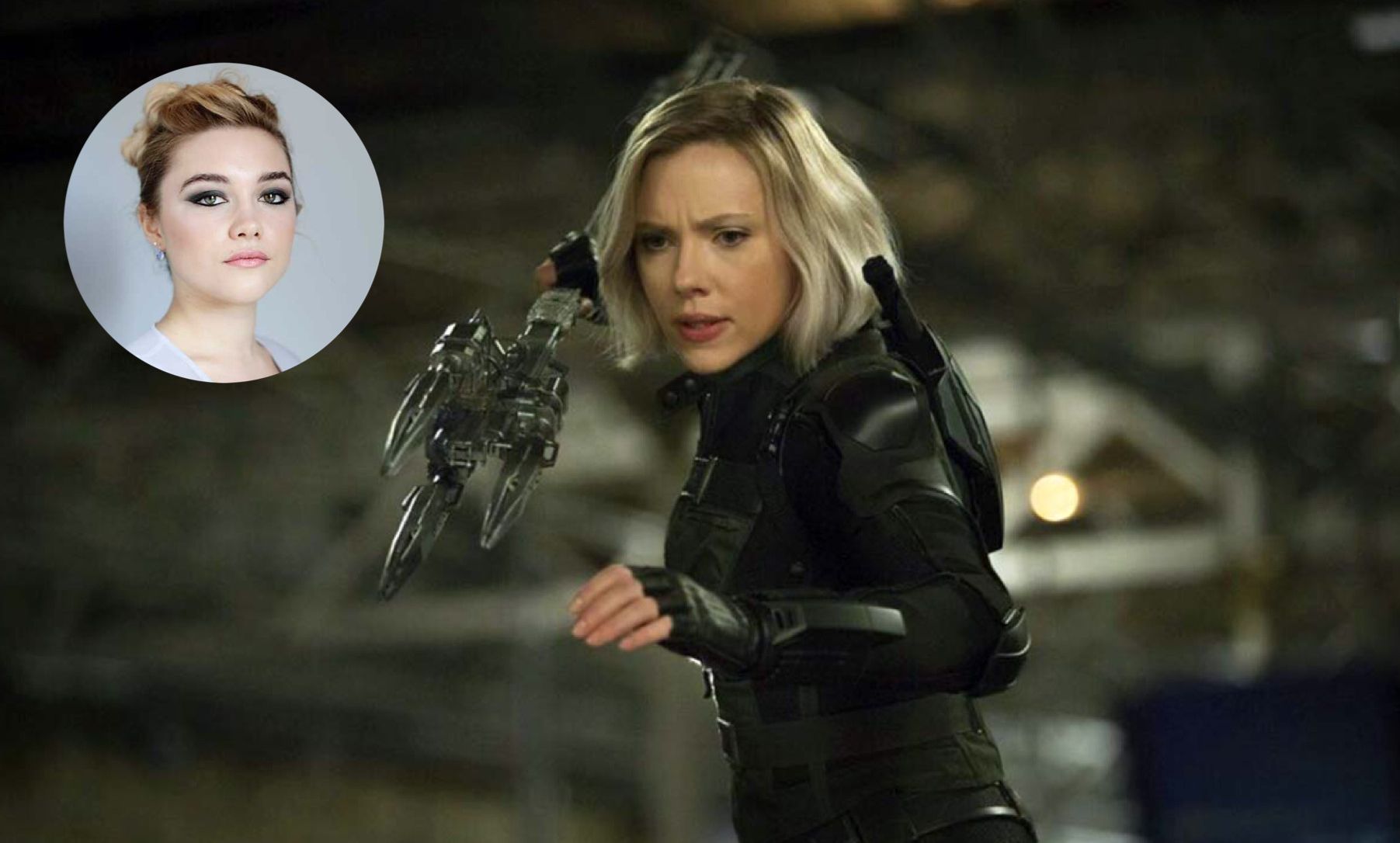 Marvel's 'Black Widow': Florence Pugh in talks to star opposite Scarlett Johansson
by GregHarmon
If Florence Pugh isn't already a household name, she soon will be.
Variety was first to report that "Fighting With My Family" breakout, Florence Pugh is in talks to star opposite Scarlett Johansson in Cate Shortland's 'Black Widow' stand-alone!
Pugh's confirmation comes months after speculation that Marvel was originally looking to cast an actress between the ages of 30-39 to star in a role that was described as a "kick-ass Female bond" type. Marvel soon expanded their search to include younger actresses, including Pugh's Little Women co-star and speculated front runner, Emma Watson.

The 23-year-old Oxford native is coming off a breakout year having recently portrayed WWE wrestler Saraya "Paige" Knight in Stephen Merchant's bio drama "Fighting With My Family". She also starred opposite Michael Shannon and Alexander Skarsgard in Park Chan-wook's limited series "The Little Drummer Girl", and Chris Pine in Netflix's "Outlaw King."
Pugh's casting comes after insiders first reported that Black Widow was Marvel's 'top priority' having failed to secure James Gunn's replacement for "Guardians of the Galaxy Vol. 3." Of course, with Gunn's return, there's always the remote possibility that shifting expectations may move Black Widow beyond its targeted June production but since we know Guardians Vol. 3 won't begin production until early 2021, who's to say Marvel won't keep Black Widow as a top priority? Or so we can only hope.
In the meantime, we can catch Florence Pugh in Ari Aster's upcoming Scandinavian cult thriller "Midsommar," as well as Greta Gerwig's "Little Women" adaptation.


GregHarmon in Black WidowFollow
Greg Harmon | Managing Editor | Follow me @sweetharmony for Film & TV discussion | Ko-fi http://ko-fi.com/sweetharmony