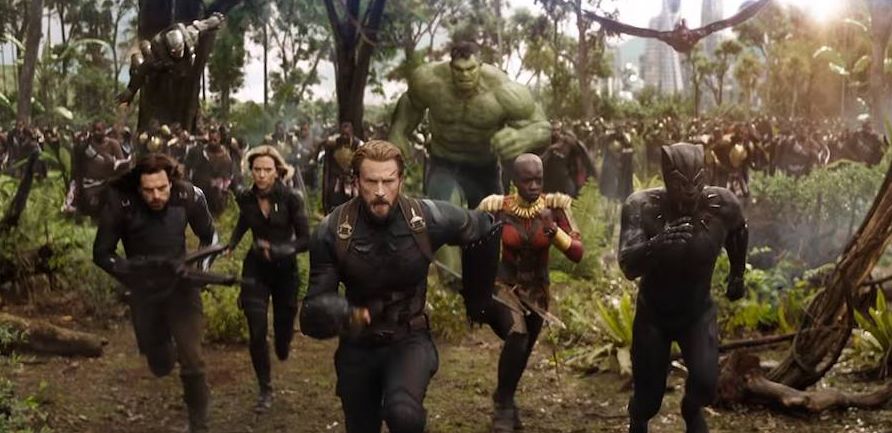 'Avengers: Infinity War' Release Date Moves Up One Week To April 27

GregHarmon Managing Editor Here's a bit of exciting news and we can thank none other than Robert Downey Jr. for submitting the formal request!
Marvel brass announced Avengers: Infinity War will move its original North America release date up one week from May 4 to April 27, falling in line with Infinity War's full international release date (with a few earlier April 25 debuts in a handful of countries). Spoiler what?
In a tweet to the masses,@MarvelStudios asked fans "On a scale of one to Infinity, how excited are you to see #InfinityWar on May 4th?" Minutes later Mr. Tony Stank himself, Robert Downey Jr. (@RobertDowneyJr) replied "Any chance I could see it earlier? In which Marvel Studios replied "Anything for you, Mr. Stark! How's April 27?" The bit went on for a few more exchanges in which RDJ suggested how about "the entire world?" see MCU's 19th installment on April 27!
Infinity War will now open against Rachel McAdams and Rachel Weisz drama Disobedience and Amy Schumer's comedy I Feel Pretty.
Thank you Mr. Stark. We'll be seeing you and the gang on April 27!