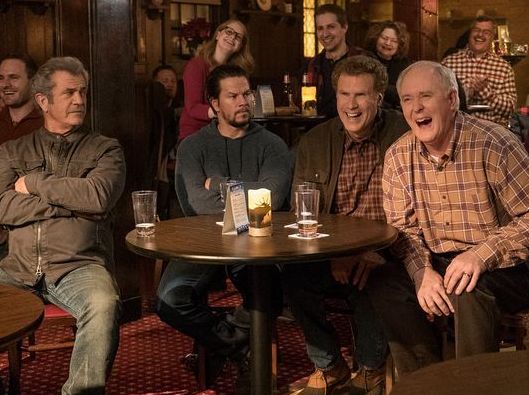 Meet the parents in 'Daddy's Home 2'

GregHarmon Managing Editor
Holy balls, not only does Daddy's Home 2 exist but Paramount's latest trailer looks like the Meet the Parents version of Daddy's Home, swapping Robert De Niro and Dustin Hoffman with Mel Gibson and John Lithgow as the "dads" to Daddy's Brad Whitaker (Will Ferrell) and Dusty Mayron (Mark Wahlberg).
Daddy's Home 2 appears to pick up where Daddy's Home left off but with a new wrinkle - the seemingly attained bonds between co-dads Brad and Dusty look to be tested when their father's "Mr. Mayron" (Mel Gibson) and "Mr. Whitaker" (John Lithgow) pay a visit for the holiday. Cue THUNDERSTRUCK. But before you rush to judgment, remember Daddy's Home hauled in $242 million during its 2015 holiday release, which is not bad considering it was book-ended by Star Wars: The Force Awakens, Alvin and the Chipmunks: The Road Chip, The Big Short, and The Hateful Eight.
Daddy's Home 2 features the return of writer and director Sean Anders, along with cast John Cena and Linda Cardellini. Unfortunately Thomas Haden Church does not appear to be in the sequel (copyright - Smooth Jazz, The Panda).
Okay, that's enough about Daddy's Home 2, check out the trailer!