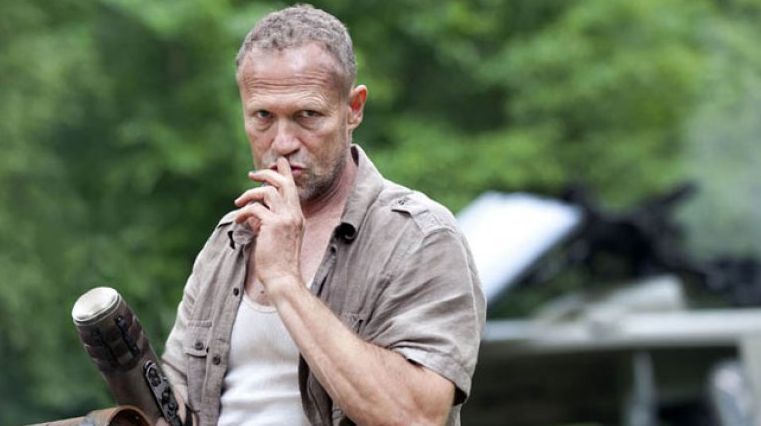 Michael Rooker joins 'FAST & FURIOUS 9'

GregHarmon Managing Editor Sure, why the hell not!

Michael Rooker has joined Vin Diesel's Fast and Furious family.

Details surrounding Rooker's addition are being kept secret along with the rest of the film. What we do know is the 64-year-old jack-of-all-trades will play a character named "Buddy". Which, if you ask me, already sounds like the kind of guy who packs a good chew and is relatively proficient under-the-hood.
Rooker joins UFC Fighter Francis Ngannou (can we say heel?) along with a trio of newcomers who signal a youth movement with Finn Cole (Animal Kingdom), Anna Sawai (Ninja Assassin), and Vinnie Bennett (Ghost in the Shell).

They'll be joined by headliners Charlize Theron, Helen Mirren, and John Cena. While Cena's role has not been specified, I will be happy to speculate based on Vin Diesel's Instagram that the Doctor of Thuganomics will be the latest to join Dom's core la familia led by Michelle Rodriquez, Jordana Brewster, Ludacris, Tyrese Gibson, and Nathalie Emmanuel.

Director, Justin Lin returns for what will be his fourth series directorial effort with screenwriter Daniel Casey replacing longtime writer and producer Chris Morgan who jumped shipped to write Dwayne Johnson and Jason Statham's Hobbs and Shaw spinoff. Casey wrote the screenplay from a story by Lin and Alfredo Botello.
I wouldn't be shocked to hear more names added to the casting sheet as Universal's multibillion-dollar franchise heads into its ninth week of production.
Stay tuned!