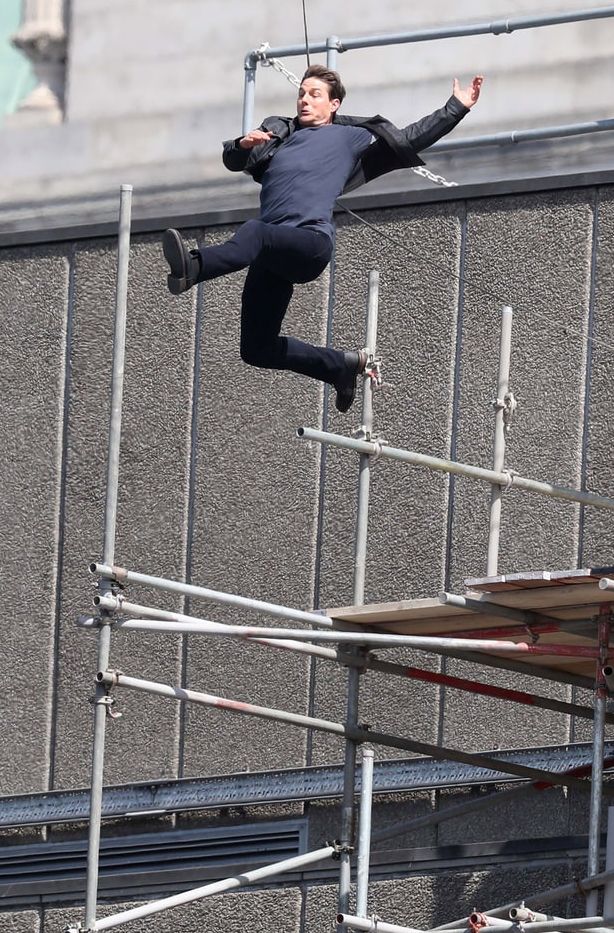 Tom Cruise broke his ankle - M:I 6 Production on hiatus. Christopher McQuarrie not worried about July 27 release date

GregHarmon Managing Editor Danger zone! Paramount confirmed Cruise fractured his ankle while performing a building jump on the set of "Mission: Impossible 6" in London.
Paramount issued the latest statement confirming the news: "During production on the latest Mission: Impossible film, Tom Cruise broke his ankle while performing a stunt. Production will go on hiatus while Tom makes a full recovery, and the film remains on schedule to open July 27, 2018. Tom wants to thank you all for your concern and support and can't wait to share the film with everyone next summer."
Sources close to production expect production to be halted for a minimum of 6 weeks to allow for Tom's recovery and Paramount expects to keep its summer 2018 release date despite Cruise's broken ankle.
Cruise, who is no stranger to performing his own stunts, injured himself back on August 12 while jumping between two 6-story buildings from the roof of Baynard House, an office block in the Blackfriars district of London. Footage released by TMZ shows Cruise falling well short of his mark in what was his second unsuccessful stunt attempt. Sources said production was to carry on for another two months and into October.
[update 8-17] M:I 6 Director Christopher McQuarrie spoke with Empire, and clarified that Cruise had attempted the stunt three times before breaking his ankle on the fourth jump. According to Christopher, Cruise hit a "slightly different angle" than the previous times. The Director also clarified that Cruise was never attempting to land on top of the roof he was jumping to, he said."The speculation was that Tom had somehow missed or fell short," McQuarrie said. "The truth is that the stunt was never designed for Tom to jump from rooftop to rooftop which a) would have been pretty boring and b) when you see the actual shot you'll understand how it was designed. Also, when you look at what was posted on the internet, you can see Tom do the same stunt multiple times. He was always supposed to slam into the side of the building. That's what gives the stunt its energy."
Though McQuarrie gave no timetable as to how long M:I 6 production will be on hiatus, he did state he's not worried about the film's July 27, 2018 release date. "I now have to move heaven and earth to make sure that the shot is in the movie," McQuarrie said. "We went to all that effort to get it. It's a pretty fantastic shot."
Props to the fine people at Empire for going straight to the source. On behalf of everyone looking forward to M:I 6, we believe you Mr. McQuarrie. Get well soon Tom.