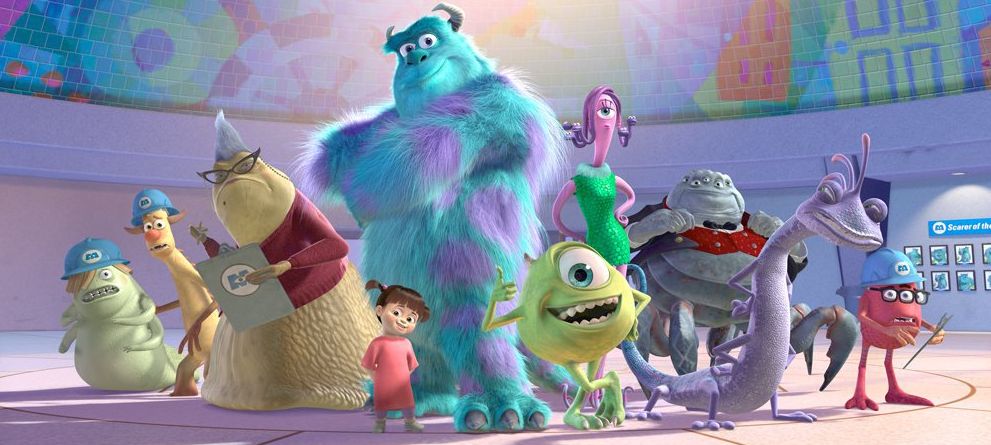 'Monsters at Work': John Goodman and Billy Crystal returning for Disney+ 'Monsters, Inc.' spinoff

GregHarmon Managing Editor With the wave of Star Wars and MCU properties set to launch Disney's new streaming platform, you knew it was only a matter of time until Pixar would also get in on the action.

Today, Disney announced Monsters at Work, the animated spinoff of Disney/Pixar's beloved 2001 national treasure -Monsters Inc. - is coming to Disney's new streaming service in 2020!
The series will feature the return of John Goodman as Sulley and Billy Crystal as Mike, along with a host of original characters voiced by original cast members including Yeti (John Ratzenberger), Celia (Jennifer Tilly) and Roz (Bob Peterson).

The Hollywood Reporter confirmed Mad Men's Ben Feldman will join the cast as a character named Tylor Tuskman along with Star Wars: The Last Jedi's Kelly Marie Tran as Val Little. Henry Winkler (Barry), Lucas Neff (Raising Hope), Alanna Ubach (Coco), Stephen Stanton (Star Wars Resistance) and Aisha Tyler (Archer) will also be among the new supporting cast.

Monsters at Work will pick up six months after the events of Monsters, Inc. (which released EIGHTEEN years ago!) and will follow Feldman's character, an eager and talented mechanic who works on the Monsters, Inc. Facilities Team but dreams of working on the Laugh Floor alongside resident celebs Mike and Sulley. Tran's character will play Tylor's lifelong friend and confidante, Val Little.

There's no word if Goodman and Crystal's beloved characters will play the role of series regular but never the less, this is enough of a hook to dangle in front of potential Disney+ subscribers.
By GregHarmon in Monsters at Work on