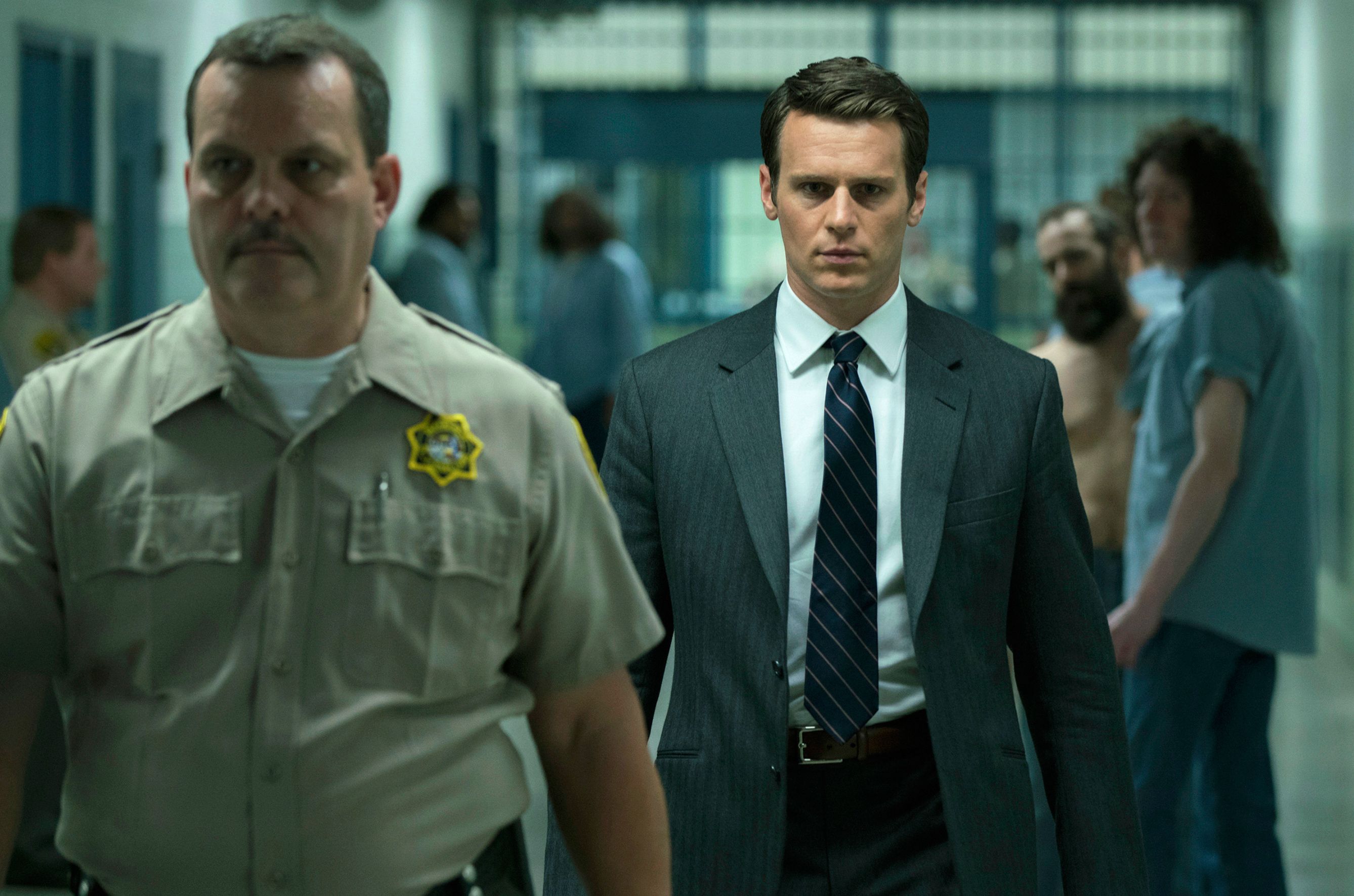 Netflix and David Fincher are leaving the door open for 'Mindhunter' season 3

GregHarmon Managing Editor I'm probably preaching to the choir when I say MINDHUNTER is one of Television's shining gems. Unfortunately, it may be a while until we see the return of David Fincher's critically acclaimed series.

But despite the recent gloom and doom headlines, it should be noted that Mindhunter has not been cancelled. And the cast is willing to come back for a third season. And perhaps most importantly, David Fincher's marriage with the streaming giant is fully intact. So what gives?
Earlier this week, Netflix broke the news that Mindhunter has been put on hold indefinitely because of David Fincher's upcoming schedule. The long and short can be boiled down due to the fact that Fincher has prioritized his next projects to include Netflix's Orson Welles biopic "Mank" - his official return to the director's chair - while turning his attention to produce the second season of Neflix's Love, Death & Robots.

Despite the news, it should be emphasized that both Netflix and Fincher are leaving the door open for Mindhunter season 3. This acknowledging the fact that just last month Netflix let the contracts elapse for Jonathan Groff, Holt McCallany, and Anna Torv. However, a spokesperson for Netflix clarified that Fincher "felt it wasn't fair to the actors to hold them from seeking other work while he was exploring new work of his own."
While there were no reports of trouble on the set, sources close to The Playlist cite that Fincher experienced some directorial challenges while filming the second season and was feeling "spiritually fatigued" by the end. But despite the recent contract expirations, Deadline sources report the cast "love working with Fincher and most if not all would be willing to come back for another season but they may be tied to another series." Hopefully the "most if not all" does not apply to McCallany, Torv, and Groff.
Time will tell if and when Fincher will get the itch to pick up season three. But it should be noted that the entire series was written with five seasons in mind (of course, that was under the original vision of Joe Penhall who has since departed the series) and the hiatus between seasons 1 and 2 took the better part of two years to transpire.

So, I'm choosing to remain cautiously optimistic. Besides, who says season three - in story - can't venture into a new decade? I mean, don't you want to see Tench, Ford, and Carr catch BTK in the 90's?