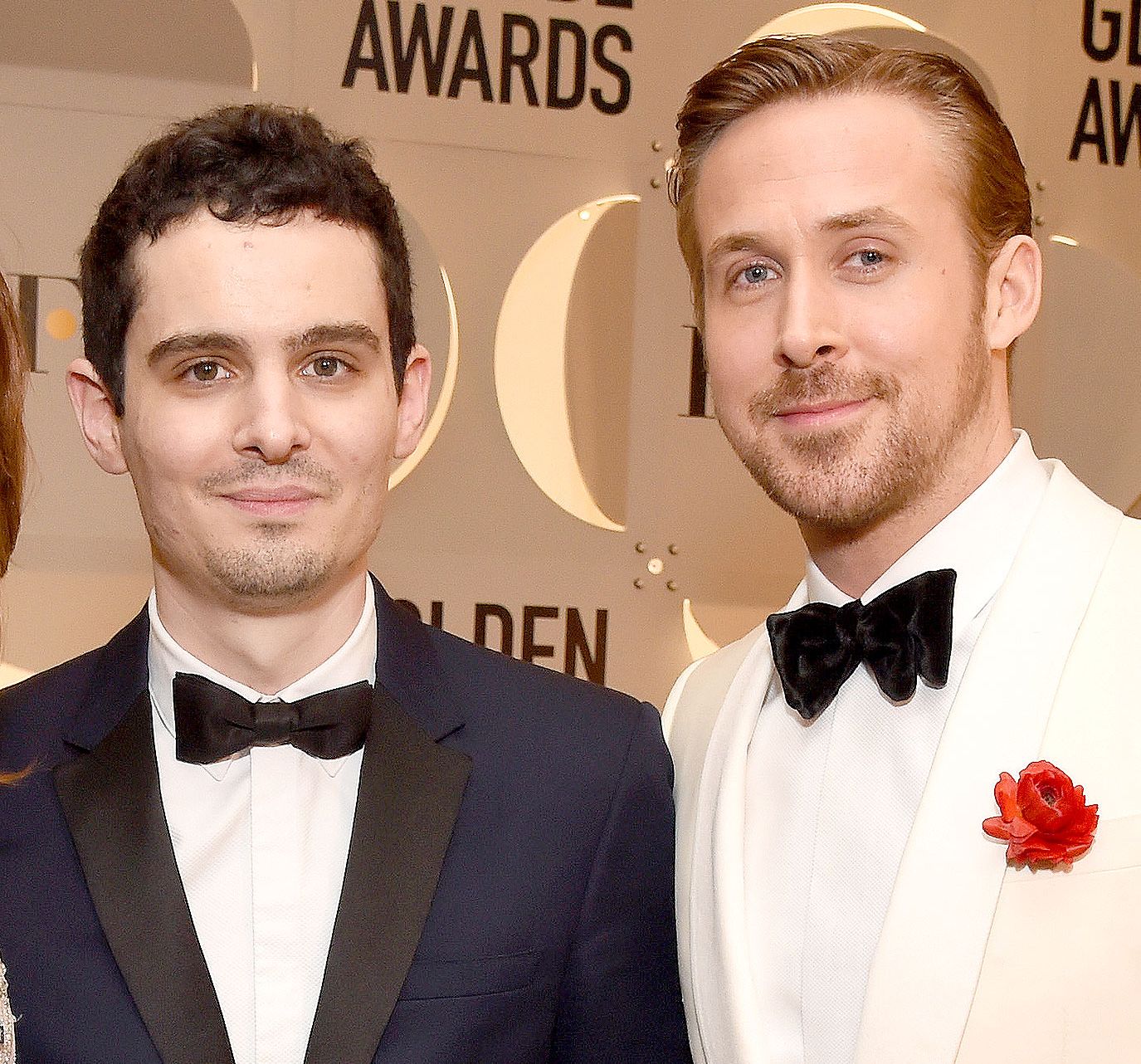 New details emerge about Damien Chazelle's 'First Man'

GregHarmon Managing Editor Ryan Gosling's journey to the moon is already leaving exhaust fumes we all want to inhale.
What's harder to believe - Damien Chazelle at 33 - is already an Oscar-winner? Or that his upcoming Neil Armstrong biopic marks just his fourth directorial project? Regardless of your answer, we can likely agree that First Man will be a serious 2019 Oscar contender and more importantly, mark another solid entry of the young filmmaker's illustrious career.
With a little under seven months until First Man's release, we finally have some fist-pumping details about Chazelle and Gosling's latest collaboration coming straight from the film's co-star Jason Clarke (Mudbound). Speaking with Metro UK, Clarke revealed First Man "is seriously going to be a wild, wild ride...I saw a little bit of it, I was there for a lot of it on set. You are going to go with Neil Armstrong all the way from him as a test pilot to him walking down the steps and looking at the Earth 29,000 miles away. It is pretty spectacular."
Clarke joins a star-studded cast including Gosling, Claire Foy, Jon Bernthal, Kyle Chandler, and Corey Stoll in Universal Pictures biopic based on James Hansen's biography "First Man: A Life Of Neil A. Armstrong" (2005). Chazelle's adaptation focuses on NASA's mission to land on the moon during 1961-1969 and follows the harrowing events that transpired during NASA's Gemini VIII mission led by Commanding Pilot, Neil Armstrong (Gosling) and Pilot Dave Scott (Bernthal).
When asked about working with Chazelle and whether the techniques that made "Whiplash" so great were applied to First Man, Clarke responded "It is visceral. Damien is very visceral. His camera, his movements, and the way that he is telling the story, and where he is showing it from, he has shot something pretty special. He is editing it at the moment, I saw him over the weekend, and he is going to come up with something extraordinary."

First Man is written by Josh Singer (Spotlight) and is produced by Damien Chazelle and Ryan Gosling.
Can you smell 2019 Oscars? First Man will land in theaters on October 12, 2018.