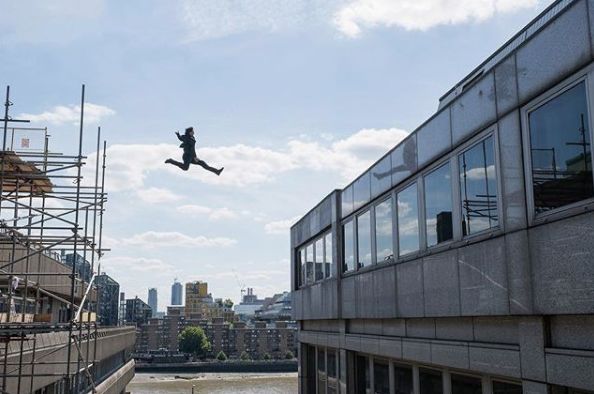 New 'Mission: Impossible Fallout' Images Tease Cruise, Ferguson, Cavill, and a Trailer!

GregHarmon Managing Editor The title of the sixth entry suggests there will be fallout of good intentions.
This week M:I6 writer and director Christopher McQuarrie teased two gorgeous black and white photos featuring the return of Rogue Nation's finest undercover MI6 agent Isla Faust (Rebecca Ferguson), along with a chill BTS shot of series newcomer Henry Cavill. But if you're like me and have been summoning the M:I 6 gods for something a tad more substantial, then you'll be undoubtedly thrilled to hear the sixth installment now has an official title: "Mission: Impossible Fallout" courtesy of Tom Cruise.
Cruise unveiled the new title along with two death defying stunt pics on his freshly created Instagram account. While we're thrilled about the announcement, the actual title raises some serious questions as to what lies ahead for Hunt and his IMF crew. But according to McQuarrie, Fallout teeters on the literal and the figurative as he revealed to Empire: "There is the threat of nuclear terrorism hanging over the movie, which is the literal threat. There's the notion that what's happened in the movie is the end result of choices that Ethan Hunt has made in his life. It's Ethan's past come back to haunt him. It's the fallout of all his good intentions."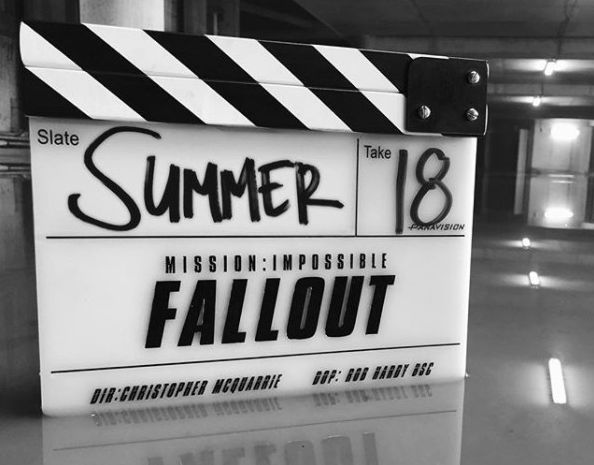 Though plot details have been kept under lock and key, industry sources speculate newcomer Henry Cavill will play some sort of a right hand agent to the head of Hunt's unit under the presumed CIA regime led by Alec Baldwin. In addition to Baldwin, Fallout will see the return of trusted IMF allies Benji Dunn (Simon Pegg) and Luther Stickell (Ving Rhames). And joining the action ensemble in addition to Cavill are Vanessa Kirby and Angela Bassett. Interestingly, Hunt's onscreen wife - previously seen in Mission: Impossible III and Ghost Protocol's - Michelle Monaghan is also set to return, but hopefully not part of "Ethan's past that comes back to haunt him" as McQuarrie teased earlier.
For now, we can count down to Fallout's trailer confirmed for Super Bowl LII on February 4.
Mission: Impossible Fallout hits theaters July 27, 2018