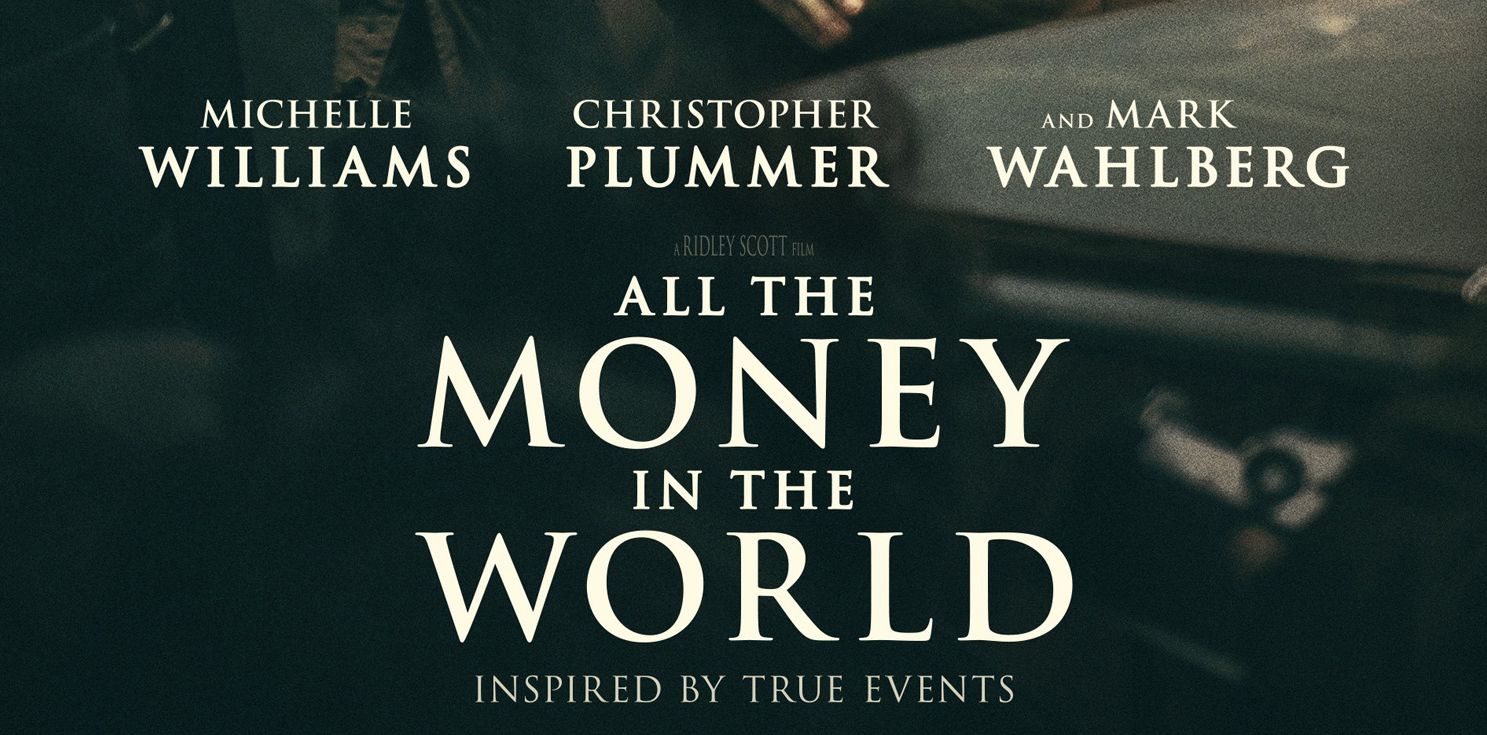 New promotional posters for 'All the Money in the World'

GregHarmon Managing Editor On November 8, Director Ridley Scott announced his latest film would undergo re-shoots with 87-year old Oscar-winning actor Christopher Plummer stepping in to replace Kevin Spacey in wake of multiple sexual assault allegations
With All the Money in the World set to premiere in less than a month, Ridley Scott and TriStar Pictures have been busy re-imagining what was once considered a Oscar hopeful in a biopic that follows the true-life story of American Industrialist John Paul Getty and his refusal to cooperate with the extortion demands of a group of kidnappers who abducted his grandson in 1973.
True to their word, TriStar Pictures were able to pick off the 'low hanging fruit' by releasing two promotional posters, while leaving zero trace of Kevin Spacey's involvement. The first of the newly revised posters showcases a bloody and severed ear with a tag "everyone wants a cut". The second poster is a revised version of the original promo swapping Spacey's credits with Plummer's. While we'd love to say there is clever metaphor in TriStar Pictures image of a severed appendage, the severed ear actually represents a small example of the true life consequences that unfold during All the Money in the World's unfortunate events.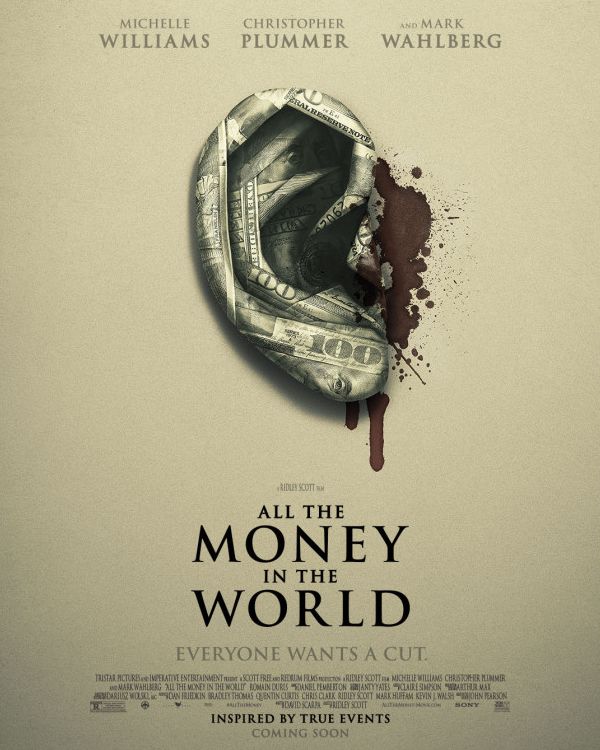 During the premiere of The Man Who Invented Christmas, Plummer said that his All the Money re-shoots began Nov. 20, and would shoot for about 10 days straight in Rome and London. Plummer also shared that despite being saddened by Spacey's actions, the Oscar-winner saw this as an opportunity to work off a good script and with the talented Ridley Scott -
"It's really not replacing him [Spacey]—it's starting all over again. Although the situation is very sad," Plummer told Vanity Fair. "I'm very saddened by what happened to Kevin, but what can I do? I've got a role. I admire Ridley Scott and I'm thrilled to be making a movie for him. And so I thought, that was it. Ages ago I was in contention for [the role], way back. So I was familiar with it, and then Ridley came to me and I agreed. I wanted to work with him. He's very good. I loved the script. The script is wonderful."
With Spacey's exit and two week's worth of re-shoots almost complete, it's possible Scott and TriStar can re-ignite some interest for a film that already feels exhausting. Should be interesting to see the new trailer featuring Plummer.
All the Money in the World is set to release on December 22