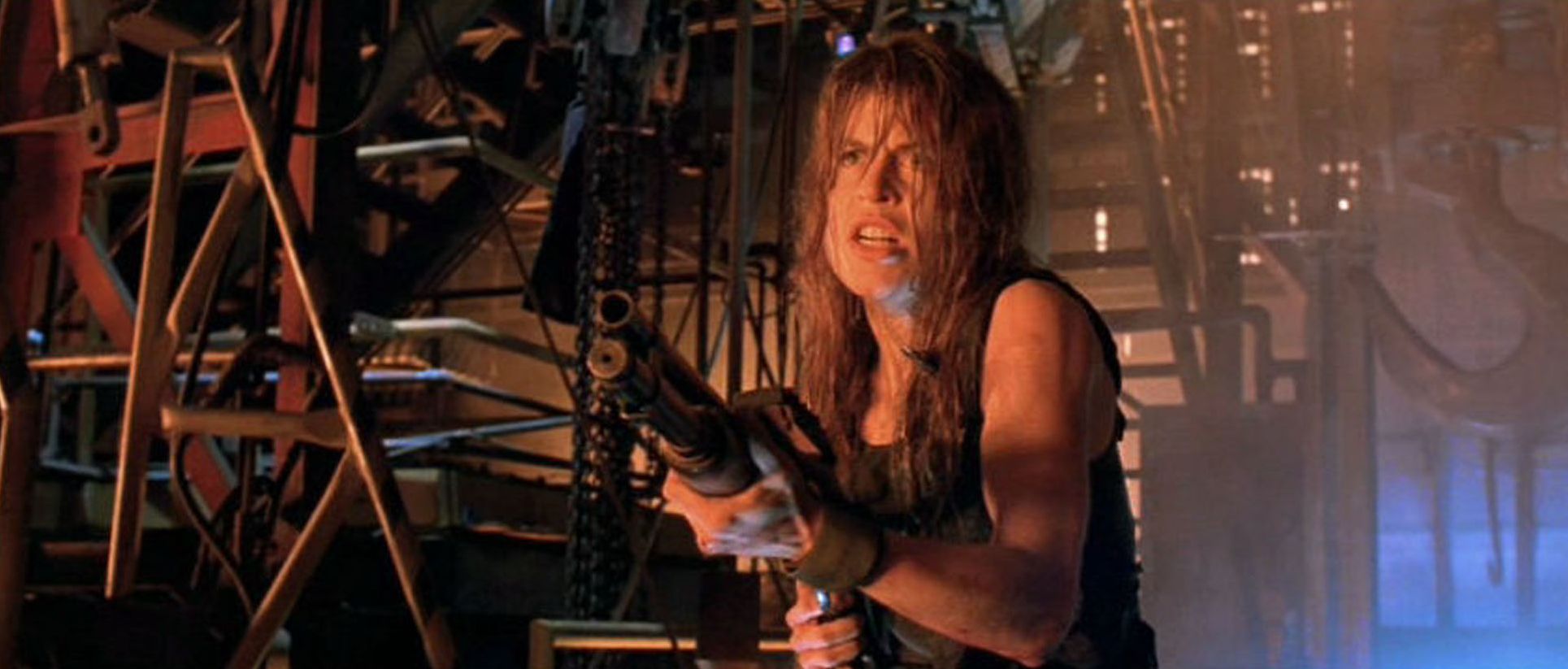 New 'Terminator' film will be a direct sequel to 'Judgment Day' and Linda Hamilton is returning

GregHarmon Managing Editor After 25 years, Linda Hamilton will return to the Terminator franchise reuniting with the original Terminator Arnold Schwarzenegger and series creator James Cameron.
The Hollywood Reporter got the exclusive from a private event celebrating the Terminator franchise. Creator, James Cameron confirmed Hamilton's return isn't a promotional ploy but will be seen as a "passing of the baton" to a new generation of characters. According to Cameron, Hamilton's "Sarah Connor" also serves as a statement on the current state of gender roles in action films:
"As meaningful as she [Hamilton] was to gender and action stars everywhere back then, it's going to make a huge statement to have that seasoned warrior that she's become return...There are 50-year-old, 60-year-old guys out there killing bad guys," he said, referring to aging male actors still anchoring movies, "but there isn't an example of that for women."
Hamilton's return, comes after Arnold Schwarzenegger announced he will be returning to the series which will be produced and co-written by Cameron, and directed by Deadpool's Tim Miller. Cameron's reboot also comes as the original creator regains exclusive rights to the series in 2019.
While plot details are scarce, THR confirms Cameron and Miller are treating the new movie as a direct sequel to Terminator 2: Judgment Day (1991) and is planned to be a trilogy that will feature a young up-and-coming actress:
"We're starting a search for an 18-something woman to be the new centerpiece of the new story," Cameron said. "We still fold time. We will have characters from the future and the present. There will be mostly new characters, but we'll have Arnold and Linda's characters to anchor it."
Let's just hope this 'passing of the baton' keeps Hamilton front and center in this direct sequel to Judgment Day.