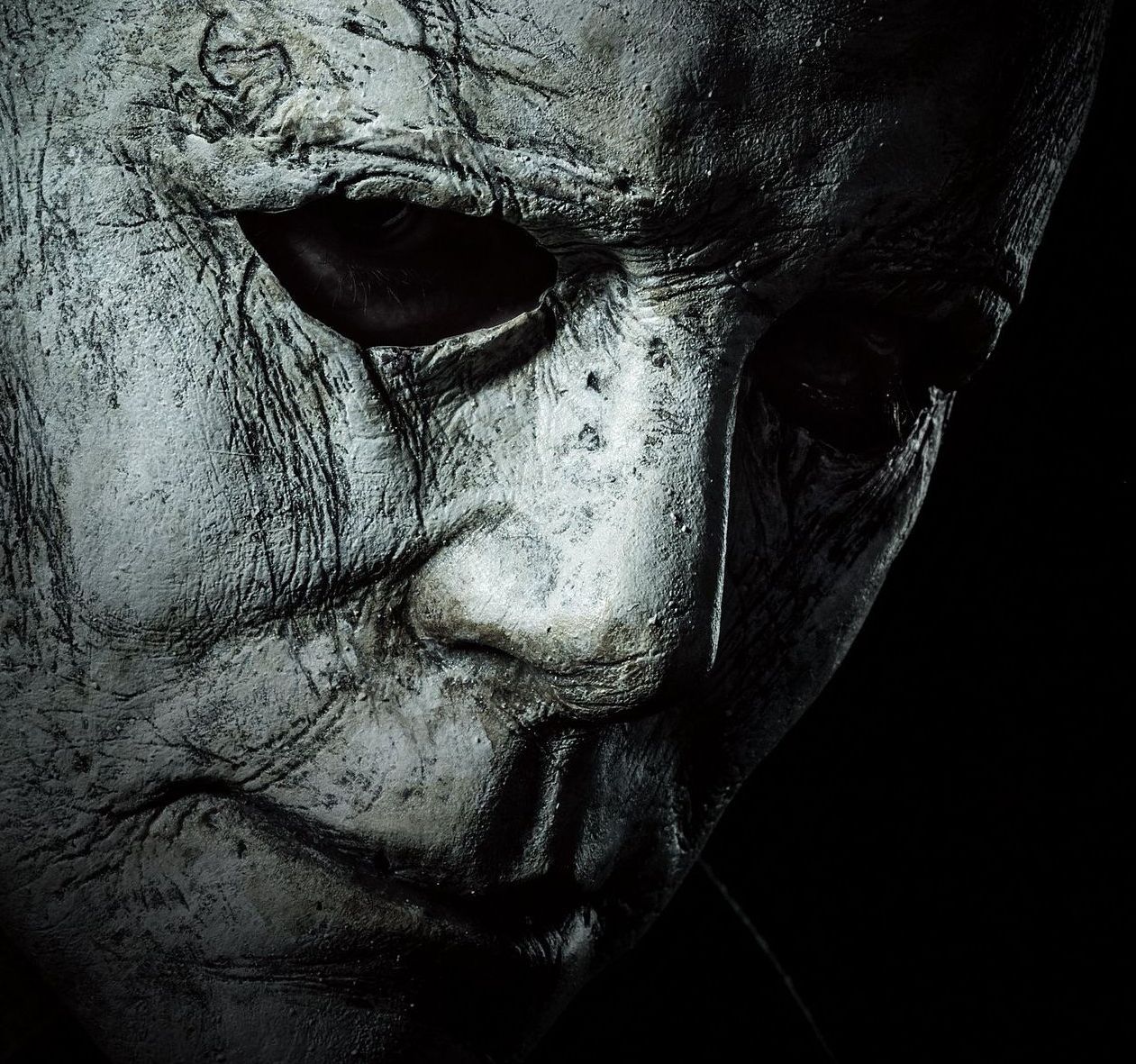 Official poster for Blumhouse Productions 'Halloween' Sequel
by GregHarmon
At this point in the game I shouldn't have to remind you that we are SIX MONTHS away from witnessing the terrifying return of the 'The Shape' (Nick Castle) along with Laurie Strode (Jaime Lee Curtis)!
This week, Blumhouse let the artwork do the talking by unveiling an ominous first poster for David Gordon Green and Danny McBride's Halloween sequel.
As you can see, our first glimpse at the now sixty-year-old Michael Myers depicts a weathered and listless 'shape.' Makes you wonder what in god's name has he been up to all these years!? Was he institutionalized shortly after '78 and escaped? Has he been freely lurking the streets of Haddonfield waiting for his opportune moment?While I trust McBride and Green will fill in the blanks where needed, it's fair to say Michael has kept the original mask made famous by Don Post near and dear to his face...wrinkles and all.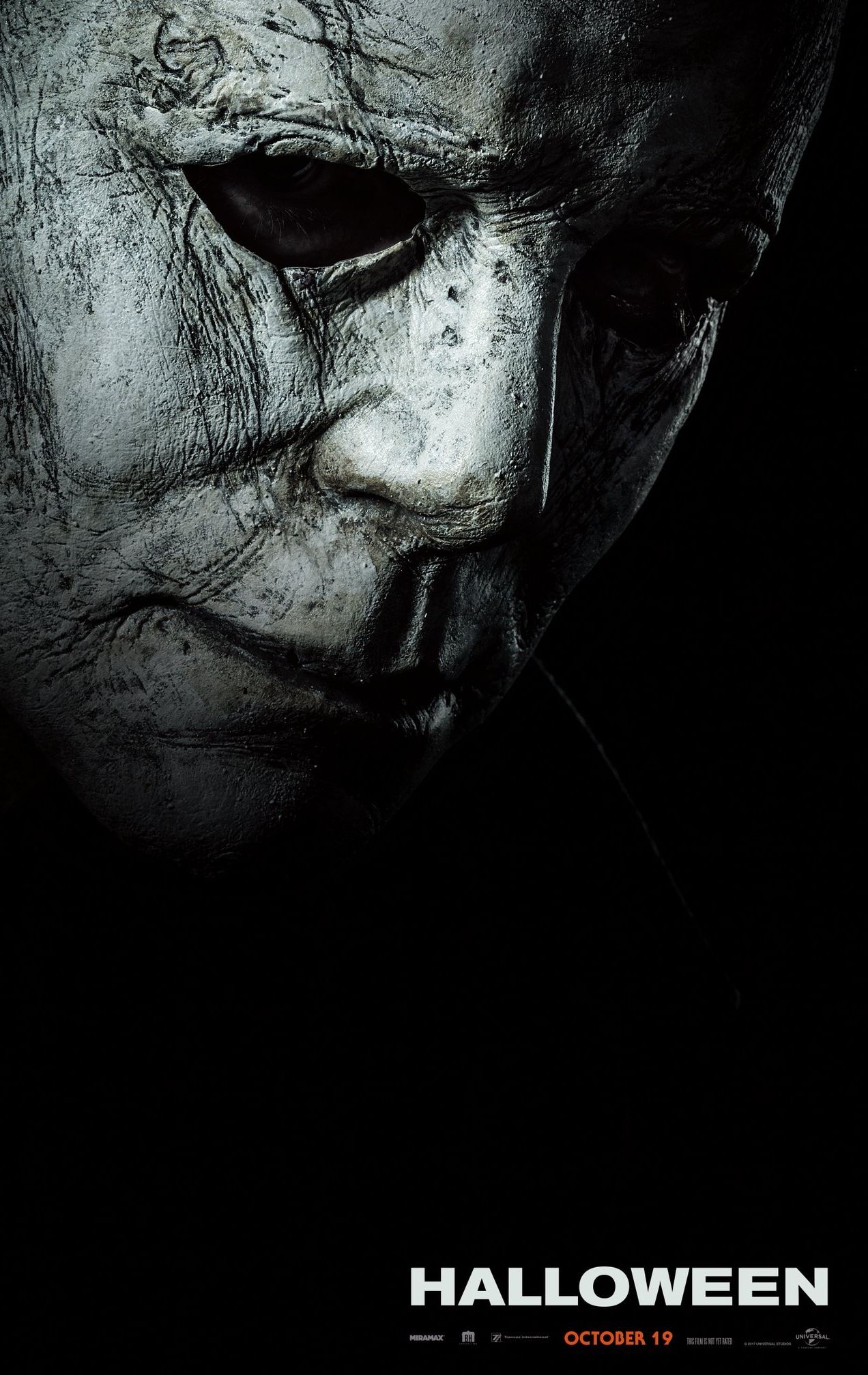 According to the Oscar-winning make-up artist who designed 2018's mask – Christopher Nelson – Michael's mask will indeed reflect the typical wear and tear after a forty year journey and most notably, it will be the same mask he originally wore in '78, designed by the legendary Don Post. Speaking with the Halloween Daily News* (H/T Bloody Disgusting) Nelson shared this:
"The film takes place 40 years later, so you're not going to have that same mask, it's not going to be this pristine, beautiful thing that it was in 1978. You have to approach it from that standpoint.[i] I had 40-year-old masks that I studied and looked at how they broke down, how they wrinkled, how they did this and how they did that. I also took into account the context of the film. Where is the mask now and where has it been for these 40 years? Without revealing anything, I took that into context. I had hundreds of photos and books[/i]."
Nelson also added what may be the most important aspect in all of this - eliciting a visceral reaction from you - He did me, that's for sure:
"You're not creating just a mask. You're creating a character. You're creating a feeling that you get that does have an expression. The mask does have an expression, but also the mask looks completely different in every single angle it's ever been photographed at, and I wanted that feeling too. I wanted the feeling that when you saw Michael Myers, it morphs, it changes, it looks different from every single angle, like the original one did. I can safely say we accomplished that."
While we're still without a trailer, we can choose to trust the good word of Jason Blum – head brass at Blumhouse – who has screened the film twice, with his first reaction exuding a low key confidence: "I feel really good about it, I saw a cut of it two nights ago. I think David did a terrific job" Blum tells Digital Spy "[David Gordon Green] did everything I hoped he would do which is respect the DNA of the franchise and bring something totally new to it and we're really very very excited for people to see it."
You pumped for this? Bring on the trailer.
Halloween hits theaters October 19, 2018.

[update] Halloween Daily has since removed the Christopher Nelson interview

GregHarmon in Halloween 2018Follow
Greg Harmon | Managing Editor | Follow me @sweetharmony for Film & TV discussion | Ko-fi http://ko-fi.com/sweetharmony