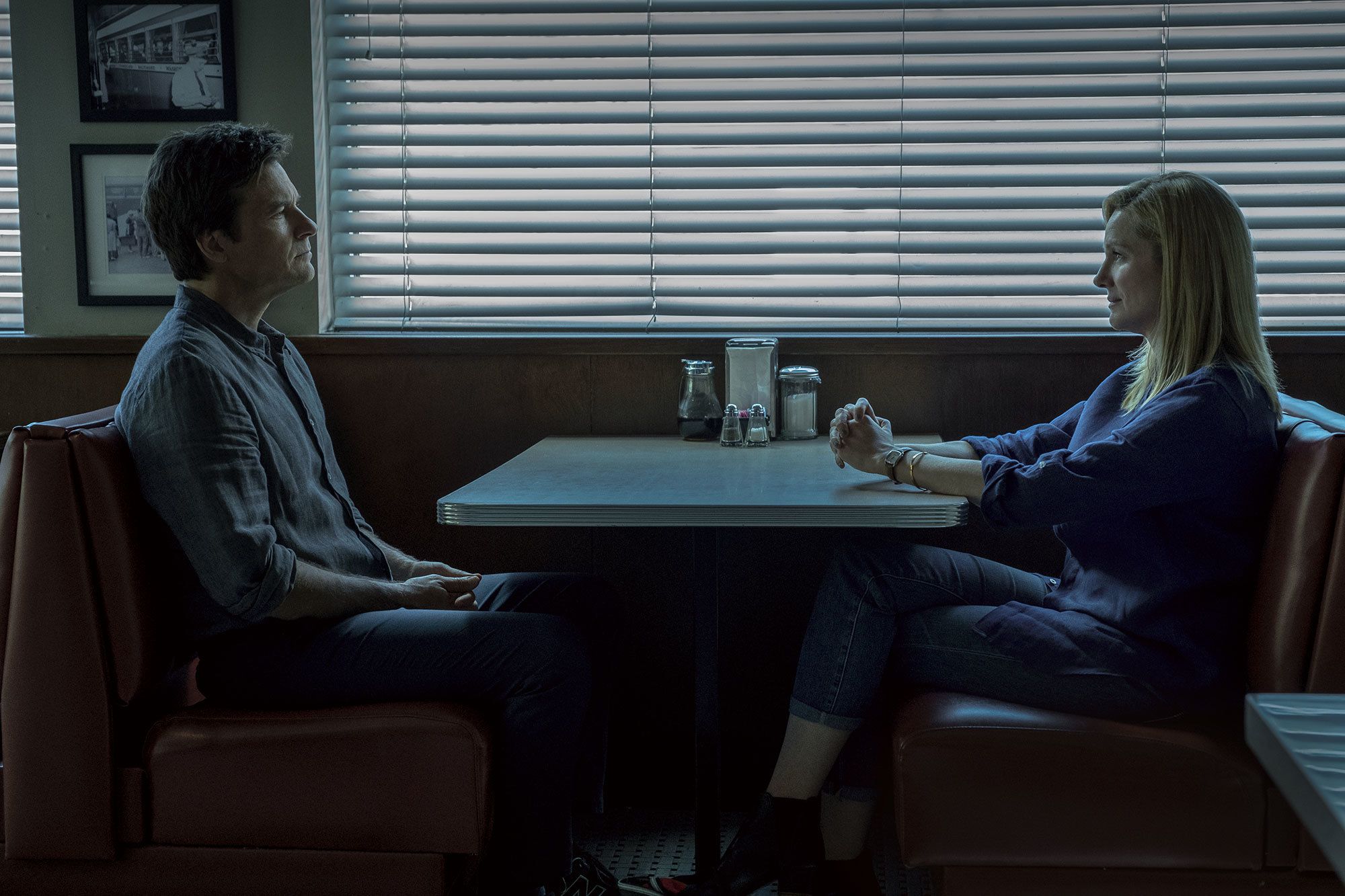 OZARK Season 3 Trailer

GregHarmon Managing Editor Netflix's original crime drama returns on March 27!
The first trailer for OZARK season three teases a layered power dynamic between the crime drama's heavy hitters: Team Byrde, the Navarro Cartel, and the Kansas Mafia - aka the labor union!
Netflix's extended look picks up six months after season 2's thrilling finale. And from all appearances, Lake of the Ozark's burgeoning crime family is firmly entrenched in the cartel's newest riverboat gambling operation.
But as the floating casino becomes operational it's clear the divisions between Marty (Jason Bateman) and Wendy (Laura Linney) have fully transcended beyond the couple's marital woes and into a game of high stakes aspirations where Wendy, who has seemingly graduated from the school of Walter White, looks to expand the Byrde's criminal enterprise alongside the cartel's head cheese, Omar Navarro (Felix Solis).
Meanwhile, Team Mafia's Frank Cosgrove was last seen sending a clear and concise b̶o̶m̶b̶ threat after Marty opted against expanding their gaming operations with the support of Frank's Labor Union. Can you smell a fight brewing between the cartel and the mafia? Interestingly, the trailer footage also reveals the cartel's attorney Helen (Janet McTeer) on the receiving end of the same waterboarding treatment Ruth Langmore (Julia Garner - GOAT) received in season 2. Could this be a result of new intra-alliances formed between Helen and the Byrdes?
We shall find out very soon. All ten episodes drop March 27.