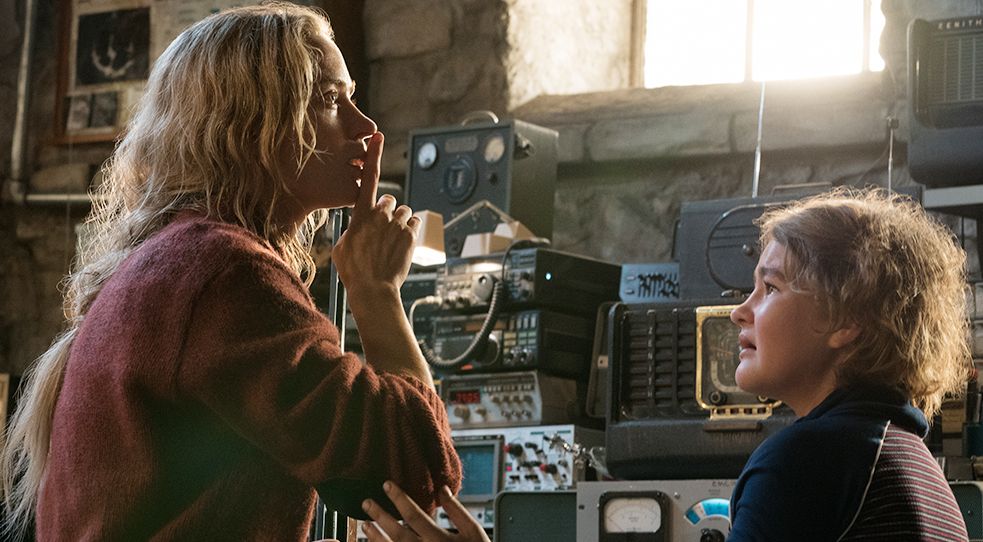 Paramount pushes back 'Top Gun 2'; 'A Quiet Place 2' will hit theaters Spring 2020

GregHarmon Managing Editor Paramount's high profile sequels will release in the spring and summer of 2020
Interestingly, Tom Cruise's Top Gun: Maverick has been pushed back eleven months for a June 26, 2020 release instead of July 12, 2019. No further details were released but hopefully it's not a sign of production woes.
The sequel to Paramount's surprise box office hit A Quiet Place, will hit theaters May 15, 2020.

Back in June, Paramount Pictures CEO Jim Gianopulos confirmed a sequel was in the works but did not elaborate on story details or if director John Krasinski will be returning.

Paramount's apocalyptic thriller co-stars real-life spouses Emily Blunt and John Krasinski as a married couple with two small children who must remain absolutely silent to avoid being attacked by creatures attracted by noise.
Plans for a sequel should not come as surprise, especially when a genre film with zero brand awareness hauls in a healthy $200+ million worldwide box office gross on a $17 million budget. I'm vibing a '10 Cloverfield Lane' universe here.
Credit: THR