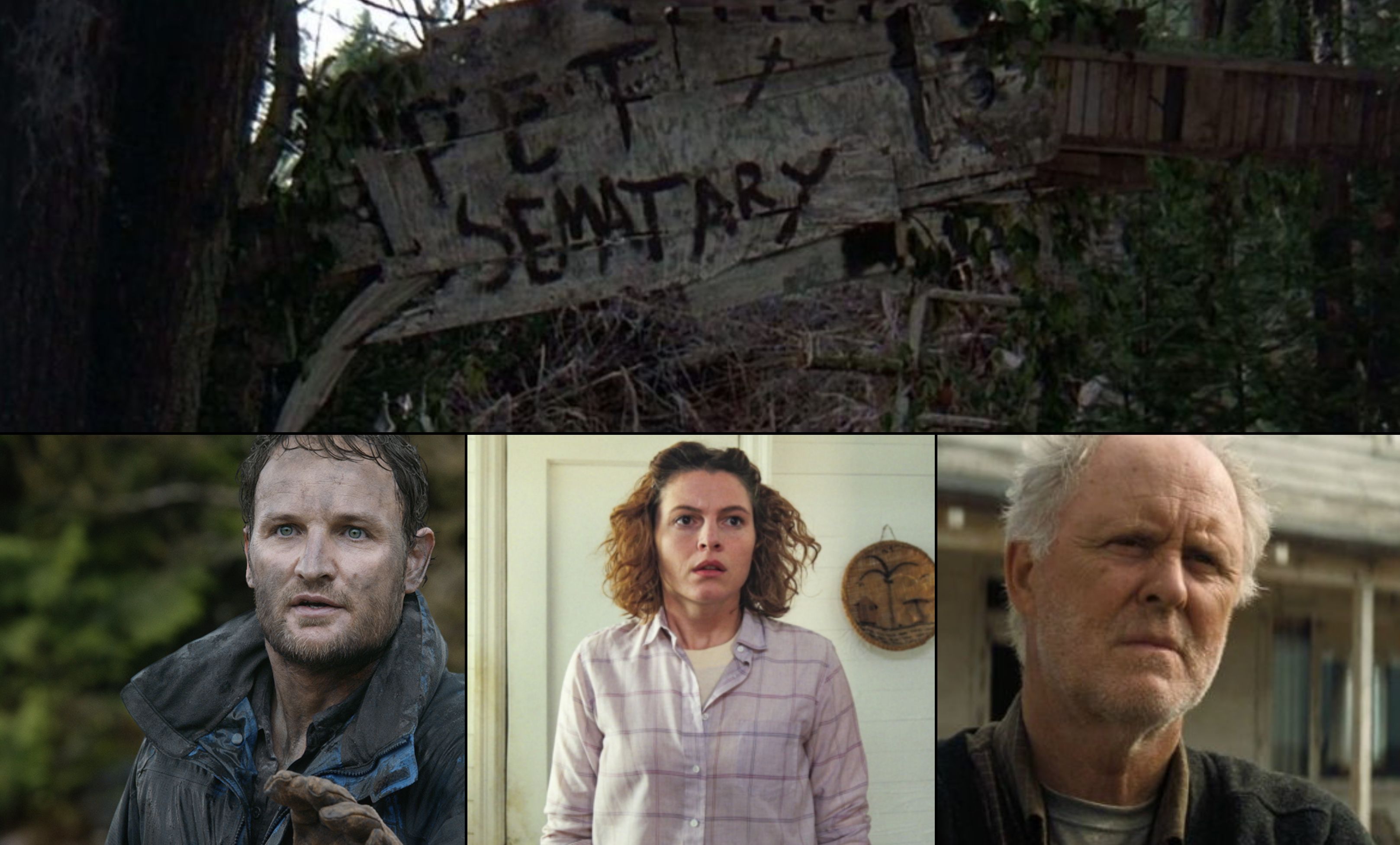 Paramount's 'Pet Sematary' Remake Begins Filming

GregHarmon Managing Editor As the proverb goes, 'if at first you don't succeed, try, try again' and that's exactly what Paramount intends to do nearly thirty years after '89's forgettable adaptation of Pet Sematary.
Paramount's redux adaptation will be helmed by the indie-horror directing duo Kevin Kolsch and Dennis Widmyer (Starry Eyes), and co-written by Jeff Buhler (Midnight Meat Train) and David Kajganich (2019's Suspiria).
Kolsch and Widmyer shared the first set photo captioned "Day One" announcing production for Pet Sematary is officially underway. Interestingly, the duo's clapper is wrapped in the first edition cover art from King's 1983 novel which features the Creed family's feline pet Church, along with Louis Creed's silhouette in a blue backdrop. It also appears Kolsch and Widmyer are filming Sematary in 65MM.
Admittedly, my skepticism over this project has waned, in part due to the talent behind the camera along with Paramount's casting of Jason Clarke (First Man) and Amy Seimetz (Lean on Pete) as Louis and Rachel Creed, and John Lithgow (The Crown) as Jud Crandall. It also certainly doesn't hurt that King's other adaptations continue to generate buzz including Hulu's Castle Rock, set to debut July 25, Warner Bros. It: Chapter 2 slated for July production, and The Shining sequel Doctor Sleep tapping Ewan McGregor as Danny Torrance!
Pet Sematary is slated to hit theaters April 19, 2019 - the original slot once held by Universal's "Fast and Furious 9".

H/T: Collider