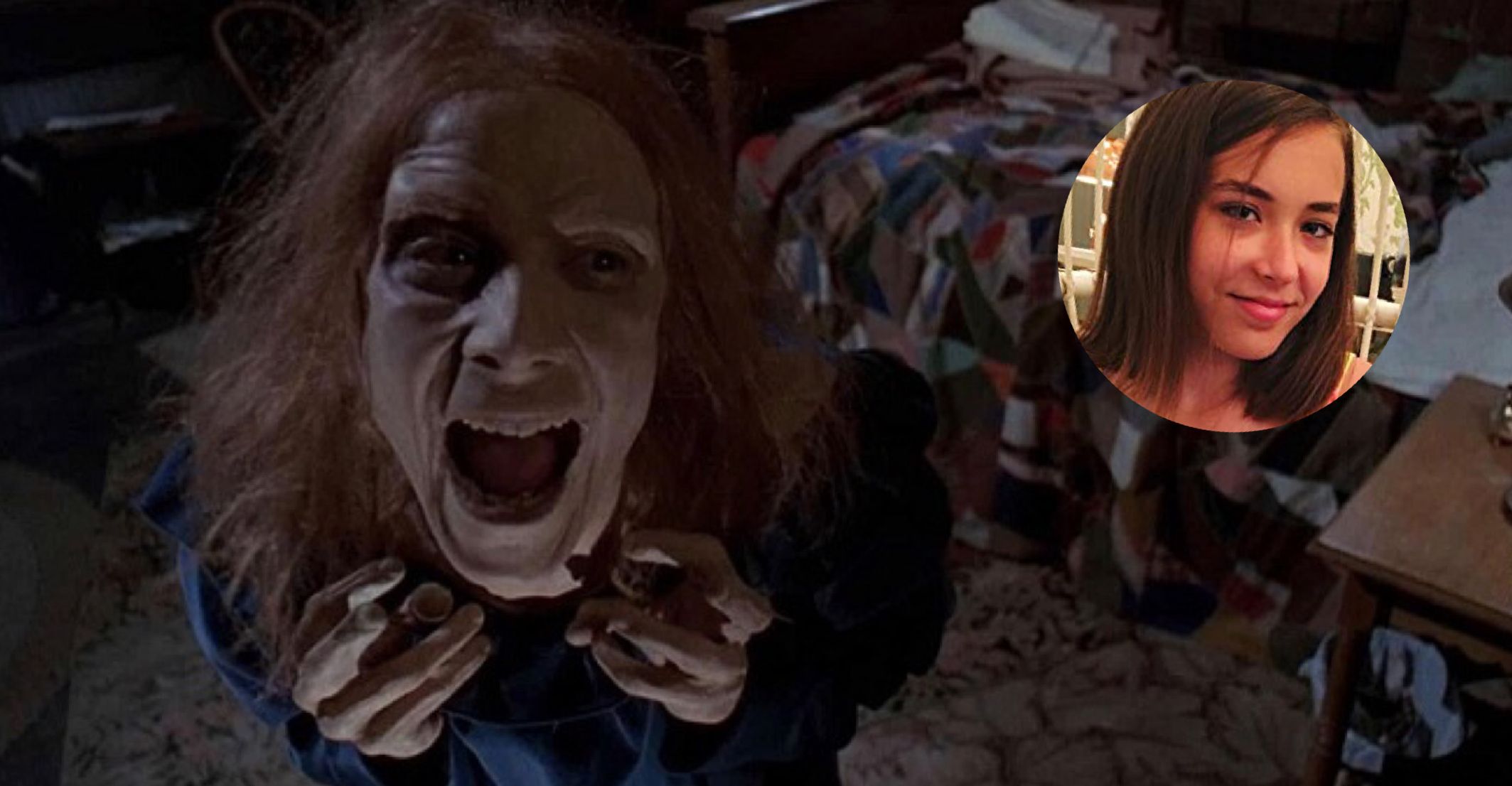 Paramount's 'Pet Sematary' casts Rachel Creed's sister, Zelda.

GregHarmon Managing Editor King's fictional poster girl for spinal meningitis will be making her creepy return in Paramount's Pet Sematary remake!
I'm going to twist your back like mine so you never get out of bed again!
With all the great casting news driving the era of good feelings known as Paramount's Pet Sematary redux, it was easy to overlook one of the bigger no-brainers with news that Rachel Creed's deathly-ill sister - Zelda - will be making an appearance in 2019's reboot.

The folks at Bloody Disgusting confirmed actress Alyssa Brooke Levine has been cast to play Rachel Creed's sister Zelda, or for some of you Gen Xers or older Millennials, the poster child who single-handedly gave spinal meningitis a bad name. Interestingly, male actor Andrew Hubatsek - cast for his bony attributes - portrayed Zelda in Mary Lambert's 1989 Sematary adaptation. Levine's casting indicates co-writers Jeff Buhler and David Kajganich are going a much younger route, which could work either way, since Zelda is mainly featured in a flashback sequence.

Paramount's redux adaptation will be helmed by the indie-horror directing duo Kevin Kolsch and Dennis Widmyer (Starry Eyes). Admittedly, my skepticism over this project has waned, in part, due to the talent behind the camera along with Paramount's casting of Jason Clarke (First Man) and Amy Seimetz (Lean on Pete) as Louis and Rachel Creed, and John Lithgow (The Crown) as Jud Crandall. It also certainly doesn't hurt that King's other adaptations - It: Chapter 2 and The Shining sequel Doctor Sleep continue to generate positive buzz.
Pet Sematary is now slated to hit theaters April 5, 2019