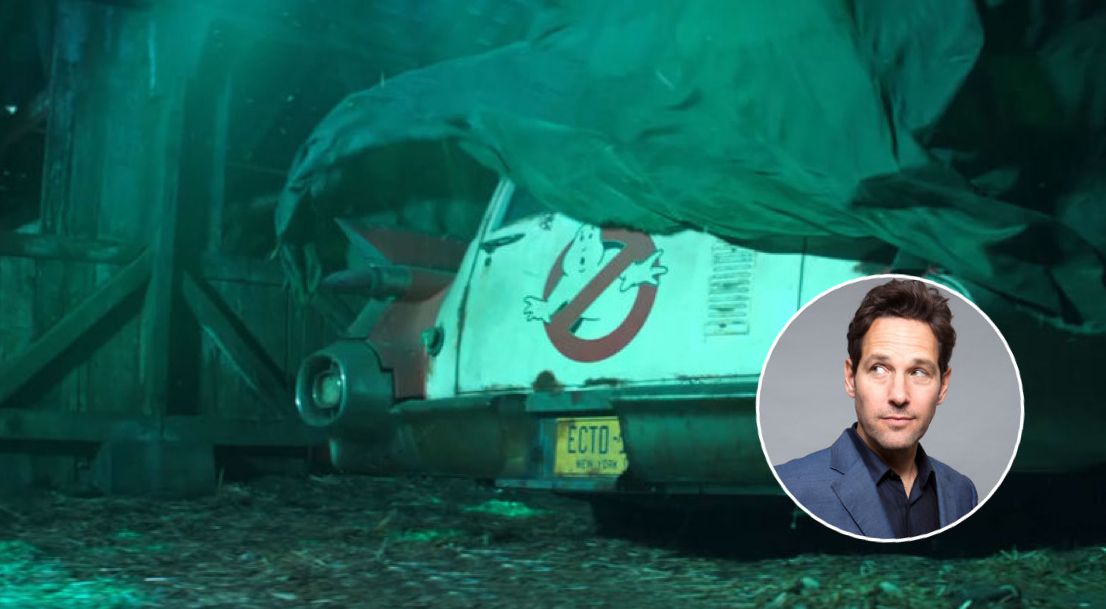 If there's something strange in your neighborhood. Who you gonna call?

PAUL RUDD.

He may not be busting ghosts (or will he?) but we can confirm the 50-year-old ageless wonder has joined the cast of Jason Reitman's "Ghostbusters" sequel!

Sources tell Variety Rudd will play a small town teacher, most likely, enriching the minds of the film's young co-stars, Finn Wolfhard, and McKenna Grace. Carrie Coon also stars as Wolfhard and Grace's onscreen mom.

Rudd shared his exuberance in this video released by Sony Pictures UK:

❝When I heard they were gonna call me, well, as you can imagine, I nearly slimed myself, I can't wait to join the cast this fall for Ghostbusters. In fact, I'm sliming myself right now.❞

No, Paul, WE are sliming ourselves. Yes, YOU know who you are.

Jason Reitman's "Ghostbusters" is reportedly set in the same universe as his father, Ivan Reitman's original supernatural comedy "Ghostbusters". So far, little is known about the film, including whether or not '84's original gang is set to reprise their roles - minus series co-creator Harold Ramis :( But with Sigourney Weaver and Annie Potts confirmed to return as Dana Barrett and firehouse secretary Janine Melnitz, it certainly feels like a foregone conclusion that Bill Murray, Dan Aykroyd, and Ernie Hudson will have some sort of role. Oh, and paging Rick Moranis. Where ever you are. Please return too.

Reitman co-wrote the screenplay with Gil Kenan (Monster House) and plans to shoot the film later this summer. "Ghostbusters" is expected to hit theaters in summer of 2020.

GregHarmon in GhostbustersFollow
Greg Harmon | Managing Editor | Follow me @sweetharmony for Film & TV discussion | Ko-fi http://ko-fi.com/sweetharmony