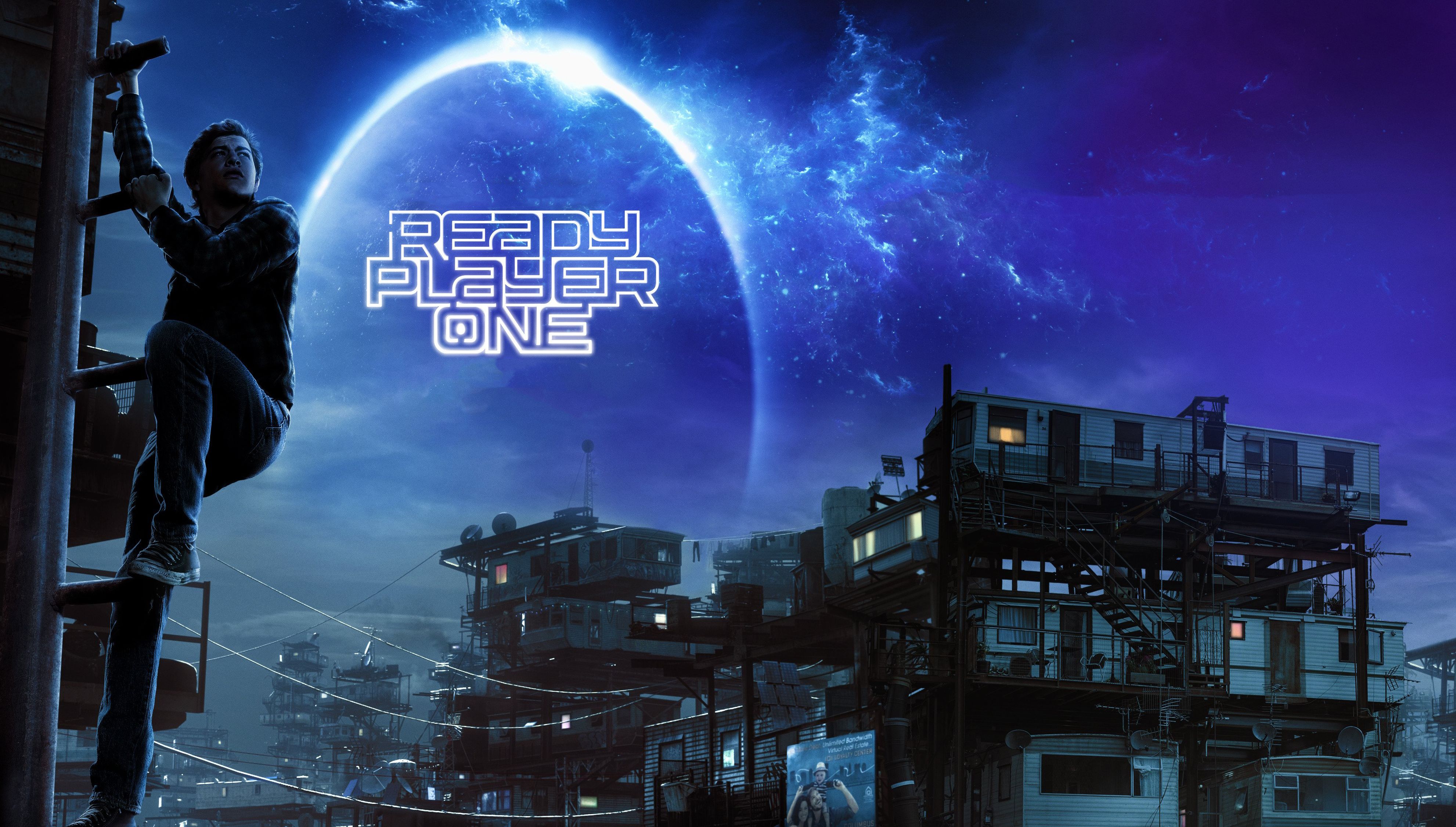 'Ready Player One' SXSW First Reactions

GregHarmon Managing Editor Critics are calling Spielberg's latest an "instant sci-fi masterpiece," "astonishing sci-fi spectacle" and a "relentless nostalgia trip". Can you keep your expectations in check?
Fans were treated to a once in a lifetime experience after Steven Spielberg made a surprise appearance at SXSW's world premiere of Ready Player One in front of Austin's sold-out Paramount Theater.
After walking out to a roaring applause, Spielberg addressed the crowd: "This is not a film that we made, this is I promise you, a movie. It's gotta be seen on the big screen" Says Spielberg, "I wanted to make this film with Ernest Cline and Zak Penn for people who don't play video games, who may have never played a video game. This isn't a film that you must have gotten into the gaming world in order to really get and get involved with. So this is not just for gamers but this is also a movie that has so many cultural references."
As Spielberg wrapped his opening remarks, he left some advice that I'm sure stuck with filmgoers before the projectors rolled: "Just remember one thing. The side windows are for cultural references, the windshield is for the story. If you look straight ahead you can always follow the story."
Check out the full six minute intro below (courtesy of Anthony D'Alessandro) and scan through the first wave of critic reviews. It's safe to say fans of Spielberg and/or Cline's novel will not come away disappointed...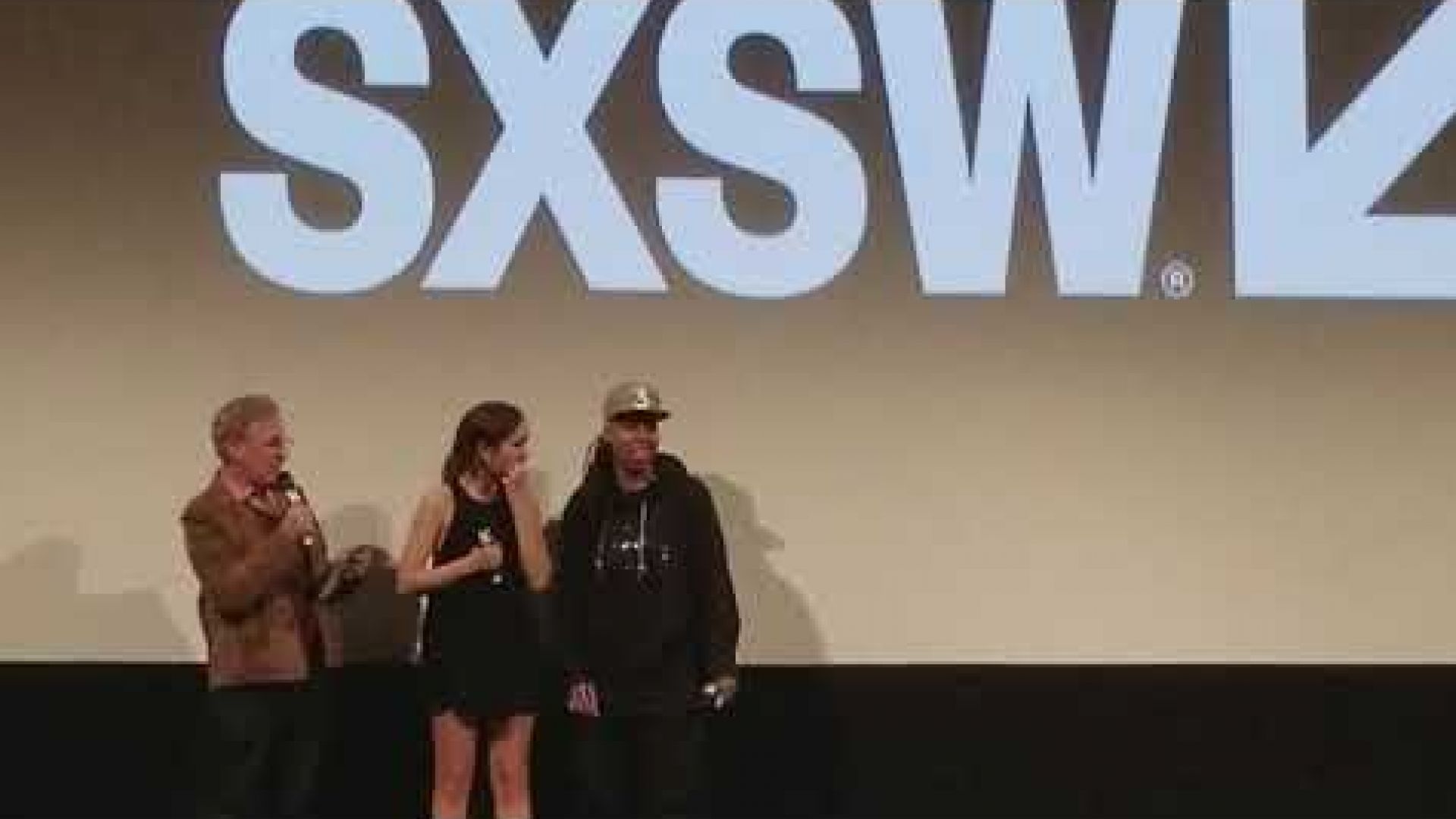 A much-loved fanboy novel gets the movie it deserves ⎮ The Hollywood Reporter (John DeFore)
"A rollicking adventure through worlds both bleak and fantastic, Steven Spielberg's Ready Player One makes big changes to the specifics and structure of Ernest Cline's best-selling novel but keeps the spirit and level-up thrills intact." ● Full Review
'Ready Player One' tells a breathless and relatively coherent story ⎮ Variety (Owen Glieberman)
"Ready Player One" tells a breathless and relatively coherent story — essentially, the future of civilization is riding on the outcome of a video game — but the movie, first and foremost, is a coruscating explosion of pop-culture eye candy." ● Full Review
Speilberg's 'Ready Player One' Is An Instant Sci-fi Masterpiece ⎮ Forbes (Charlie Fink)
"Though the plot holes are large enough for the Iron Giant to walk through, Ready Player One left me a wobbly, sniffling mess, for reasons personal and professional. It is a love letter to video games and our collective and often misguided tech fantasies but, more than anything, it is, like all of Speilberg's best films, a love letter to the movies." ● Full Review
Steven Spielberg Delivers Astonishing Sci-Fi Spectacle and Relentless Nostalgia ⎮ IndieWire (Erik Kohn)
"This is Spielberg's biggest crowdpleaser in years, a CGI ride that wields the technology with an eye for payoff. It's also his most stylized movie since "A.I.: Artificial Intelligence," though a lot more fun, with a cavalcade of visuals leaving the impression that he watched a bunch of Luc Besson movies and decided he could outdo them all. The result is an astonishing sci-fi spectacle and a relentless nostalgia trip at once." ● Full Review
Spielberg's 'Ready Player One' surprises and dazzles SXSW audience ⎮ LA Times (Jen Yamato)
"Under Spielberg's direction and in close collaboration with Cline, "Ready Player One" comes alive with head-spinning visual effects as Wade's digital world and his "real" world increasingly overlap. It's a dazzling visual affair in which gaming, movie and pop culture references don't just collide — they fill in details of a future we seem to be hurtling toward in real life, thanks to our collective digital addictions and pop culture's navel-gazing obsession with, well, pop culture." ● Full Review
Ready Player One review – Spielberg's shiny VR caper isn't worth playing ⎮ The Guardian (Monica Castillo)
"For a movie about the hero's journey, there's no arc for any of the characters. They're all already heroes, the big bad is evil from start to finish. Sheridan isn't given enough to act on. Wade and his teammates are almost interchangeable, save for a few differences in height and race. The grown-ups seem to enjoy their roles a bit more than the very serious group of young gamers. Mendelsohn has some fun playing a slippery villain, and Rylance is reliably childish as the Wonka/Jobs hybrid." ● Full Review
Spielberg Levels Up on the Fanboy Culture Wars ⎮ Vanity Fair (Joanna Robinson)
"Despite the movie's thesis statement—that the real world matters as much (if not more) than the OASIS—actual human tragedy, like the death of one of our hero's closest relatives and caretaker, has no real impact on the story. And for all that Spielberg claims he wanted to avoid references to his own movies in Ready Player One, this is in every way a spiritual ode to the boy's adventure genre he made so popular in the 80s. There is a heart beating at the center of The Goonies, E.T., Raiders of the Lost Ark,and more—but in Ready Player One, audiences will instead find a gleaming, digital, golden Easter egg. If the thunderous applause drawn by the premiere is any indication, for many, that will be enough." ● Full Review