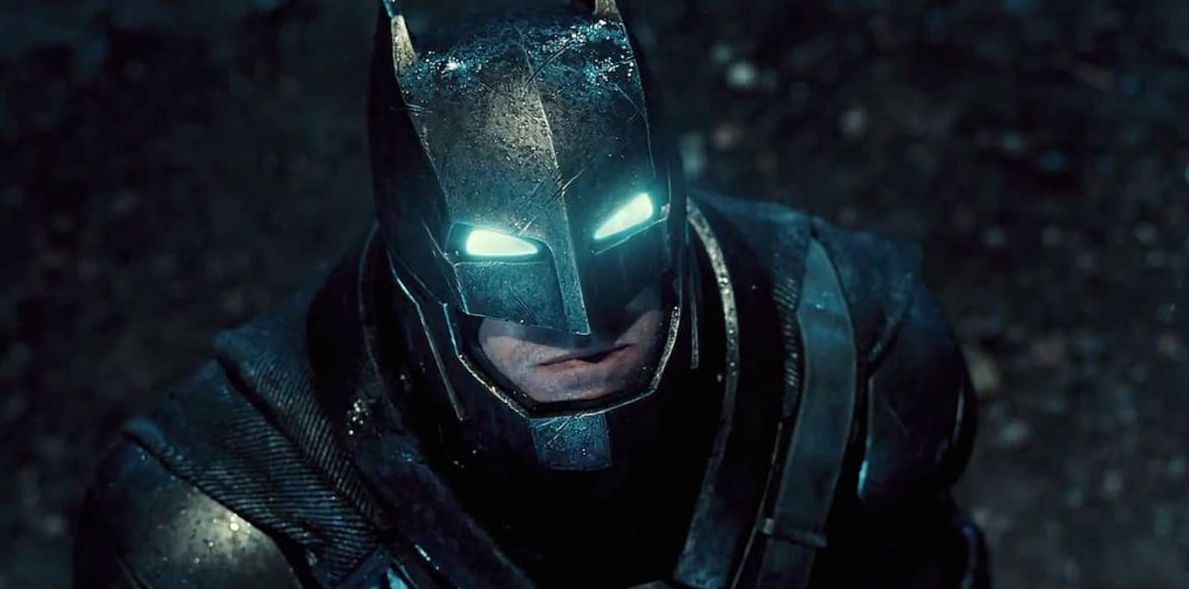 Report: Ben Affleck's future as 'The Batman' in doubt (again)

GregHarmon Managing Editor It's hard to take any of these reports seriously much less care when Warner Bros. and DC want you to take two standalone Joker films, a Joker-Harley Quinn spinoff, a possible Birds of Prey-Harley Quinn standalone, and a Batgirl film seriously. Seriously!
It's time to fire up the rumor mill. With Geoff Johns recent departure as DC Entertainment's chief creative officer, Deadline's Mike Fleming Jr., speculates Warner Bros. Chair, Toby Emmerich has an opportunity to "reshuffle" the deck and turn "DC into something more formidable" - including plans for a Batman reboot that will "likely" signal the end of Affleck's stint as Gotham's brooding caped crusader:
❝ There is an opportunity for Toby Emmerich to really reshuffle the executive deck on the feature side and turn DC into something more formidable than it is right now even as a James Wan-directed Aquaman is coming and Wonder Woman 2 is in production, with Matt Reeves rebooting Batman for a new standalone franchise, likely with a new actor to play the Caped Crusader after Ben Affleck's stints in Batman V Superman and Justice League. ❞
Note - none of what Fleming shares here is tied to a source and the "opportunity" for Toby Emmerich and co. to turn "DC into something more formidable" is purely speculation. Hopeful at best. But what can't be ignored are the consistent rumors surrounding Affleck's on-and-off again status as 'The Batman.'
Rumors began to swirl this time last year, shortly after Matt Reeves announced his noir-driven 'Batman' would scrap Affleck and Geoff John's original working script in favor of a trilogy series. Reeves' announcement quickly prompted questions about Affleck's future, knowing the 45-year-old had signed on for just three films (Batman v Superman and Justice League). Despite insiders alleging Warner Bros. had been working on plans to gracefully usher out Affleck's 'Batman,' Affleck was quick to dispute those rumors telling Comic-Con fans "Let me be clear. Batman is the coolest fucking part in any universe. I'm so thrilled to do it. I'm not going anywhere" while also addressing Matt Reeves taking over director duties "I would be a fucking ape on the ground for Matt Reeves, so obviously I'm going to be Batman for him."
While Affleck has one film remaining on his contract, the question ultimately comes down to whether or not Warner Bros. and DC are committed to a Justice League sequel - which seems far from a lock - or if they're committed to a series reboot as Deadline suggests.
If Deadline's speculation proves correct, it's feasible Warner Bros. and Affleck could amicably part ways, nullifying his final film. Still after all this talk, no official word has come from Warner Bros, DC, Reeves, or Affleck. So who REALLY KNOWS much less cares?