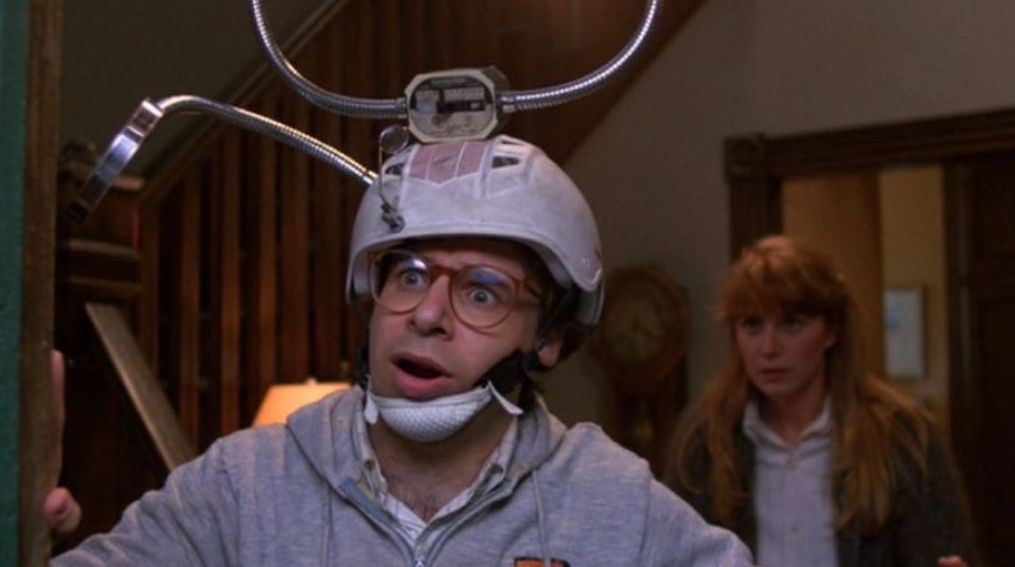 Rick Moranis Returning For Disney's 'Honey, I Shrunk The Kids' Sequel

GregHarmon Managing Editor Hopefully Ghostbusters follows suit!

After a twenty-three-year hiatus, Actor Rick Moranis will make his long-awaited return to the big screen in Disney's legacy-sequel 'Shrunk'.
Deadline has confirmed the 66-year-old STRANGE BREW and SPACEBALLS actor will reprise his role as Honey, I Shrunk The Kids patriarch, Wayne Szalinski. From what we know, Moranis slots into a story set three decades after the original series, and will follow the Szalinski's third child and now adult scientist - Adam (played by Josh Gad) - who accidentally...wait for it....shrinks his kids!
There's no word if 'Shrunk' will feature members from the original series, including Diane (Marcia Strassman) - Wayne's wife, or the Szalinski's eldest children, Nick (played by Robert Oliveri) and Amy (played by Amy O'Neill). One would presume all or some of them will be featured in some way or another.
Original Honey, I Shrunk The Kids helmer, Joe Johnston is confirmed to Direct with Disney set to distribute theatrically.

After recently declining an invitation to cameo in Paul Feig's 2016 Ghostbusters, one has to wonder what or who served as a catalyst for Moranis's return!? I suppose it doesn't matter now! And hopefully 2020's Ghostbusters: After Life presents a few surprises we don't know about, yet.