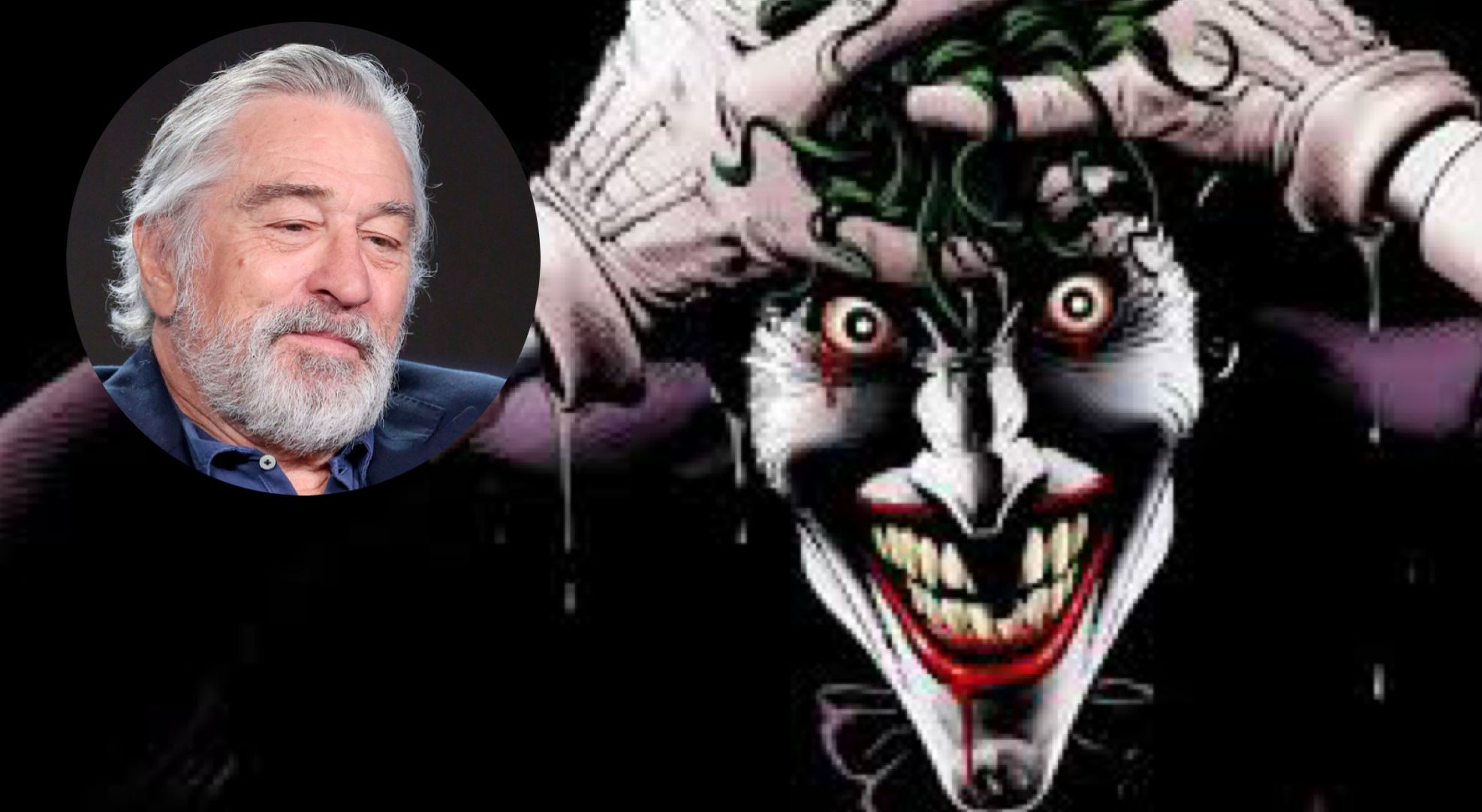 Robert De Niro in talks to star alongside Joaquin Phoenix in WB's 'JOKER' film

GregHarmon Managing Editor Warner Bros. 'JOKER' film has Robert De Niro's stamp of approval.
The 74-year-old Oscar winner will join Joaquin Phoenix and Zazie Beetz in Todd Phillips' Joker film. Sources at The Hollywood Reporter confirm De Niro will play a talk show host who is somehow instrumental in the Joker's origin.
This kind of headline screams April fools and yet I'm kind of at a loss for words because De Niro's casting is no joke! Especially when you factor one of Hollywood's greatest working actors today is about to embark on his first ever comic book endeavor but in a film directed by The Hangover's Todd Phillips and will co-star Joaquin Phoenix as the Clown Prince!?

Warner Bros. 'Joker' is unconnected to the current slate of DCEU films and is described as being an "exploration of a man disregarded by society [that] is not only a gritty character study, but also a broader cautionary tale." This seems to fall along the same tonal lines in which Phillips previously stated his intention is to "make a gritty and grounded hard-boiled crime film" with an early '80s Gotham City' vibe similar to 'Taxi Driver'. De Niro's role also indicates screenwriter, Scott Silver may draw upon the tonal lines of Martin Scorsese's 'The King of Comedy' - which also stars Robert De Niro as a desperate comedian who stalks successful comedian and late night talk show host, Jerry Lewis.

Production is slated to begin early September, which means we can expect additional casting announcements in weeks to come. Warner Bros. announced a theatrical release for October 4, 2019 and is set to go up against Will Smith and Clive Owen's Looper-esque assassin film Gemini Man.

I hate to be the one to say it but this latest casting news is making it increasingly difficult to hate on Todd Phillips' upcoming 'Joker' film.