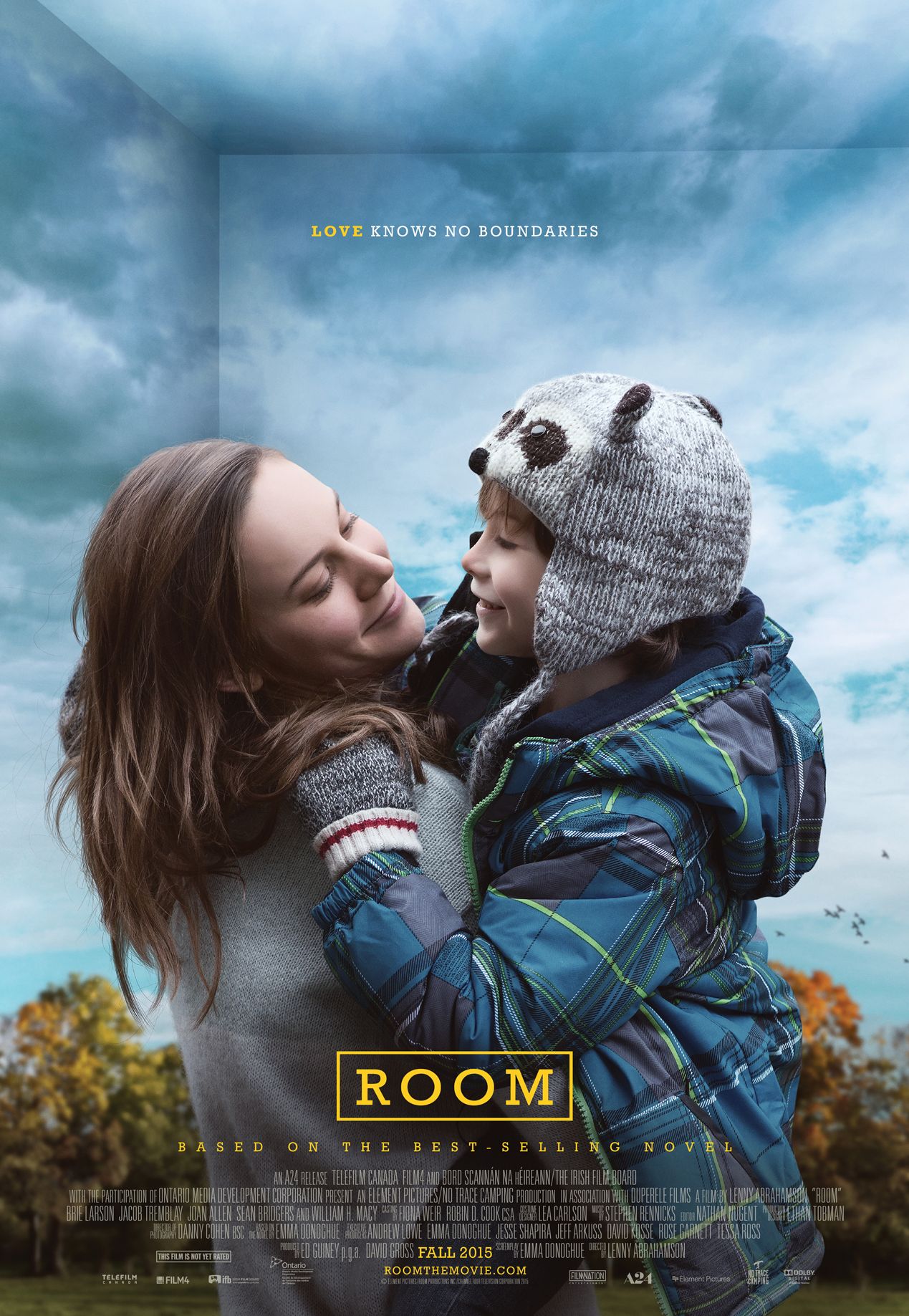 Room - Brie Larson Definitely deserves an Oscar for her role

jackblake151 This was one of them films I really didn't think I would see. First of all the trailer sold me then I thought "okay let's take a look at some clips," and then just like that I was hooked. This is Room.
Room stars Brie Larson as Ma, a woman who has been locked in a room for seven years. She has a son Jack who is played by probably one of the most talented young actors out there, Jacob Tremblay. Ma teaches Jack about room and how there is a big wide world out there that Jack has not even seen, all they have in room is a kitchen, bedroom, bathroom and a skylight that looks up to the sky.
There is a man called Old Nick who comes in when Ma locks Jack away in the closet, basically to cut a long story Ma tells Jack to play dead. After a few practice runs with Jack being rolled up in a rug, the plan comes in to action. Old Nick comes and takes Jack in his truck. This scene is here is an edge of your seat thrill ride, my heart was beating at 90 miles per hour. Ma's plan is repeated over and over again in Jacks head "truck, stop, wiggle, jump and run" Jack does this and successfully gets away from Old Nick.
After an emotional and trust me when I say emotional I mean extremely emotional trust me it was like Niagara Falls was coming out my eyes it's that emotional, and the rest of the film is Ma and Jack coming to terms with the world. Now where to begin, oh my god this was a fantastic film Brie Larson was fantastic, the chemistry between her and the young actor were amazing, she really deserves that Oscar and as for Jacob Tremblay... Wow I mean wow! This kid is probably if not the greatest actor I have seen in a long time, his acting, his emotions you feel them in this film, Jacob Trembaly makes the film I mean he is such a great little actor and for a kid of his age to act like this, I predict big things for him in the future.
Now comes that all important rating.... Oh come on its obvious 10 out of 10, this is possibly the best film of 2016 screw all the other big summer blockbusters this is the film of the year for me, the acting is amazing from both characters, the storyline and plot are amazing as well, I hope it at least gets an Oscar, oh and one more thing the kid really deserves an Oscar for this, I know I've gone on about him a lot in this review but I can honestly say his performance was Oscar worthy, and as for Brie Larson my god she gets my vote as Best Actress this year.