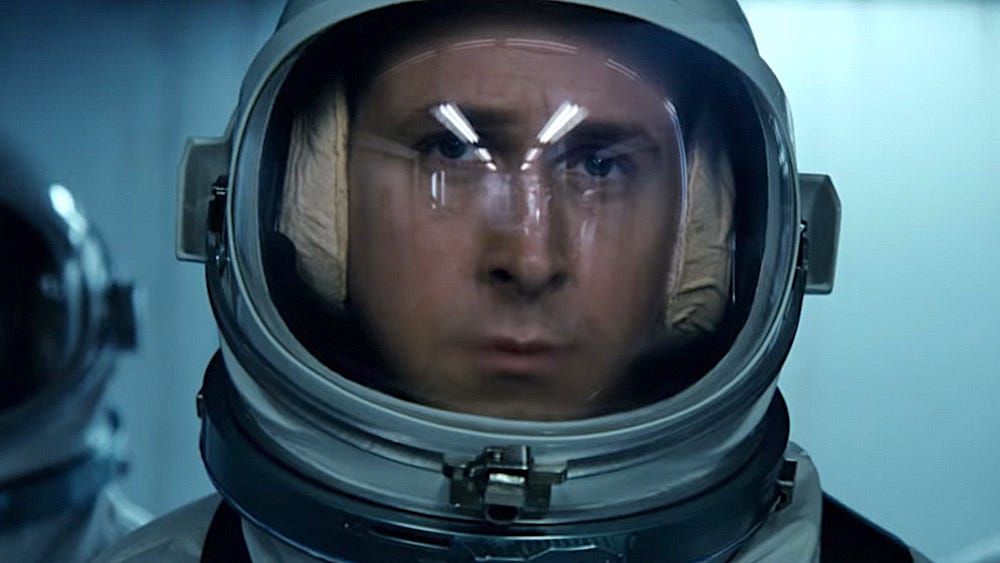 Ryan Gosling set to star in MGM's newest sci-fi adaptation from "The Martian" writer

GregHarmon Managing Editor As long as Matt Damon doesn't show his handsome mug in space, then we're good.
We have word that Mr. Gosling is destined for space, again! 
MGM has acquired the rights to adapt Andy Weir's newest novel, "The Hail Mary". Deadline reports that Gosling has signed a deal to produce and star in what's being billed as a "solitary tale of an astronaut on a space ship who is tasked with saving the planet." If that sixteen-word synopsis didn't have you at "solitary," then it's likely this Gosling project is not for you anyways.
Details beyond Deadline's scoop are nowhere to be found. Case and point, Googling "The + Hail + Mary" will lead you down a rabbit hole only to discover a contemporary romance series titled "The Hail Mary." That, along with an endless amount of biblical classics about the life and times of Jesus's Mom. Go figure. Unfortunately, those hoping to get their hands on an actual copy of Weir's latest will have to wait as Random House doesn't have plans to publish the book until next spring.
But, those familiar with Weir's work will undoubtedly sing the praises of the 47-year-old's previous short stories and novels including 2011's The Martian. Which was given the proper big picture treatment the source material deserved in Ridley Scott and Drew Goddard's 2015 adaptation starring MATT DAMON.
MGM has yet to announce the supporting team, including screenwriter and director. At this point, who cares. Ryan Gosling is certainly a great starting point.