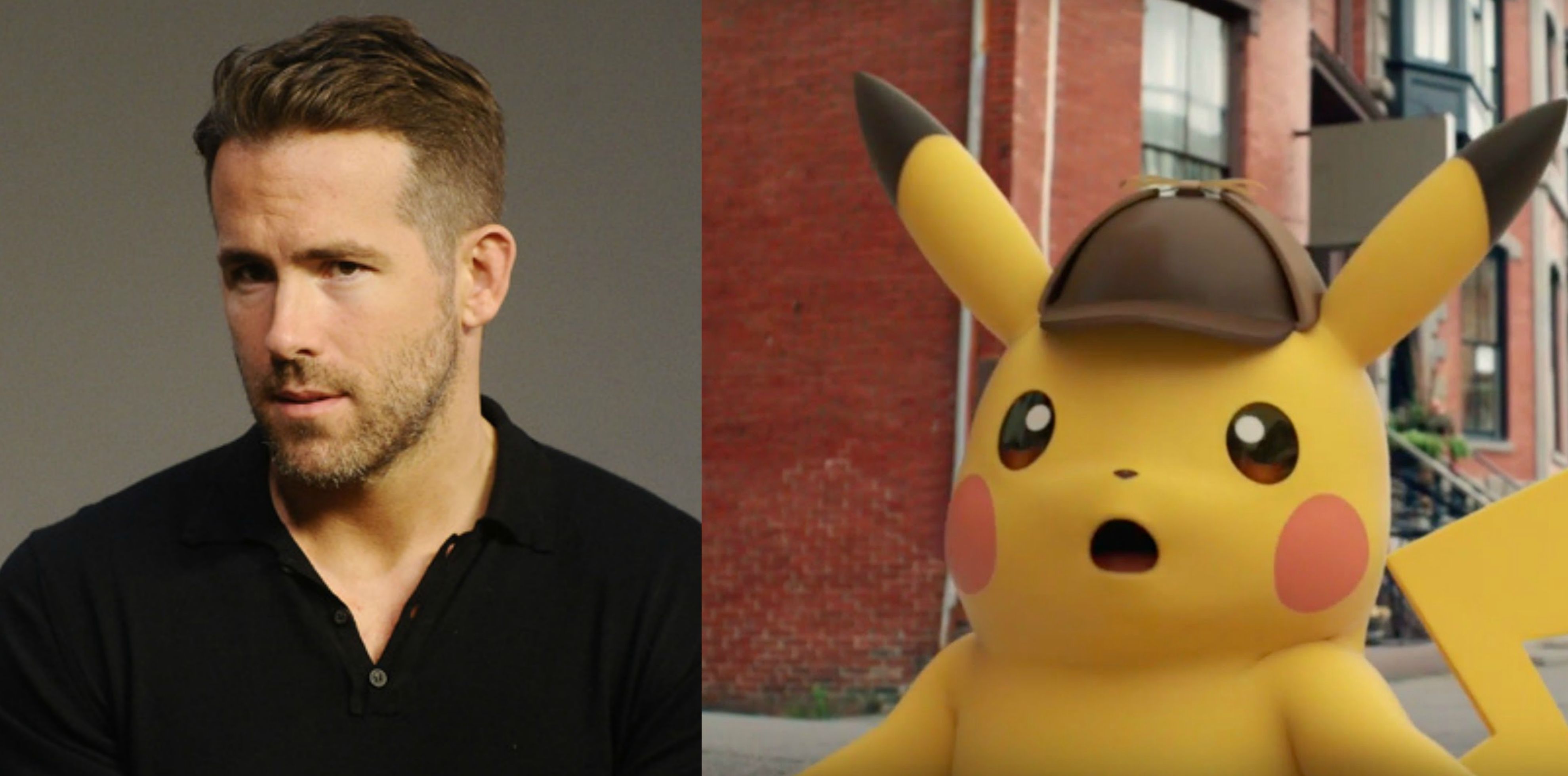 Ryan Reynolds set to star in Pokémon's live-action 'Detective Pikachu'

GregHarmon Managing Editor Ryan Reynolds is set to star as the great 'Detective Pickachu' in Legendary Entertainment's live-action Pokémon film.
The Hollywood Reporter dropped exclusive news citing Ryan Reynolds will play the titular character from the popular Pokémon franchise which has sold over 300 million video games, 23.6 billion collector cards, and spun-off a TV series and over 20 animated films.
According to THR, Reynolds is set to motion capture the 1 ft 4 inch tall character who is just one of several species of creatures called "Pokémon". The 41-year old Deadpool star joins talented up and coming actors Justice Smith (Jurassic World: Fallen Kingdom) and Kathryn Newton (Big Little Lies) in a story that sees Smith's character and Pikachu team up in order to find Smith's father who has been kidnapped.
Legendary's live-action film is loosely based off The Great Detective Pikachu game, which follows the adventures of a peculiar and intelligent Pikachu who claims to be a great detective, and a boy named Tim Goodman, who work together to solve various mysteries revolving around Pokémon in the city.
Rob Letterman (Goosebumps) is directing the project, which is due to start shooting mid-January in London. Alex Hirsch and Nicole Perlman wrote the latest draft of the script.
While my initial gut reaction says "wut?", conventional wisdom says Legendary and film collaborator Toho see this as a low risk, high reward venture of a beloved series spanning two generations. Reynolds will bring Pikachu to life.