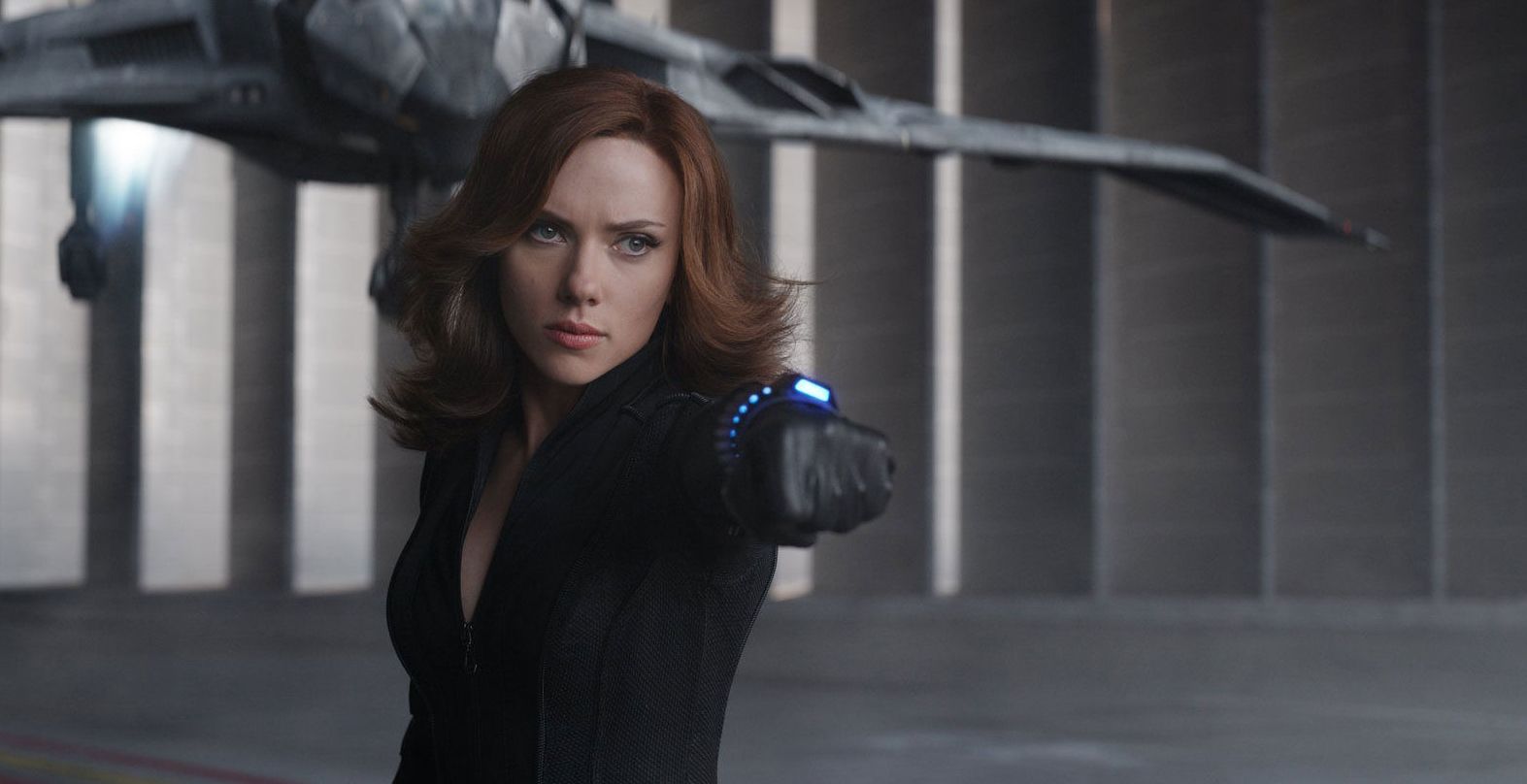 Scarlett Johansson lands $15 million dollar payday for 'Black Widow'
by GregHarmon
Scarlett Johansson is about to get paid!

After six MCU appearances, including all three Avengers installments, Captain America: Winter Soldier, Civil War and Iron Man 2, Marvel will be cutting Scarlett Johansson an even fatter check to star in the upcoming 'Black Widow' standalone.
Multiple sources close to The Hollywood Reporter confirm the 33-year-old has landed a $15 million dollar payday, equaling the salaries of fellow Avengers co-stars, Chris Evans and Chris Hemsworth.
Johansson, who made her debut as Natasha Romanoff in Marvel's Iron Man 2, was reportedly earning a low seven figure payday for her work in previous MCU installments. Johansson's pay increase exceeds Chadwick Boseman's seven figure salary (which is expected to increase for Black Panther 2) and Oscar winner Brie Larson's $5 million dollar debut playing Captain Marvel.
But if these numbers pale in comparison to Robert Downey Jr.'s reported $50 million per pic salary, just remember RDJ took home $500K to star in Marvel's very first little comic book adaptation that could - 2008's Iron Man.
Marvel has been quietly pushing ahead with the long-talked about "Black Widow" dating back to 2010. Australian filmmaker Cate Shortland has signed on to direct Marvel's second female-led action adventure (next to Captain Marvel) that's reportedly set to take place before 2012's Avengers timeline.
Marvel has yet to set a release date for Black Widow but no doubt this is excellent news for a very deserving Scarlett Johansson and fans eager to see Natasha Romanoff's origins as a badass sleeper agent-turned-Avenger.

GregHarmon in Black WidowFollow
Greg Harmon | Managing Editor | Follow me @sweetharmony for Film & TV discussion | Ko-fi http://ko-fi.com/sweetharmony