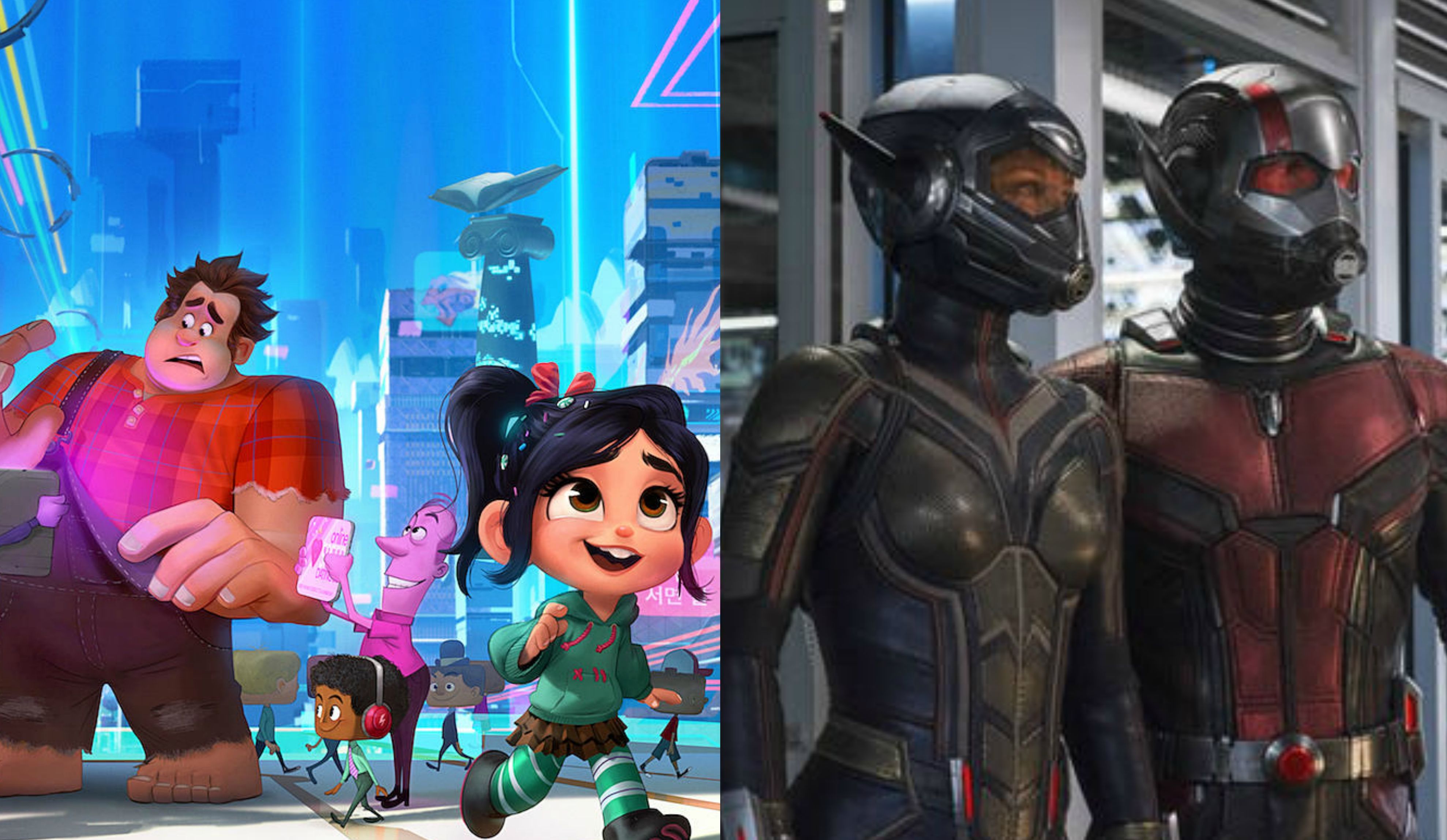 Sequel News: New 'Ant-Man and the Wasp' image and 'Wreck-It Ralph 2' synopsis revealed

GregHarmon Managing Editor On Tuesday, Disney unveiled some goodies by way of an additional sneak peek at Marvel's Ant-Man and the Wasp along with an official synopsis for Disney's anticipated sequel to Wreck-it Ralph!

Ant-Man and the Wasp
While we don't have any 'new' news to report on Peyton Reed's Ant-Man and the Wasp, we would like to pass along a new image featuring Scott Lang (Paul Rudd) and Hope van Dyne (Evangeline Lily) suited up as our titular superheroes.
Peyton Reed returns to the director's chair, with Paul Rudd, Evangeline Lilly, and Michael Douglas reprising their roles. Laurence Fishburne joins the series as Dr. Bill Foster, a biochemist who works with Hank Pym only to become another size-changing superhero "Black Goliath" and "Giant-Man." Ant-Man and the Wasp also welcomes the talents of Michelle Pfeiffer as van Dyne family matriarch (and the original Wasp), Walton Goggins as villain Sonny Burch, and Randall Park as S.H.I.E.L.D. Agent Jimmy Woo.
Ant-Man and the Wasp opens July 6, 2018 (nationwide US theaters)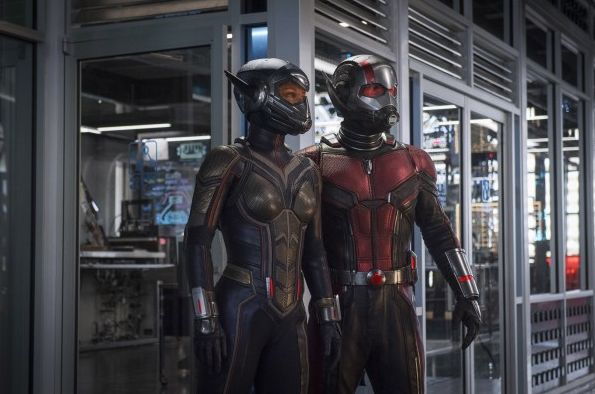 Ralph Breaks The Internet
The latest image for Disney's Ralph Breaks the Internet sees Ralph (John C. Reilly) and the adorable Vanellope von Schweetz (Sarah Silverman) immersed in the World Wide Web in search of a replacement part to save Sugar Rush, Vanellope's video game in Litwak's arcade.
The sequel to 2012's $471 million dollar international hit will also introduce a cross-promotional twist (announced at July's D-23 Expo) leading Vanellope into a 'real' website owned by Disney - OhMy.Disney.com - in which Vanellope and Ralph cross paths with Disney characters from different universes including an all-star cast of princess and their original voice actors including Tangled's Rapunzel (Mandy Moore), Beauty and the Beast's Belle (Paige O'Hara), The Princess and the Frog's Tiana (Anika Noni Rose), Aladdin's Jasmine (Linda Larkin), Brave's Merida (Kelly Macdonald), The Little Mermaid's Ariel (Jodie Benson), Frozen's Anna and Elsa (Kristen Bell and Idina Menzel), Mulan's Ming Na, Pocahontas' Irene Bedard, and Moana's Auli'i Cravalho.

And if that wasn't enough, Taraji P. Henson joins the cast as digital trendsetter "Yesss", the head of an algorithm of trend-tracking website called BuzzzTube. Think - Michael Sheen's "Zuse" in Tron Legacy?
Check out the first image and plot synopsis below: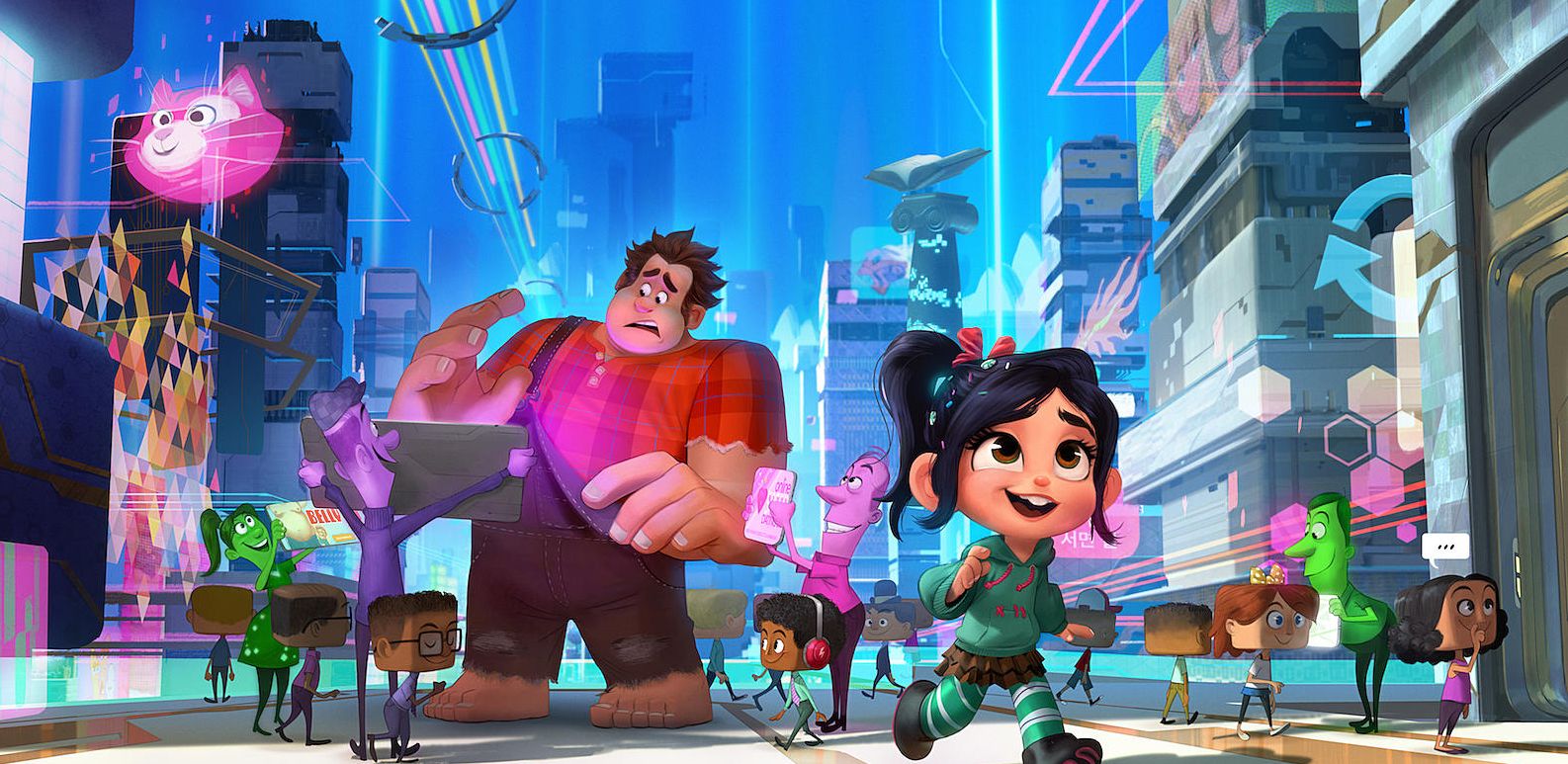 Ralph Breaks the Internet: Wreck-It Ralph 2 leaves Litwak's video arcade behind, venturing into the uncharted, expansive and thrilling world of the internet, which may or may not survive Ralph's wrecking. Video game bad guy Ralph (voice of John C. Reilly) and fellow misfit Vanellope von Schweetz (voice of Sarah Silverman) must risk it all by traveling to the world wide web in search of a replacement part to save Vanellope's video game, Sugar Rush. In way over their heads, Ralph and Vanellope rely on the citizens of the internet—the netizens—to help navigate their way, including a website entrepreneur named Yesss (voice of Taraji P. Henson), who is the head algorithm and the heart and soul of trend-making site "BuzzzTube."

Directed by Rich Moore (Zootopia, Wreck-It Ralph) and Phil Johnston (co-writer Wreck-It Ralph, Cedar Rapids, co-writer Zootopia)
Ralph Breaks the Internet: Wreck-It Ralph 2 hits theaters on November 21, 2018.