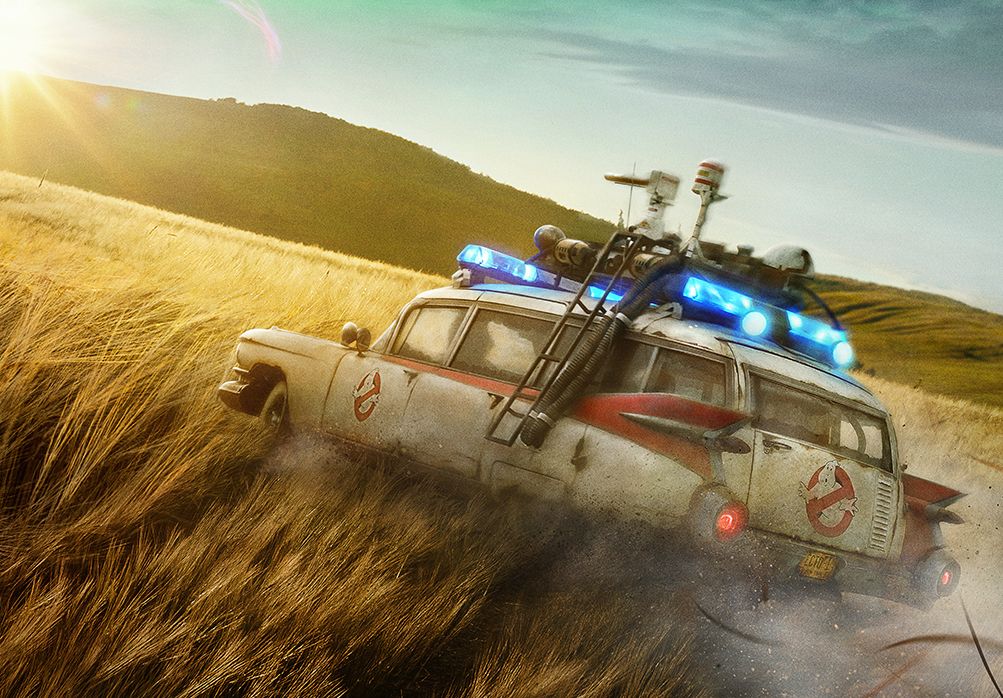 Sony's 'Ghostbusters': New poster, Official title confirmed

GregHarmon Managing Editor Shocked Sony did not go with my suggested title 'Ghostbusters: Carrie Coon and Paul Rudd Fans4ever'
The next chapter in Sony's Ghostbuster's saga has been officially titled Ghostbusters: Afterlife.

Sony also released the first poster, which precedes the first trailer set to stream online Monday.
Afterlife will see the return of virtually all of 1984's original stars - sans Harold Ramis (RIP) and Rick Moranis - in a new chapter that centers on the ghostBUSTING legacy left behind Carrie Coon and her onscreen kids played by Finn Wolfhard and McKenna Grace. Paul Rudd also stars as a small town teacher, most likely, enriching the minds of Wolfhard and Grace.
Could it be that Coon's character is the daughter of Egon Spengler? The title certainly serves as a fitting tribute.

Jason Reitman co-wrote the screenplay with Gil Kenan (Monster House).
"Ghostbusters" is expected to hit theaters July 10, 2020