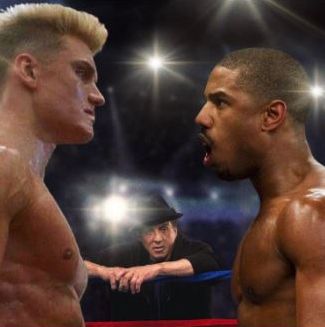 Sylvester Stallone confirms "Creed 2" along with Drago's return

GregHarmon Managing Editor Don't ever question a "baby boomer's" ability to Instagram
On July 2, Sylvester Stallone teased an image that posited the greater question - what happens if you pit the son of legendary Apollo Creed, against the man who killed his father - Ivan Drago?
At the time, Stallone's Instagram post felt more like a tease with conceptual legs. But just yesterday, the Oscar-nominated actor and Creed producer posted yet another picture on Instagram detailing 439 pages of handwritten notes that will later be translated into 120 pages of screenplay for "Creed 2"; Stallone's notes covers dialogue from Rocky "You got him beat" to an unknown corner man rising "Stop the fight!"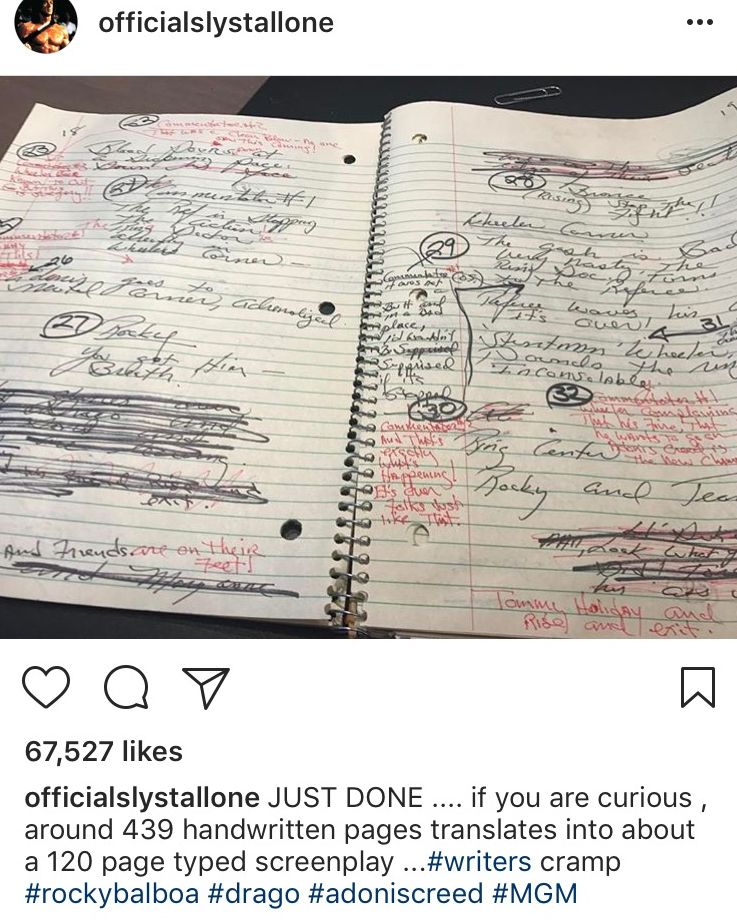 And if you're questioning whether or not Stallone's script or the idea of an "Adonis Creed" and "Ivan Drago" show down actually happens, enter daughter Sophia Stallone...Sly's response is priceless 'dad' mode.

News of a Creed sequel does not come as a surprise, as 2015's Creed opened with critical acclaim, grossing over $173 million worldwide and landed Stallone a Best Supporting actor Golden Globe win and an Oscar nod. It is uncertain as to who will direct the sequel given Creed director and producer, Ryan Coogler's commitment's to deliver Marvel Studios' Black Panther. But come late 2017, it's certain Stallone's script will be polished in time to secure commitments for early 2018 production date. Stay tuned.
Are you eager to see Michael B. Jordan's "Adonis Creed" square off against the now 59 year old [young] and still massively hulking Dolph Lundgren?