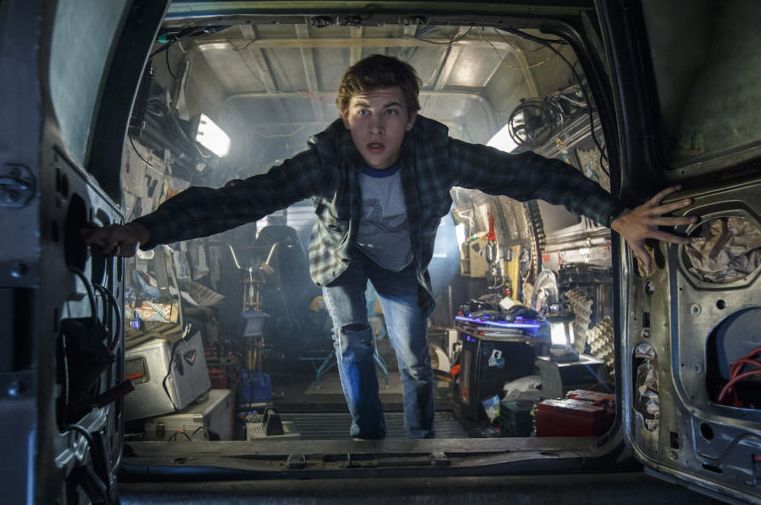 Steven Spielberg and Ernest Cline talk 'Ready Player One' in the latest featurette

GregHarmon Managing Editor Warner Bros. latest promo features commentary from 20th and 21st Century's greatest filmmaker – Steven Spielberg - and the man who wrote 2011's New York Times best seller, Ready Player One – Ernest "Ernie" Cline.
In less than two months fans will get their chance to step inside the Oasis and experience Spielberg's big screen adaptation of Ernest Cline's READY PLAYER ONE! Warner Bros. latest 3-minute and 5-second promo features a sweet mash-up of clips from Spielberg's most iconic films including Jaws, E.T., Close Encounters of the Third Kind, Jurassic Park, Back to the Future, among many Spielberg spectaculars. And according to Cline, Ready Player One was tailor-made for the two-time Academy Award winning filmmaker: "I could not have written Ready Player One if I had not grown up on a steady diet of Steven Spielberg movies, his work is woven into the fabric of my life."
Ready Player One marks the second Spielberg film released in less than a year (along with The Post) in a dystopian adventure that follows protagonist Wade Watts (Tye Sheridan) aka "Parzival" on a quest to uncover a coveted 'Easter Egg' hidden deep within a virtual reality world called Oasis. If achieved, a [half-a-trillion dollar] life-changing reward awaits.
On the peripheral, Spielberg's Ready Player One illustrates the dichotomy of a world that once existed through celebrated works of pop culture. Yet in a world where an energy crisis and a crumbling economy have led over 70 percent of the world's population to exist entirely online, Oasis offers the "missing millions" what Spielberg describes as a "super drug." Check out the promo and prepare for some nostalgic delights.
Ready Player One stars Tye Sheridan, Olivia Cooke, Ben Mendelsohn, T.J. Miller, Simon Pegg and Mark Rylance, and opens on March 30 (US).