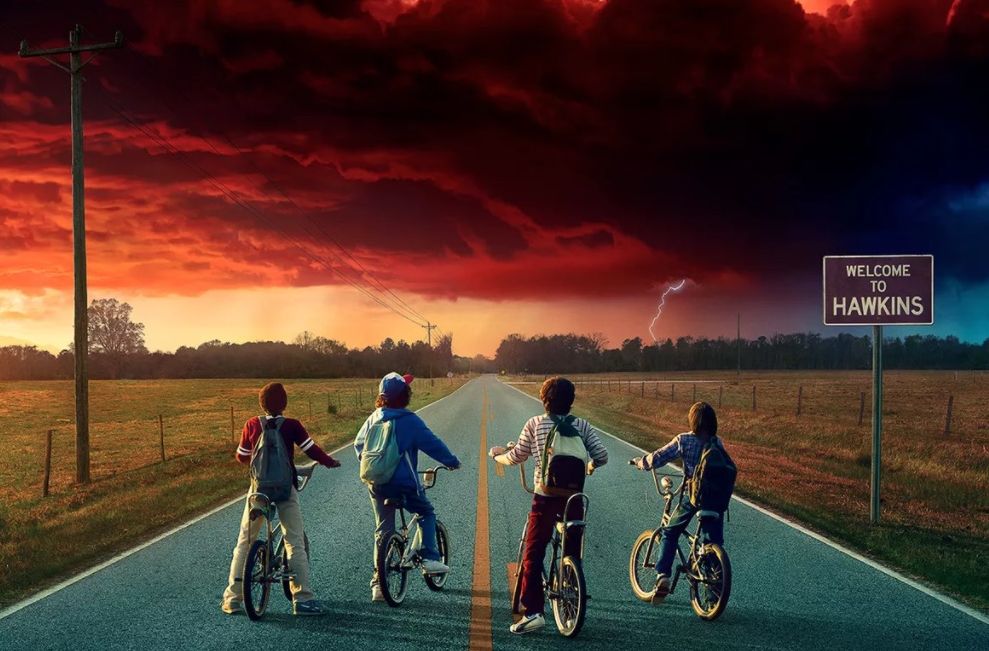 'Stranger Things' Season 3 Episode Titles Revealed!

GregHarmon Managing Editor In the summer of 1985, the adventure continues…

Netflix revealed the titles for all eight episodes of Stranger Things season 3!
While the Mind Flayer's phantom universe looms larger than ever, season 3 will pick up in the summer of 1985, one year after season 2's seemingly happy ending. Based on Netflix's first teaser, Hawkins newly constructed Starcourt mall will be the hottest hangout for our favorite pre-teens. But according to the episode title reveal, Starcourt will also host a "battle" of epic proportions in episode 8!

• Suzie, Do You Copy?
• The Mall Rats
• The Case of the Missing Lifeguard
• The Sauna Test
• The Source
• The Birthday
• The Bite
• The Battle of Starcourt
Cary Elwes joins the cast as Hawkins Indiana's "handsome, slick, and sleazy" Mayor Kline. Jake Busey also joins the cast as a journalist for The Hawkins Post with "questionable morals and a sick sense of humor." Next to Ted 'Numbnuts' Wheeler, I'd say the Duffer Brothers have done enough to color the summer of 1985 with the correct shade of brown ?.
Netflix has yet to announce a release date but it's a good bet all eight episodes will drop sometime fall of 2019.
Stay tuned!