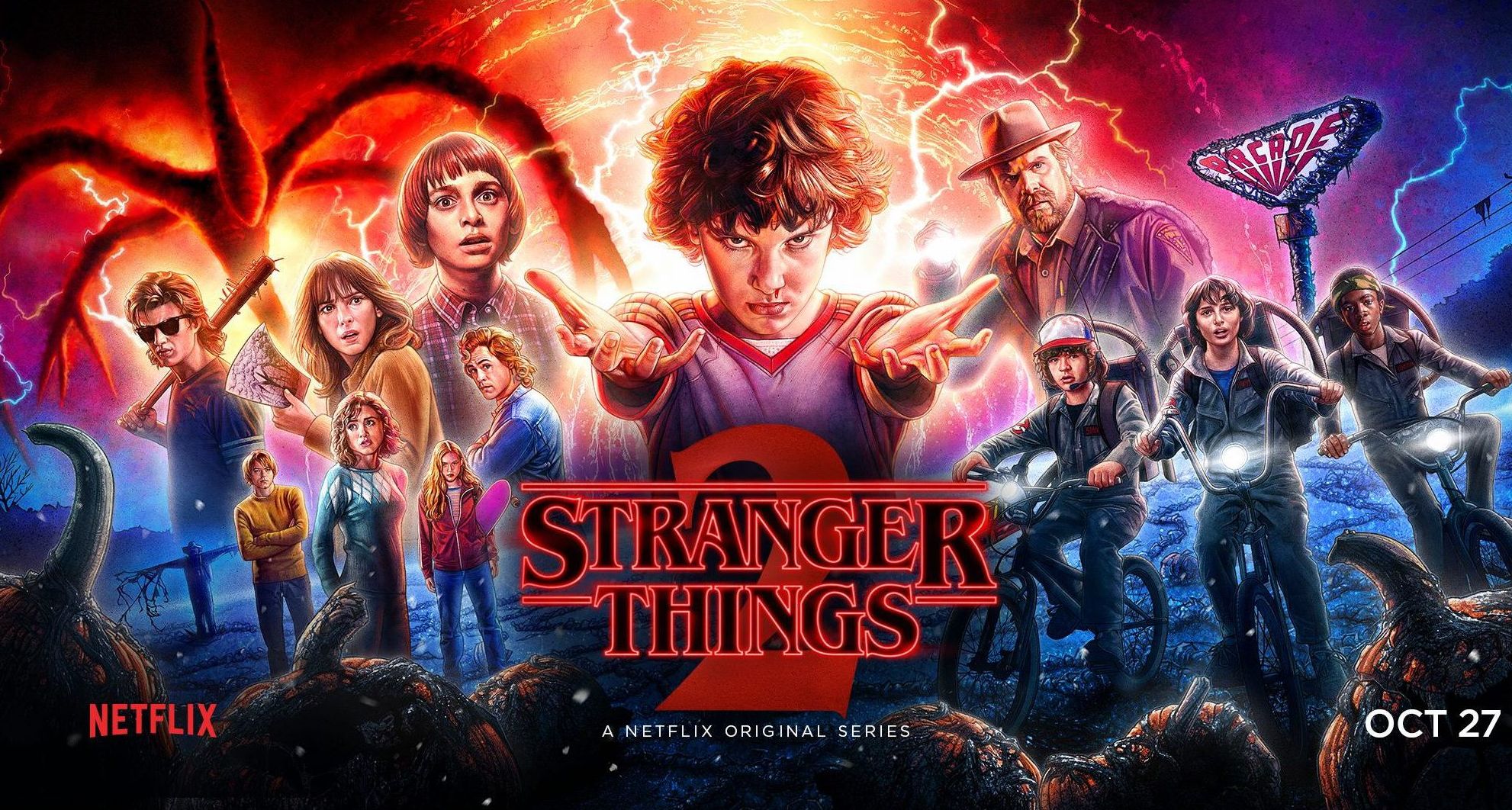 'Stranger Things' Season 3 Episode Total Revealed

GregHarmon Managing Editor Netflix announced the upcoming season will consist of EIGHT episodes, one less than season 2.
Thanks to TVLine's Michael Ausiello, we now have an episode total for the forthcoming third season of Netflix's Stranger Things and unfortunately it's, at the very least, one less than you might have hoped for. Netflix announced the former Screen Actors Guild-winner for "Best Outstanding Drama" will consist of eight episodes - down one from Season 2 and equaling season 1's total. Boo.
According to co-creator Matt Duffer, season two will jump ahead one year much like seasons 1 and 2, in part for structural reasons and due to the fact our favorite Hawkins pre-teens are aging! Duffer told THR in October "We can only write and produce the show so fast. They're going to be almost a year older by the time we start shooting season three. It provides certain challenges. It forces you to do a time jump. But what I like is that it makes you evolve the show. It forces the show to evolve and change, because the kids are changing."
While I would have loved to see an uptick in episodes, eight feels like an adequate count for a series that could very well reboot itself (in story and character arcs) after the culmination of season 2's seemingly 'happy' finale. Of course, those who've completed the 'binge' know the one constant going into season 3 — spoiler — 'Mind Flayer's' phantom universe still exists and it looms large.
Netflix has yet to announce a release date for the third season but we're guessing all eight episodes will drop sometime in the fall of 2019.
Can you wait that long?