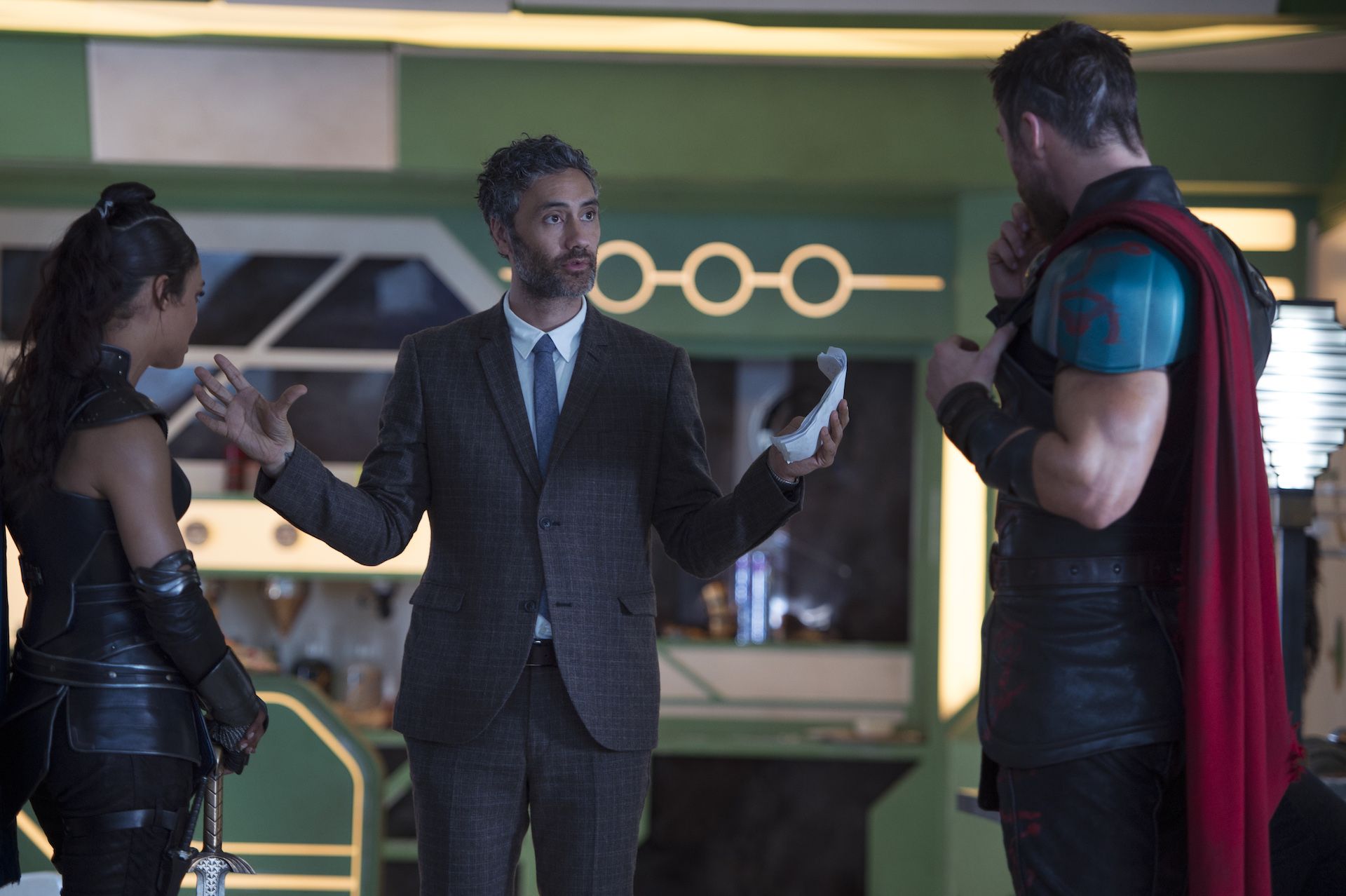 Taika Waititi confirmed to write and direct new 'STAR WARS' film

GregHarmon Managing Editor You get a Star Wars film (points to Rian Johnson)! And you get a Star Wars film (points to Benioff and Weiss)! And YOU get a Star Wars film (points to J.D. Dillard and Matt Owens)! And you get a Star Wars film (points to Taika Waititi)!
It's official. Taika Waititi is now one of MANY filmmakers (sans Benioff and Weiss) to develop a new Star Wars film!
Waititi, who recently won Best Adapted Screenplay for Jojo Rabbit, has signed a deal to direct and co-write the script along with fellow Academy nominated writer, Krysty Wilson-Cairns (1917) according to StarWars.com.
The Hollywood Reporter first broke the news back in January that Disney and Lucasfilm had approached Waititi to develop a theatrical installment. That happened to be the same time in which Waititi's fellow MCU boss - Kevin Feige - also announced plans to develop a new Star Wars film in partnership with Lucasfilm President, Kathleen Kennedy. Of course, Feige's involvement raised a few eyebrows prompting speculation that perhaps Disney and/or Lucasfilm were positioning the President of Marvel Studios to succeed Kennedy.
Whether or not there's any truth behind such speculation, one must not ignore the fact that Feige's long-standing connection with fellow MCU filmmakers - Taika Waititi and Jon Favreau - could prove to be extremely beneficial as Disney and Lucasfilm look to build out a whole new saga beyond Disney+ The Mandalorian, Obi-Wan, Diego Luna's Rogue One, and Leslye Headland's new untitled series.
But like every other newly announced "Star Wars" project, the excitement comes with plenty of questions. For starters, we have ZERO details regarding release dates, story details, and there's no word as to how Disney and Lucasfilm plan to position the installments of Rian Johnson's, J.D. Dillard and Matt Owens, Kevin Feige's, and now Taika Waititi's film.
Happy Star Wars Day!