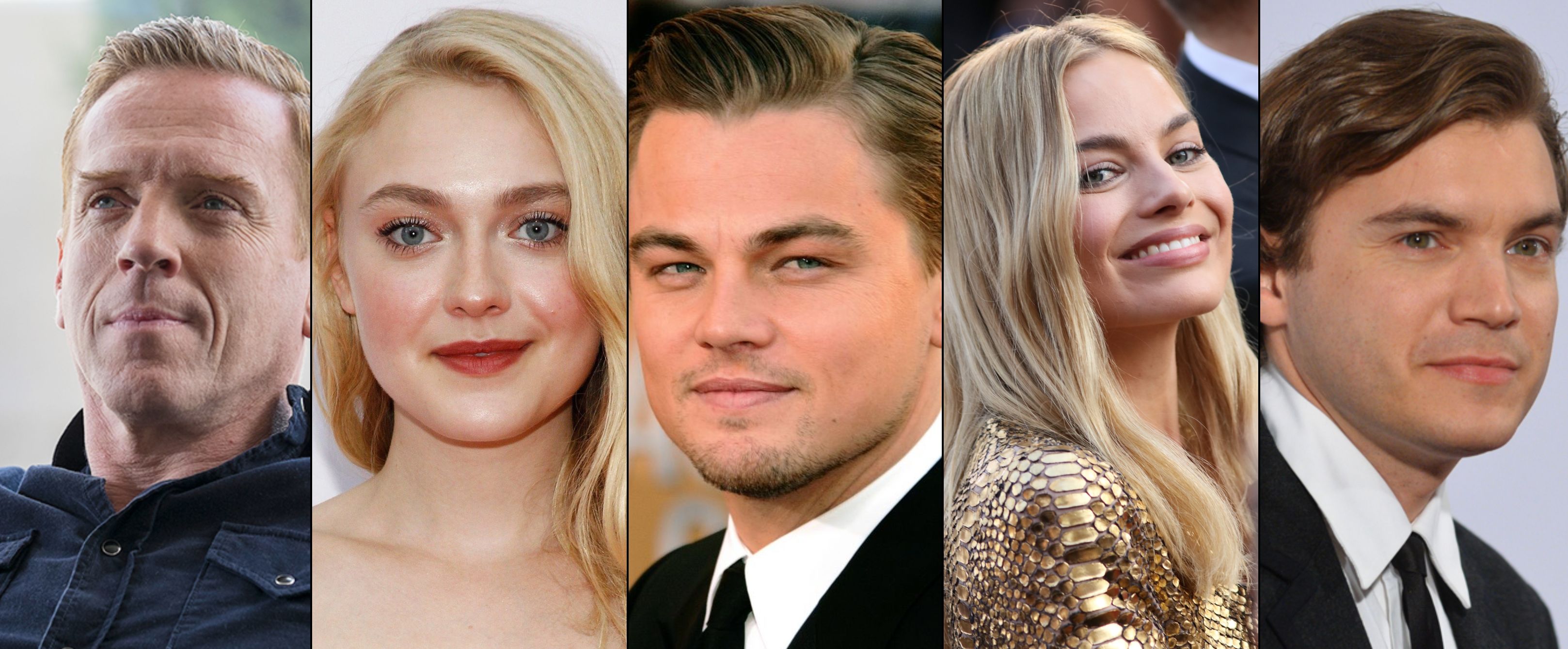 Tarantino's 'Once Upon A Time in Hollywood' adds Damian Lewis, Emile Hirsch, Dakota Fanning and more!

GregHarmon Managing Editor Just when I thought Once Upon A Time in Hollywood had the near-perfect cast, Tarantino nabs some additional household names for his 1969 hippy Hollywood crime drama.
That's right, Damian Lewis (Billions), Luke Perry (90210!), Emile Hirsch (Autopsy of Jane Doe), Dakota Fanning (The Alienist), Clifton Collins Jr (Westworld), Keith Jefferson (The Hateful Eight) and Nicholas Hammond (the original Spider-Man!) are all set to join Leonardo DiCaprio, Margot Robbie, Brad Pitt, Timothy Olyphant, Tim Roth, Kurt Russell, Michael Madsen, and Burt Reynolds in Quentin Tarantino's star-studded cast.
The latest casting additions seem to confirm Tarantino is putting the final pieces in place for a fiction-meets-real life crime drama that blends a tapestry of stories leading up to Sharon Tate's horrific murder back on August 8, 1969. DiCaprio is set to play "Rick Dalton," former western TV series star who, along with his longtime stunt double "Cliff Booth" played by Brad Pitt, are struggling to make it in a Hollywood they don't recognize anymore. What makes Hollywood intriguing - aside from Tarantino's garish brand of storytelling - is the possibility of recounting the events that led up to the Manson - Tate murder, through the eyes of Sharon Tate (Margo Robbie), presumably Charles Manson, and DiCaprio's fictional character, who happens to be Sharon Tate's next door neighbor.
According to Deadline, Lewis will play the iconic actor Steve McQueen who, at the time, just came out of The Thomas Crown Affair and Bullitt; Fanning will play Squeaky Fromme, the Manson follower who later tried to assassinate President Gerald Ford (give me a crazy Dakota Fanning any day!); Nicholas Hammond will play the Gunsmoke and Wild Wild West actor-turned-director Sam Wanamaker; and Emile Hirsch will play Jay Sebring, the Hollywood hairstylist who was one of four victims in the Tate murders.
Additionally, Perry is set to play Scotty Lancer, who was a fictional character in a 1968 TV series "Lancer". It's not known if Collins' character - Ernesto 'The Mexican' Vaquero - and Keith Jefferson's - Land Pirate Keith - are based on real life characters.
I'm loving these additions. Stay tuned as I'm sure we'll hear more casting news about Manson, additional followers, and possibly Polanski!?