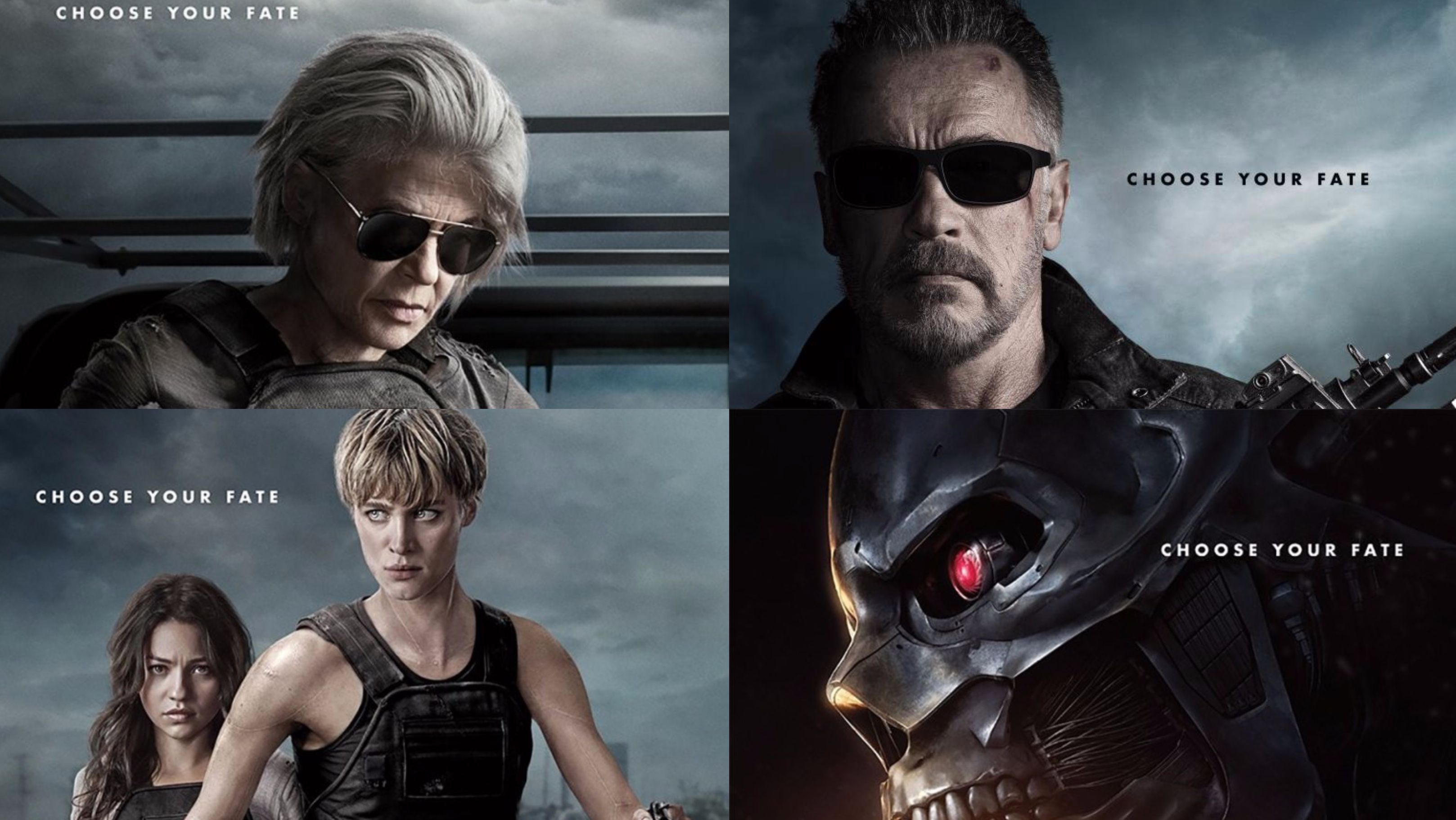 Watch: New 'Terminator: Dark Fate' Character Featurettes

GregHarmon Managing Editor Everyone is good at kicking ass in the latest 'Terminator: Dark Fate' featurettes!
We've seen the trailers. Now it's time for official introductions.
Paramount dropped four exclusive character featurettes introducing two franchise newcomers Mackenzie Davis and Gabriel Luna. Interestingly Natalia Reyes' character "Dani Ramos" was not included. The other videos feature the return of two icons who need no introduction - Linda Hamilton as Sarah Conner and Arnold Schwarzenegger's T-800.
The featurettes include a mix of clips and interviews from cast along with Director Tim Miller and Terminator Godfather James Cameron.
Crazy to think we're getting the true sequel to 1991's Judgment Day in less than a month and I feel like NO ONE is talking about it!

Dark Fate hits theaters November 1st, 2019.
Synopsis
Dani Ramos (Natalia Reyes) is living a simple life in Mexico City with her brother (Diego Boneta) and father when a highly advanced and deadly new Terminator – a Rev-9 (Gabriel Luna) – travels back through time to hunt and kill her. Dani's survival depends on her joining forces with two warriors: Grace (Mackenzie Davis), an enhanced super-soldier from the future, and a battle-hardened Sarah Connor (Linda Hamilton). As the Rev-9 ruthlessly destroys everything and everyone in its path on the hunt for Dani, the three are led to a T-800 (Arnold Schwarzenegger) from Sarah's past that may be their last best hope.