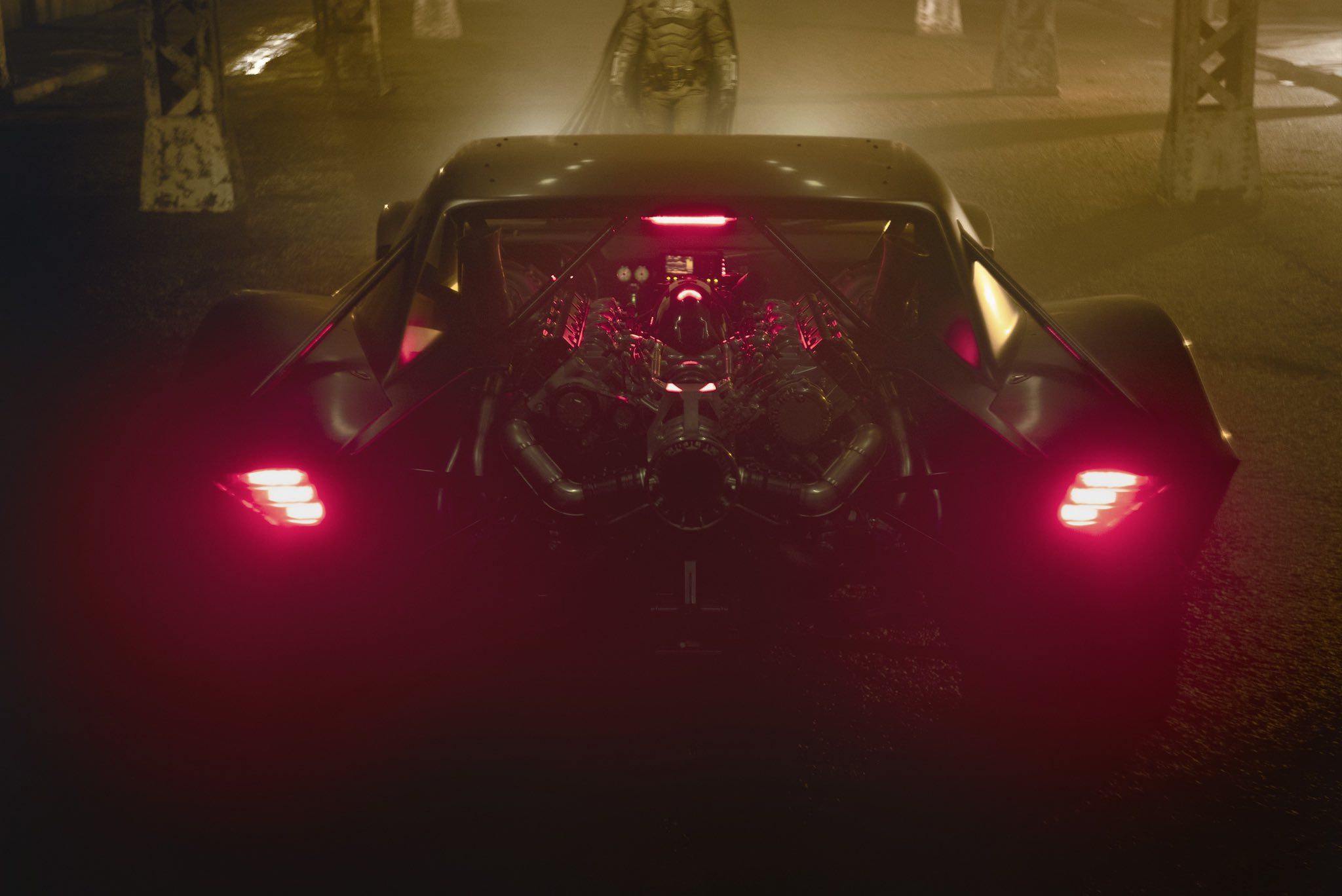 'THE BATMAN': Matt Reeves unveils the Dark Knight's newly redesigned Batmobile

GregHarmon Managing Editor It appears this latest model is built for speed
Matt Reeves just unveiled the Dark Knight's newest ride.
Reeves revealed a trio of pics all featuring Gotham's caped crusader standing beside the sleek and aggressively redesigned Batmobile. 
At first glance, it's hard not to notice it's car-like underpinnings. The coupe-based model sports a massive rear-engine along with a vintage profile and a front fascia that closely resembles a brand of old school muscle only Dominic Toretto would approve of. The design is a huge pivot from Christopher Nolan and Tim Burton's Batmobiles, more closely resembling the Batmobiles featured in 1970's Detective Comics as well as 2011's Detective Comics New 52 issues.
Robert Pattinson stars in Reeves upcoming trilogy that is said to be a noir-detective version that will allow for the "world's greatest detective" to undergo a transformative character arc. Pattinson becomes just the sixth actor to don the Batsuit since Michael Keaton's iconic portrayal in Tim Burton's 1989 Batman adaptation. This latest Batmobile will mark the franchise's ninth cinematic appearance.
H/T to CBR who wrote up a great piece about the history of the Batmobile, including a great infographic. Check it out!
'The Batman' set for release on June 25, 2021.