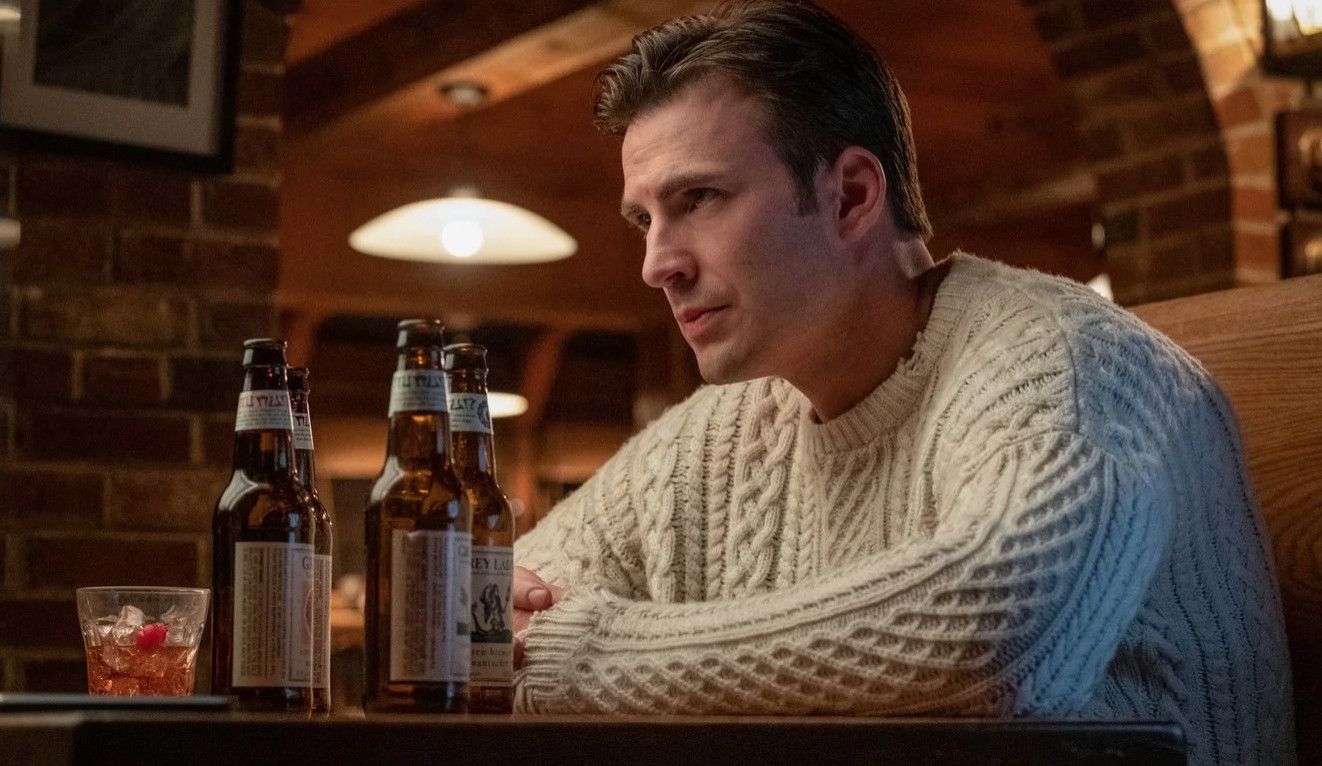 'THE GRAY MAN': Production slated to begin in March; New details emerge about Chris Evans character

GregHarmon Managing Editor And no, the cable knit does not come part of the package.
In Chris Evans distinguished career, it's worth noting the 39-year-old has been cast as the villain just twice - once onstage in 2018's Lobby Hero and most recently onscreen as Ransom Drysdale in Knives Out. And had schedules aligned in 2019, Evans would have played Knockemstiff's corrupt sheriff in Netflix's star-studded backwoods drama, The Devil All The Time. Of course, we still applaud Sebastian Stan's icky performance in place of his fellow Avenger. 
Instead, Evans will get his second go-around as an onscreen baddie in Netflix's $200 million dollar adaptation of Mark Greaney's espionage series - The Gray Man. Evans is set to play "Lloyd Hansen," a deadly CIA cohort who is tasked with taking out the series protagonist "Court Gentry" (Ryan Gosling), a freelance assassin and former CIA operative, in a story where the once legend in the covert realm becomes number 1 on the CIA's kill list.
The synopsis alone pretty much says all you need to know about an antagonist who has every intention of inflicting bodily harm on Gosling's character. While we can't say for certain just how much of a baddie "Lloyd Hansen" is, we have learned new details about Evans character courtesy of the film's directors - Joe and Anthony Russo.
The dynamic duo appeared on the Lights, Camera, Barstool podcast (h/t Screenrant) to talk Cherry, Avengers, and the Marvel Cinematic Universe. During the interview, the Russo's talked briefly about their upcoming project which they describe as a "modern interpretation of a spy thriller" that will infuse "modern thematics and politics".
When ask if Evans' epic Knives Out cable knit will make a special guest appearance, Joe had this to say about Evans character:
He's gonna wear some crazy shit in this one. He's a really unique character and this is Evans as a villain. It's a really interesting character. I think he's going to flex quite a bit in this role.
While I'm loving the thought of Evans and Gosling playing a deadly game of cat and mouse, it sorta pains me to think one of the two characters will meet their fate (spoiler - Greaney's series spans ten novels centering on Court Gentry's character. Also Gosling is expected to star in multiple installments).
Either way, we're here for whatever "Crazy shit" the Russos and co. have Chris Evans wearing.
Production is slated to begin in early March! Giddy-up my friends.