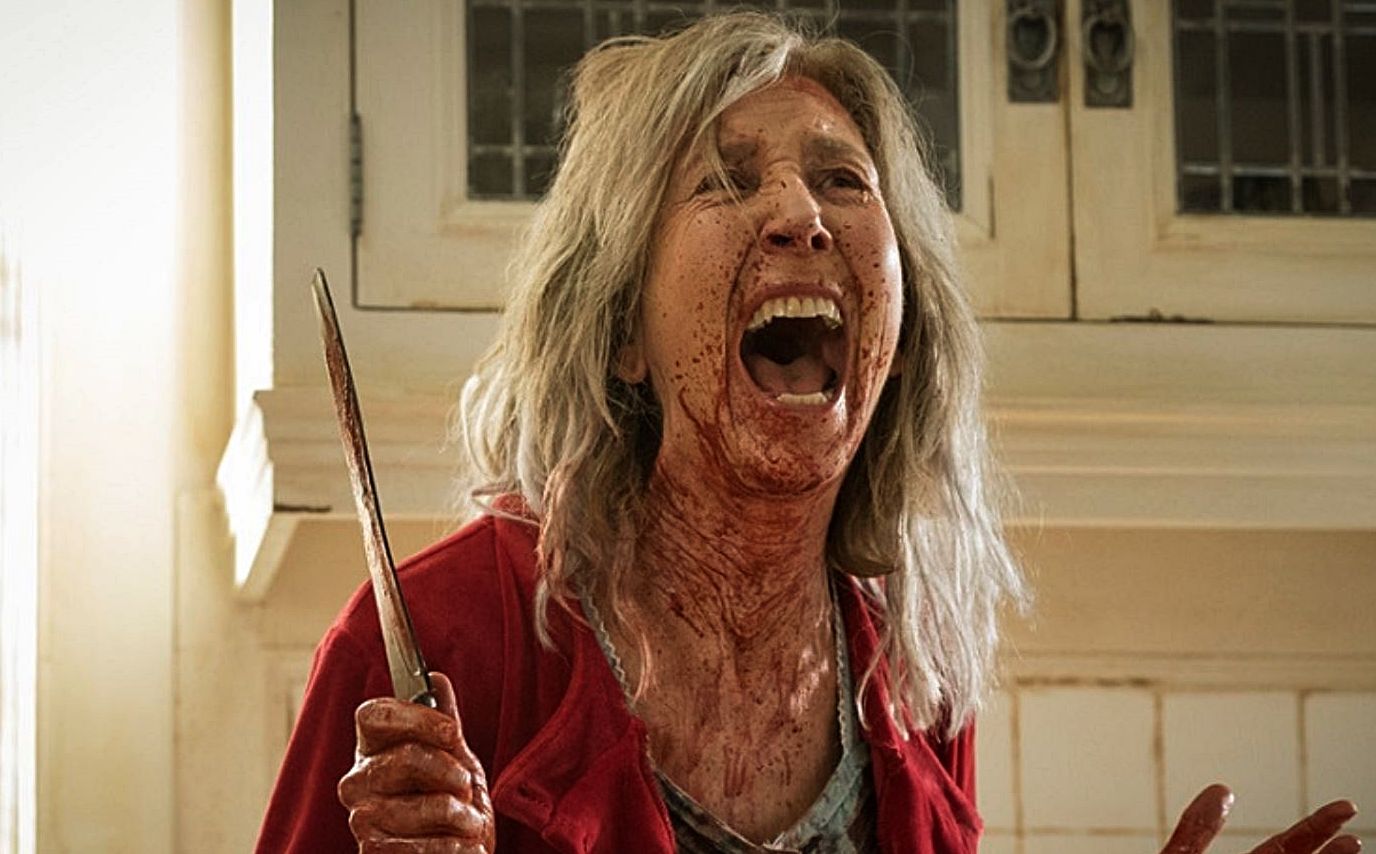 'The Grudge' Receives an R-rating

GregHarmon Managing Editor One way to Make the Grudge Great Again? Give it an R rating.
The MPAA gods have spoken. Nicolas Pesce's 'Grudge' reboot has landed an R rating for "disturbing violence and bloody images, terror and some language".

To help put things in perspective, actress Lin Shaye dropped some contextual knowledge about her character and the blood splattering image released earlier this month at the film's New York Comic Con panel:

❝There's one wonderfully written scene between me and my husband, played by Frankie Faison. Faith (Shaye) has Alzheimer's and so we meet her and her husband on a good day when you see more of what their relationship was like when they first married," Shaye said. "She's deteriorating because of the illness but once the evil also penetrates her, it devours her….The gruesome reality of someone self-mutilating or killing or destroying someone they love is a devastating story point and I think that's what makes her tragic in some way.❞

The newest chapter in the Grudge saga follows Andrea Riseborough as a cop who comes across a seemingly-unexplainable case that leads her to a house that is cursed by a vengeful ghost. Based on EW's sneak peak images, it appears GLOW's Betty Gilpin will portray that "vengeful ghost" who terrorizes Lin Shaye's character. Additionally, the film will follow two other storylines interweaving a tapestry of three different storylines at slightly different times. Interestingly, Nicolas Pesce also revealed that 2020's Grudge will also take place during the same timelines as Sarah Michelle Gellar's 2004 Japan-based American remake but set in America. Grudge universe!

The R-rating will be a first since Takashi Shimizu's 2004 original croaking creep fest Ju-On: The Grudge (yep we're disavowing 2009's R-rated Grudge 3). Which, for better or for worse, is a step in the right direction considering Sony's domestic reboot series landed PG-13 ratings.

The Grudge is set to hit theaters January 3, 2020.