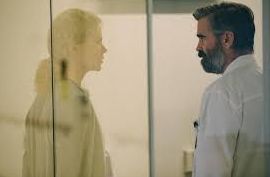 'The Killing of a Sacred Deer' will arrive just in time for Halloween

GregHarmon Managing Editor Yorgos Lanthimos latest film shifts from dystopian romantic tragedy to cerebral horror in The Killing of a Sacred Deer
"A surgeon never kills a patient, an anesthesiologist can kill a patient, but a surgeon never can."
The trailer for Yorgos Lanthimos The Killing of a Sacred Deer quickly sets the stage for what appears to be a disturbing tale of revenge and sacrifice; preying upon familial bonds and the choices one must make at the risk of losing everything.
Deer sees Colin Farrell who plays a successful cardio surgeon (Steven) whose family falls prey to turmoil after Steven takes a former patient's son, Martin played by Dunkirk's Barry Keoghan, under his wing. While Steven maintains "a surgeon could never kill a patient" it's clear, Martin might think otherwise.
The off-pitch rendition to Ellie Goulding's 'Burn' compliments an eerie narrative that doesn't play it's hand outright. The trailer culminates to a fever pitch with Steven's wife (Nicole Kidman) retorting to someone "I don't understand why I should have to pay the price...why my children should have to pay the price." Sound like your kind of jam?

Lanthimos, directed the film from a screenplay he co-wrote with previous collaborator, Efthymis Filippou (The Lobster, Dogtooth). Deer won the award for best screenplay at its 2017 Cannes Film Festival premiere and releases in U.S. Theaters on October 27.

Check out the trailer and be prepared to watch it again.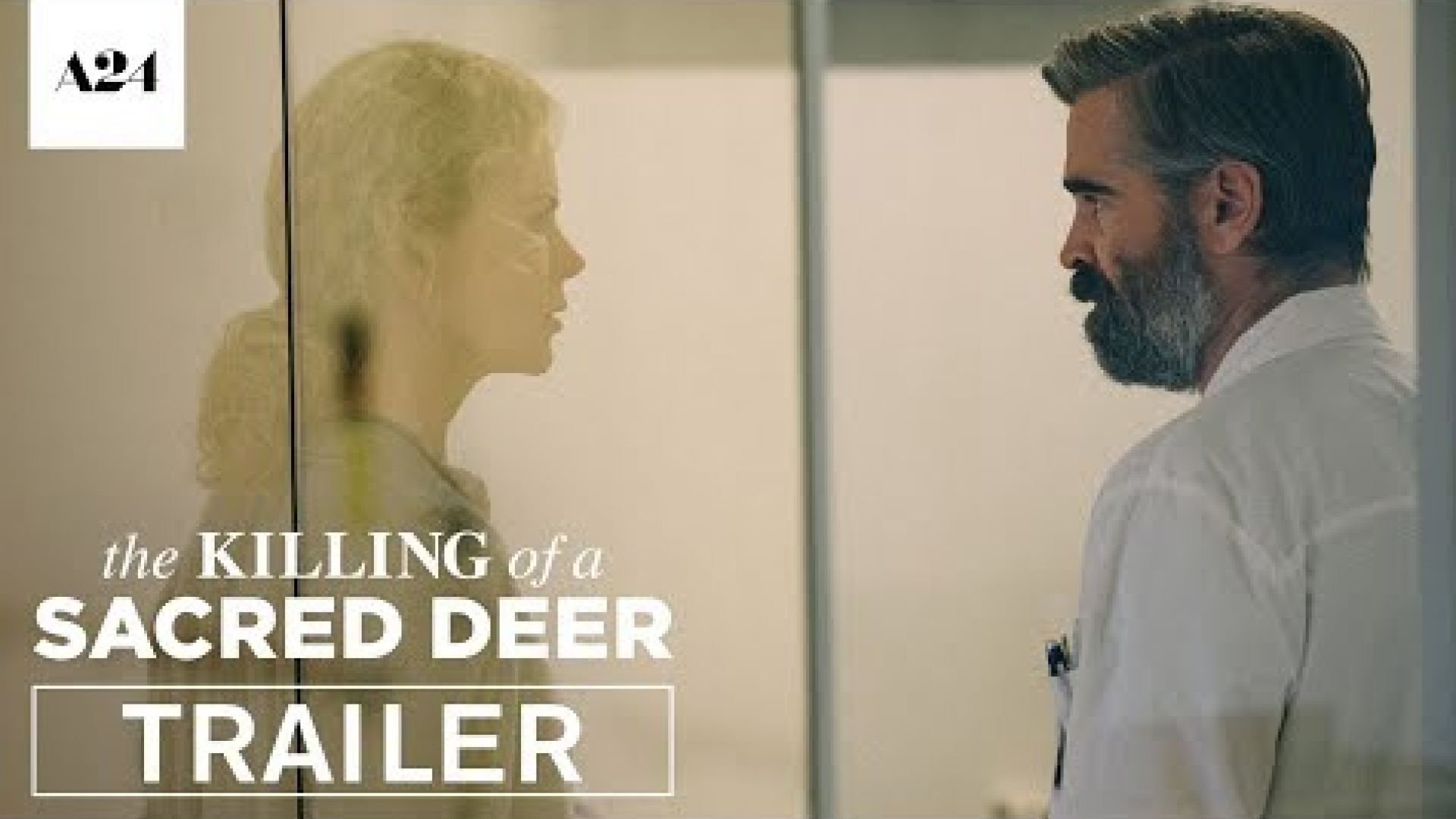 Synopsis
Steven (Colin Farrell), an eminent cardiothoracic surgeon is married to Anna (Nicole Kidman), a respected ophthalmologist. They are well off and live a happy and healthy family life with their two children, Kim, 14 (Raffey Cassidy) and Bob, 12 (Sunny Suljic). Steven has formed a friendship with Martin (Dunkirk's Barry Keoghan), a fatherless sixteen-year-old boy whom he has taken under his wing. Things take a sinister turn when Steven introduces Martin to his family, gradually throwing their world into turmoil and forcing Steven to make a shocking sacrifice or run the risk of losing everything.