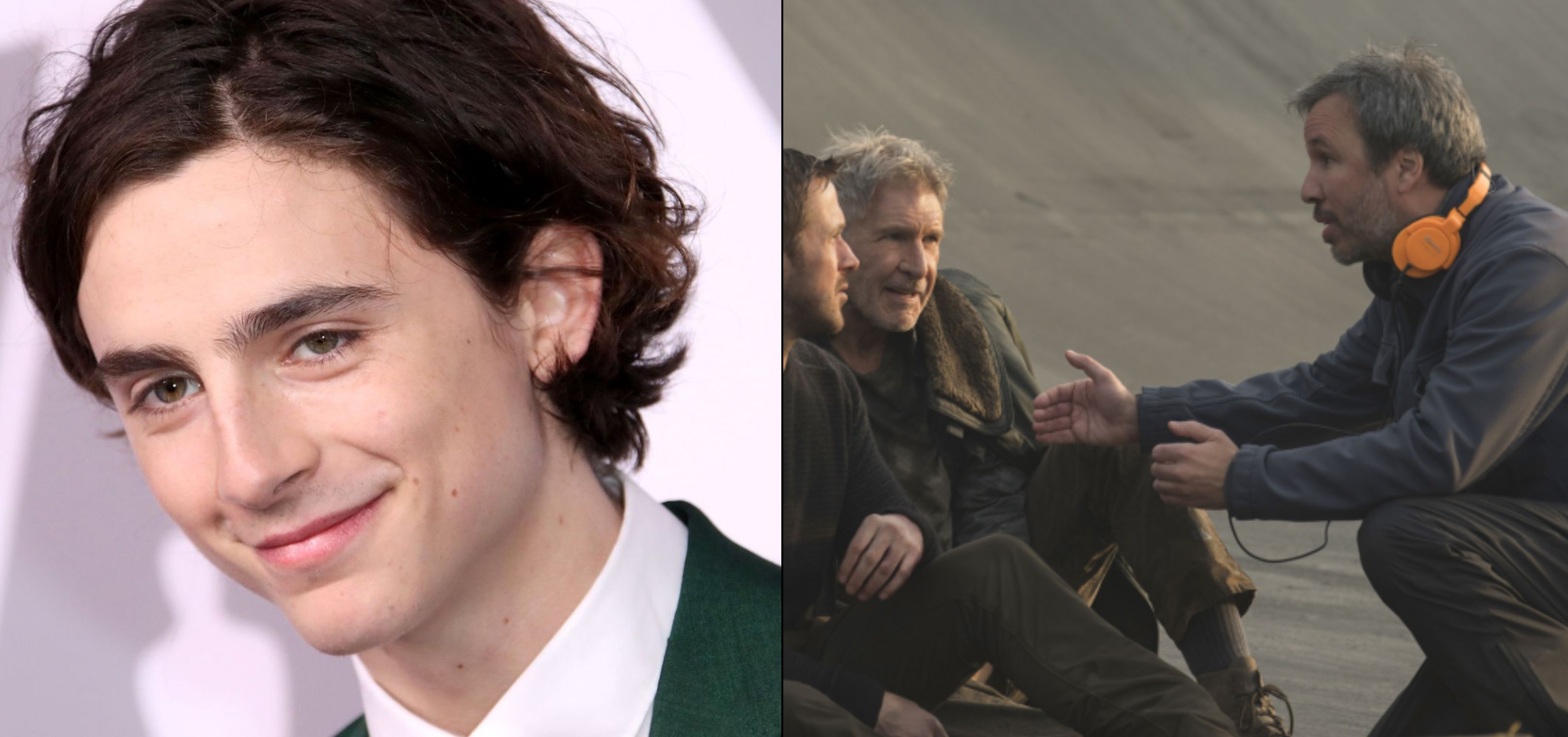 Timothée Chalamet set to star in Denis Villeneuve's 'Dune'

GregHarmon Managing Editor Timothée Chalamet is in negotiations to star in Legendary Studios relaunch of Frank Herbert's Hugo and Nebula award-winning Dune!
The Hollywood Reporter, was first to report Denis Villeneuve's Dune is closing in on a deal for Chalamet to play Dune's central figure, Paul Atreides.
Kyle MacLachlan most recently portrayed Atreides in David Lynch's 1984 adaptation. Incidentally, Chalamet will be 23-years old by the time production starts. MacLachlan was just 25 at the time.

Herbert's Dune is the first of six novels which tells the futuristic tale of noble houses grappling for control of a hostile planet — called Dune — which happens to contain the universe's only repository of a highly valuable spice. Chalamet will play the son of a noble family, Paul Atreides, who will become the mysterious man known as Muad'Dib. Paul's noble family is named stewards of Arrakis, whose sands are the only source of a powerful drug called "the spice." After his family is brought down in a traitorous plot, Paul must go undercover to seek revenge, and to bring to fruition humankind's most ancient and unattainable dream.
It has been Villeneuve's longstanding dream to adapt Herbert's Dune with talk of his passion project pre-dating 2015's Arrival. Villeneuve's biggest hurdle was acquiring Studio rights, which were previously held by Paramount, who failed to reboot the series after a long-standing attempt dating back to 2010 with a pair of genre directors in Peter Berg and Pierre Morel (Taken). As they say, patience is a virtue.
Now that Legendary Studios closed a deal that grants rights for film and tv, fans will finally see Villeneuve's vision play out in what will be his second consecutive reboot of a beloved Sci-fi series next to his gorgeous dreamscape Blade Runner: 2049.

I can say without a doubt that Legendary's 'relaunching' comes an opportune time, not only for fans of Villeneuve's work, but as Herbert's material relates to today's socio-political and ecological climates. As someone who liked but didn't love Lynch's Dune, I'm all in. Especially if Roger Deakins joins Denis' trusted creative team.
Stay tuned for more casting news!