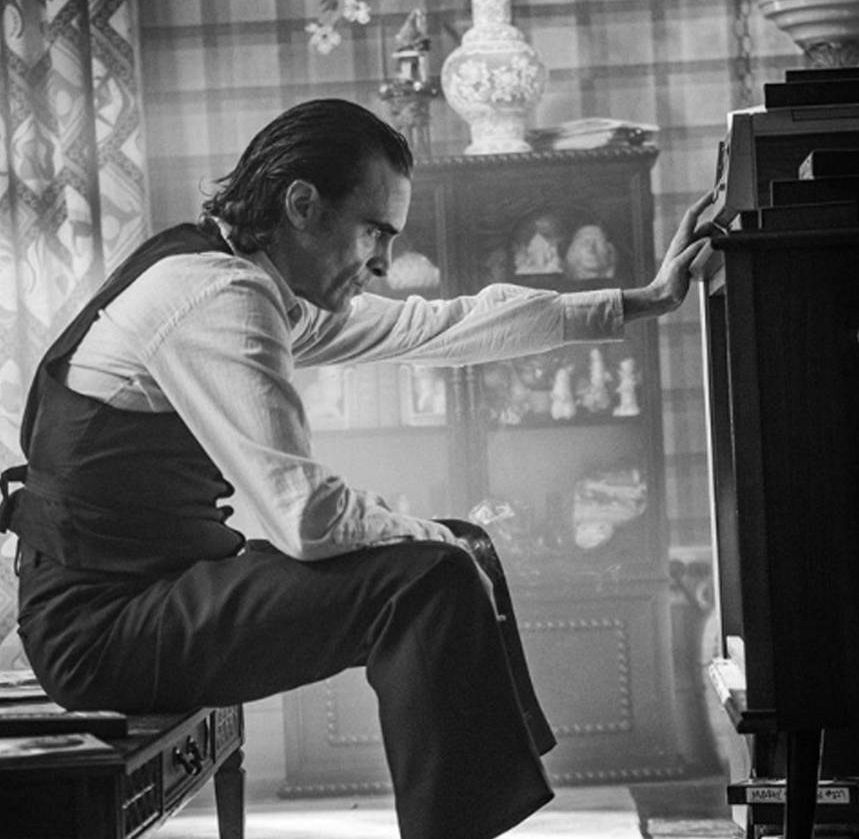 'Joker': Todd Phillips shares second look at Joaquin Phoenix as 'Arthur Fleck'

GregHarmon Managing Editor No one is laughing at Arthur Fleck
With a little over 6 months until the release of Joaquin Phoenix's 'Joker', Director Todd Phillips shared a new set pic of the man who is destined to become Gotham's Clown Prince of Crime.
The pic captioned "Editing", features Phoenix's 'Arthur Fleck' - also doing his best "Merrill Hess" impression - sitting in front of a television set with his finger presumably on the button of a VCR (that's Video Cassette Recorder for y'all Gen. Z-ers). Could it be that Fleck is obsessing over something or someone in particular? Or is the stand-up comedian tilting over a past performance?

Warner Bros. hard-boiled standalone is said to be a gritty character study that follows the Joker's origins as a struggling stand-up comedian. Joker will also star Zazie Beetz as Sophie Dumond, Robert De Niro as talk show host Murray Franklin, Brett Cullen as Thomas Wayne, Bill Camp as a Gotham City PD cop, and Dante Pereira-Olson as young Bruce Wayne.
It should be interesting to see how Phillips and co-writer Scott Silver plan to infuse the Wayne's and the role they'll play as part of the story's backdrop.

With post-production currently underway, all eyes will be on the release of Warner Bros. first trailer.
Joker is scheduled to hit theaters Oct. 4, 2019.