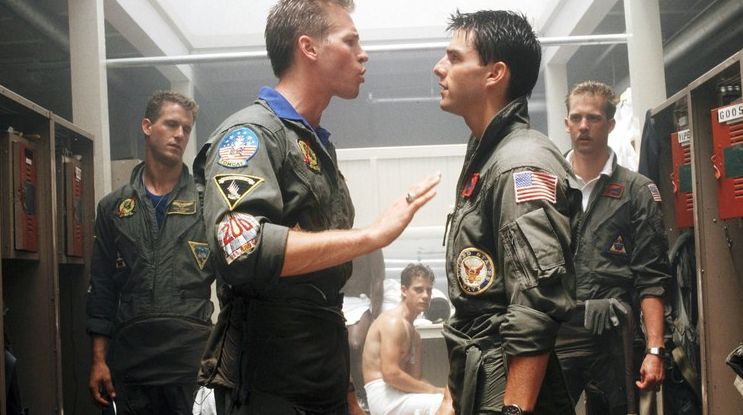 Tom Cruise Confirms Top Gun Sequel

GregHarmon Managing Editor
On a press tour for the upcoming Universal Pictures The Mummy, Tom Cruise confirmed on the Australian morning show Sunrise that 1986 hit Top Gun will indeed be getting the sequel treatment. When asked to confirm the status of Top Gun 2, Cruise responded with a giant smile, "It's true. I'm going to start filming it probably in the next year."
Of course this wasn't the first we've heard of any Top Gun 2 news. Back in Jan. 2016 Producer Jerry Bruckheimer tweeted the following in light of Top Gun's (1986) 30th anniversary.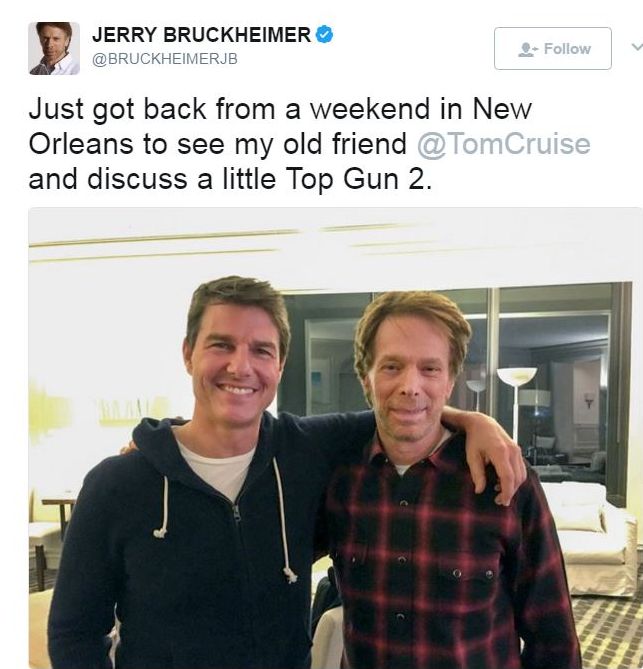 And just three days ago, Bruckheimer reunited with Cruise on the set of MI:6 and tweeted the following. M̶a̶v̶e̶r̶i̶c̶k's Cruise's aviators look pretty great don't they?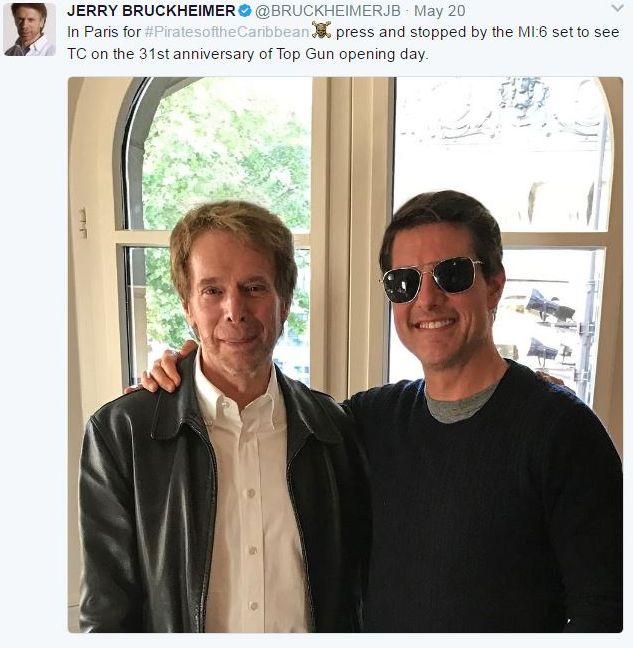 So far, little to no plot details have been made official, and though it's fair to say Cruise will reprise his role as United States Aviator Lieutenant Pete "Maverick" Mitchell, it remains to be seen who of the original cast will reprise their roles, from Kelly McGillis, Tom Skerritt, Michael Ironside, James Tolkan, Val Kilmer, all the way down to Tim Robbins. We also know this project will move ahead despite the absence of Top Gun director, Tony Scott, who passed away in 2012.
As the nostalgia kicks in, it's fair to question just how relevant Top Gun is as a 21st century genre film. But perhaps we've come full circle as it relates to our current political landscape. I for one wouldn't mind seeing those Russian Migs. Does our beloved Top Gun need the sequel treatment? Chime in Cultjer readers.