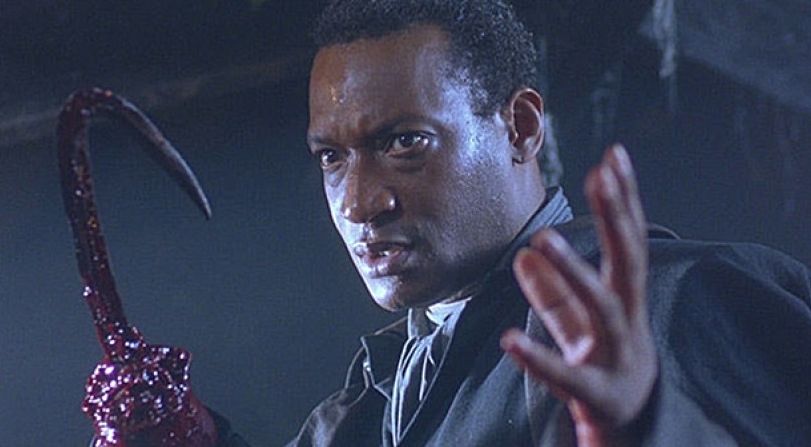 After 27 years since the original Candyman, Jordan Peele has recruited Tony Todd for his spiritual sequel.

It's not entirely clear what role Peele's got lined up for Todd (likely not Candyman/Daniel Robitaille, but who knows!?) however Magazine outlet, Sofa King Cool got the inside scoop at The Nickel City Con where Todd shared details about Peele's pitch:

"Out of the blue I got a phone call from Jordan Peele. We're still waiting for the contract, but the way he explained it to me was that it's gonna be applause worthy moments. That's his words. No matter what happens with that, it's gonna just put renewed attention on the original."

So we won't exactly rule out whether or not Todd will reprise his role as 1992's hook wielding antagonist but with Aquaman breakout Yahya Abdul-Mateen II set to star, it was previously assumed Peele found his Candyman. Or did he?

Joining Todd and Abdul-Mateen II is If Beale Street Could Talk's Teyonah Parris, who will reportedly play the girlfriend of an art dealer who's obsessed with the legend of Candyman. Previous reports pegged Get Out's Lakeith Stanfield was in line to play an art dealer named Anthony which, coincidentally happens to be the same name as the baby of Vanessa Williams' character who was abducted by Tony Todd in 1992's Candyman. Since there has been zero word on Stanfield's status, there's certainly the possibility Yahya Abdul-Mateen II is in line to play Parris' boyfriend, while Todd could very well be in line for something bigger.

Oscar-winning filmmaker Jordan Peele co-wrote script with Tribeca Film Festival Award-winner and Director Nia DaCosta (Little Woods).

Hopefully we'll receive confirmation as well as additional casting news with production slated to begin shortly.

Candyman will hit theaters June 12, 2020.
h/t: BloodyDisgusting

GregHarmon in Candyman (2020)Follow
Greg Harmon | Managing Editor | Follow me @sweetharmony for Film & TV discussion | Ko-fi http://ko-fi.com/sweetharmony