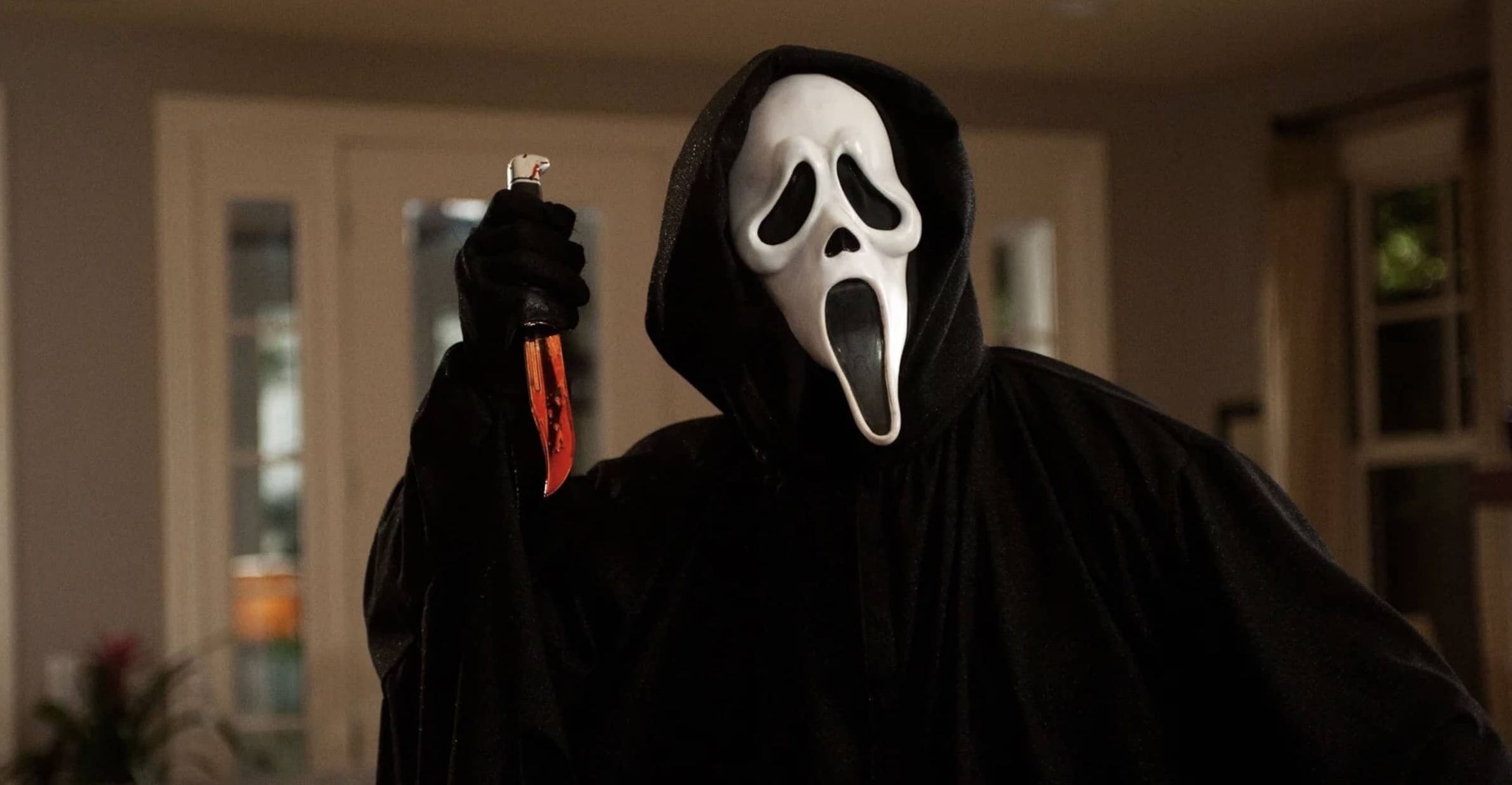 Scream Season 3 Trailer: Ghostface Returns For 'Scream: Resurrection'
by GregHarmon
Do you like scary tv shows?
Ghostface killer is back my friends, but this time the murderous slasher has undergone a significant makeover featuring an all-new story, cast and title Scream: Resurrection!
After being shelved for nearly two years, the third season of MTV's original scripted series returns for a special three-night event, airing six new episodes starting July 8 and will conclude on July 10. Most notably, Scream Resurrection moves from its original network home MTV to the Viacom owned sister-station VH1.
The rebooted storyline follows Deion Elliot (RJ Cyler - Power Rangers, Me, Earl, & the Dying Girl), a local star running back whose tragic past comes back to haunt him at the worst time, threatening his hard-earned plans for his future — and the lives of his unlikely group of friends. Teen Wolf's Tyler Posey co-stars as a high school drop-out who is described as a hustling "drug dealer and party promoter" who, beneath the exterior, has more to share than anyone realizes. Rounding out the cast are Keke Palmer (Scream Queens), Giorgia Whigham (13 Reasons Why), Jessica Sula (Recovery Road, Skins), Giullian Yao Gioiello (Julie's Greenroom), Tyga (aka Michael Ray Stevenson), C.J. Wallace (Notorious) and a cameo by Paris Jackson (prediction - see Drew Berrymore's cameo).
VH1 released the new trailer which, for better or for worse, appears to be a slightly decaffeinated brand of Scream compared to seasons 1 and 2. But perhaps that's the limited run and the network change talking, which could be a good thing!? The new series will be helmed by Brett Matthews (The Vampire Diaries, Supernatural), alongside new executive producer Queen Latifah and the late Wes Craven, Tony DiSanto, Liz Gateley, Marianne Maddalena, and Cathy Konrad.
It should be noted that fans of Wes Craven's 1996 original recipe will be delighted to see the murderous Ghostface slasher sporting the original Ghostface mask. And more importantly, Ghostface will be appropriately voiced by 1996's original voice actor Roger Jackson. Perhaps these are all signs.

I guess we'll find out on July 8!
Source: THR


GregHarmon in Scream: ResurrectionFollow
Greg Harmon | Managing Editor | Follow me @sweetharmony for Film & TV discussion | Ko-fi http://ko-fi.com/sweetharmony