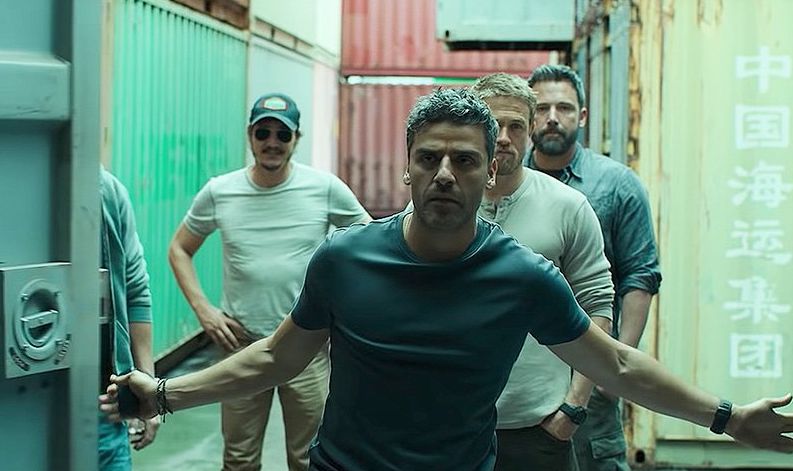 'Triple Frontier' Trailer: Ben Affleck and Oscar Isaac lead an all-star cast in Netflix's latest heist thriller

GregHarmon Managing Editor Affleck, Isaac and co. take on the world's most violent drug cartel in J.C. Chandor's Triple Frontier

I must confess. Netflix's long-gestating heist thriller still looks fantastic. This, despite knowing Kathryn Bigelow was once pegged to direct a Paramount-produced version of Triple Frontier starring Tom Hardy, Mahershala Ali, Casey Affleck, and Channing Tatum.
Of course if that sounded too good to be true, it was. After shifting expectations and scheduling conflicts, Triple Frontier eventually found a home with Netflix and Oscar nominated screenwriter (Margin Call) J.C. Chandor signed on to write and direct based on Mark Boal's (Zero Dark Thirty) initial script. Less than a year later, we have our first trailer and surprisingly, it sorta makes you forget about Paramount's star-studded iteration.

Enter, Netflix's Triple Frontier.
On paper, what's not to love about Ben Affleck, Oscar Isaac, Charlie Hunnam, Garrett Hedlund, and Pedro Pascal sharing screen time as ex-Special Forces Operatives-turned-civilians looking to bag $75 million from a dangerous South American drug lord? I mean, do we even have to question the morals of seemingly good men who have served their country for the past 17 years and have nothing to show forth? Or as Oscar Isaac puts it "we finally get to use our skills for our own benefit."

But after watching the first trailer, it's really not a question of what lengths Affleck, Isaac, and co. are willing go through to fulfill the mission but rather, at what cost?
Triple Frontier will debut in select theaters and on Netflix in March 2019.