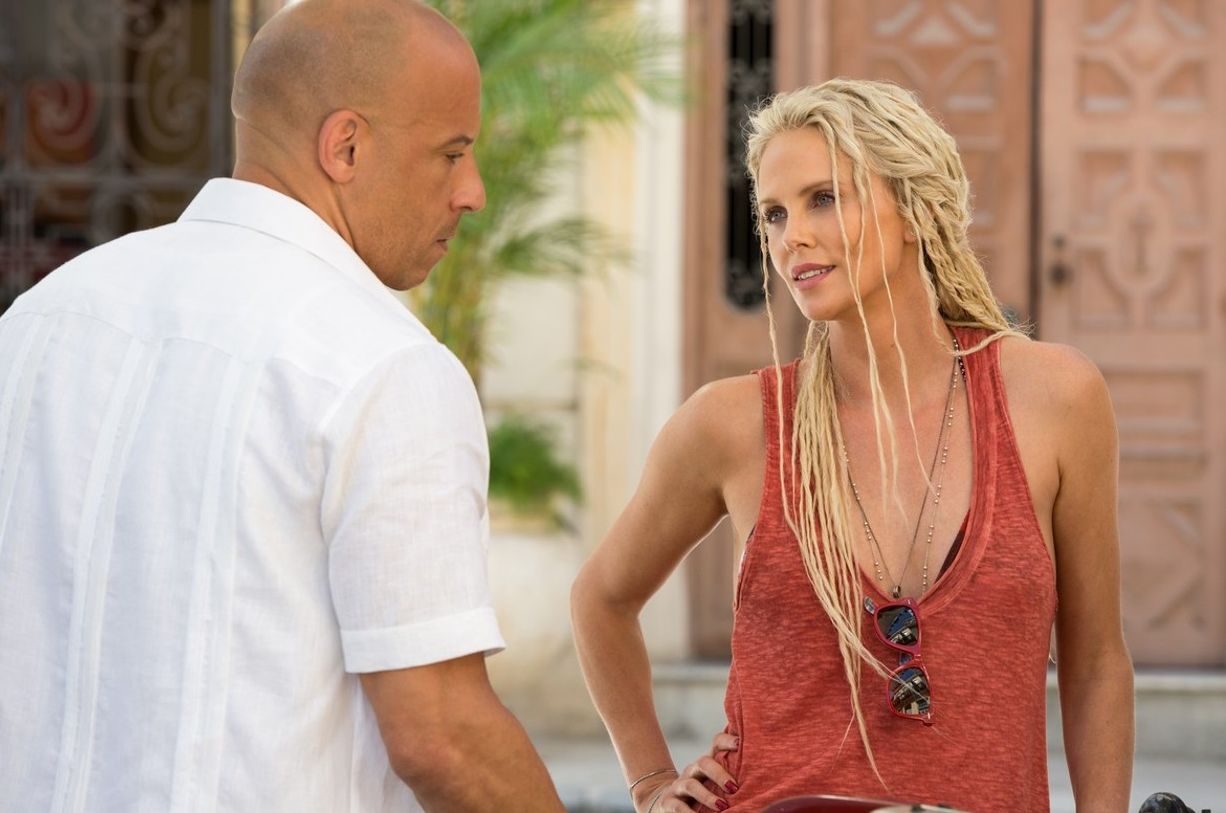 Universal's female-led "Fast & Furious" spin-off targeting Charlize Theron's "Cipher"

GregHarmon Managing Editor Idris Elba isn't the only baddie in town
Oscar winner Charlize Theron is being eyed to lead Universal's female-fronted "Fast & Furious" spin-off in an effort to "Avengers-ize" the near two decade-long running franchise.

This, according to a recent story out of The Hollywood Reporter. The TL;DR essentially details Universal's efforts to severe ties with longtime series producer Neal Moritz, who according to sources say he is one of a few "heavy hitters" who has notoriously made it difficult for Universal to get any "Fast & Furious" films up and running. The most interesting scoop was buried about three-quarters into the story revealing the studio's plan to dramatically expand the "Fast and Furious" universe with Hobbs & Shaw sequels (pending box office results) and a female-led spin-off "built around" Charlize Theron's cyberterrorist character from 2017's The Fate of the Furious, "Cipher."

The series godfather, Vin Diesel - who's also no stranger to Avengers-izing - announced back in January that a trio of writers behind Marvel's Captain Marvel, Black Widow, and Silver Sabel will pen the script for Universal's female-fronted spin-off. At the time, it wasn't clear who if anyone from the current "Fast" character stable would be involved, leaving some speculation that Michelle Rodriguez, Jordana Brewster, Nathalie Emmanuel, Eva Mendes, Charlize Theron, HELEN MIRREN, or even a characters presumed dead - cough - Gisele (Gal Gadot) could factor into the spin-off.

Of course, creating a multiverse with spin-offs is one thing, but "Avengers-izing" with a whole new set of characters just feels very unoriginal. But, with two more "Fast & Furious" installment's coming down the pike, Universal better hope Hobbs & Shaw performs well at the box office (which it will) before we get too excited (or worked up) about an additional spin-off led by Charlize Theron.

Time will tell.