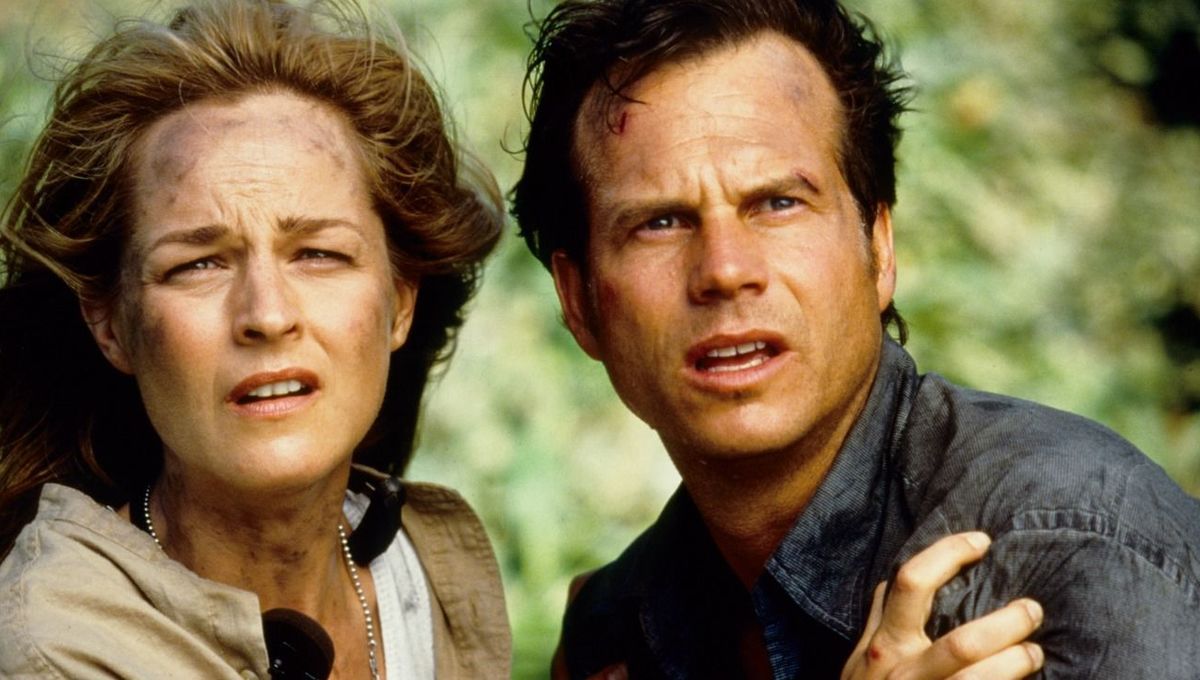 Universal Rebooting 'TWISTER' With Joseph Kosinski Set To Direct

GregHarmon Managing Editor Twister: Let's Twist Again
Jan De Bont's TWISTER is Hollywood's next best dish to be reheated and served for audiences to consume.
Universal Pictures has put the wheels in motion to reboot 1996's blockbuster. Sources tell Variety that Joseph Kosinski - director of TOP GUN Maverick along with Tron Legacy - will get the first crack as director along with longtime Hollywood director and financier, Frank Marshall producing.
Sources say Marshall has yet to secure a writer. So for the moment, we can safely say Twister redux is simply in the early development phase. Which - if you're firmly on Team Bill Paxton, Helen Hunt, Cary Elwes, Philip Seymour Hoffman (among others) or Team Twister Soundtrack (underrated) - you're probably feeling okay knowing this reboot could very well teeter on the side of development hell.
I guess only time will tell.
Neither Jan De Bont nor Helen Hunt could be reached for comment. Which is probably a good thing. God rest Bill Paxton and Philip Seymour Hoffman's gentle souls. Sheesh.