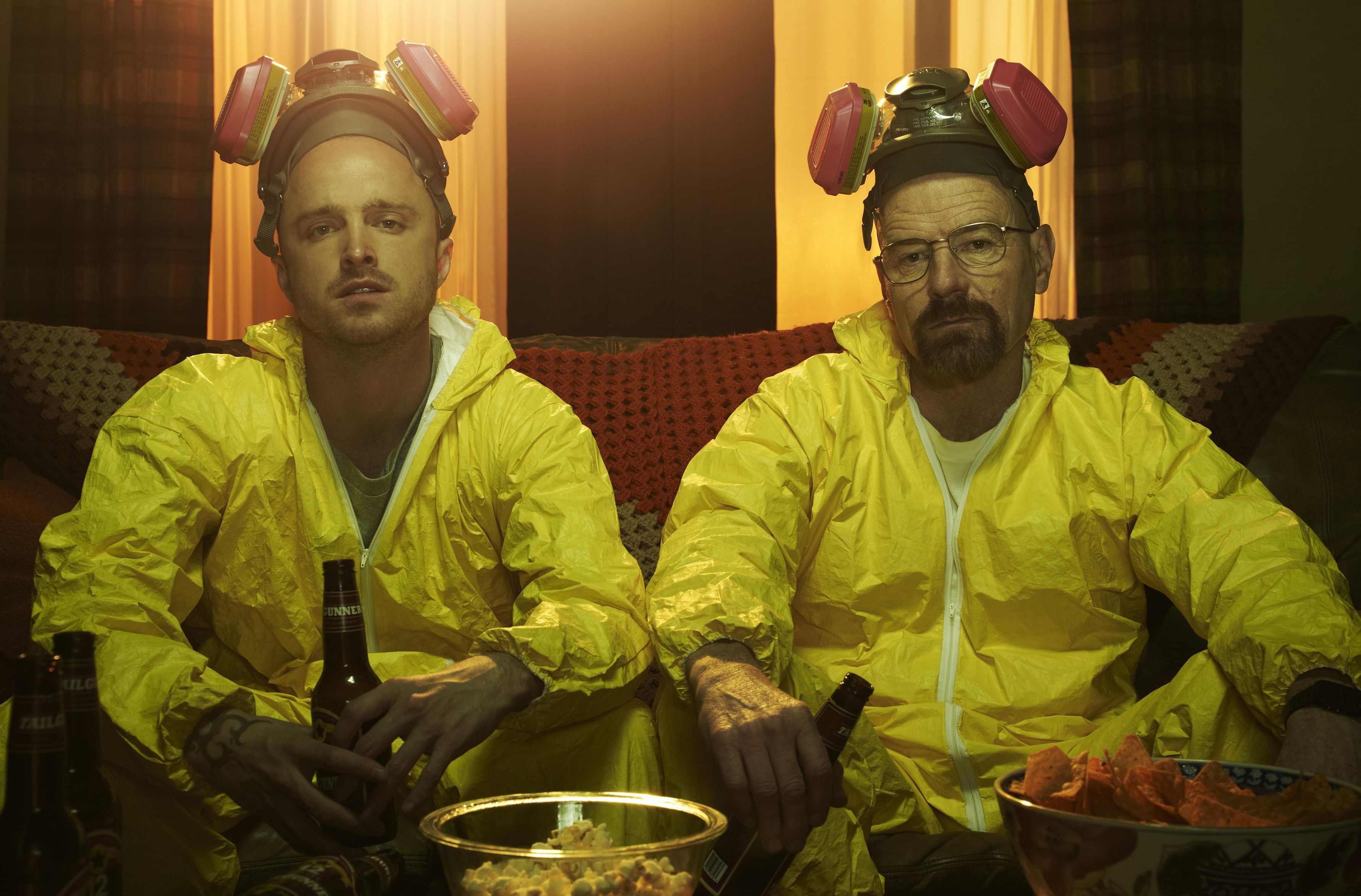 Vince Gilligan's 'Breaking Bad' Movie Coming to Netflix and AMC

GregHarmon Managing Editor Vince Gilligan's Breaking Bad movie has struck a distribution deal with Netflix and AMC!

One of the many unresolved questions surrounding Vince Gilligan's top secret BREAKING BAD film was whether or not fans would catch it theatrically or in collaboration with cable network AMC.

Today, we have learned that Netflix will get first dibs, followed by a release on AMC. According to sources at Deadline, the two networks have struck a deal that essentially reverses the current model. Additionally, sources at The Hollywood Reporter also confirm that Aaron Paul is set to reprise his Emmy-winning role a Jesse Pinkman!
Yeah Science!
Gilligan's two-hour movie began filming mid-November under the working title "Greenbrier." While details about the film are being kept under wraps, the folks at /Film originally confirmed "Greenbrier" will be a direct sequel to AMC's Breaking Bad and will be a continuing saga for Aaron Paul's character, Jesse Pinkman. Interestingly, Deadline's latest story adds a new wrinkle, speculating the film could be a series: "I hear the script is being shot as a feature though it has not been determined yet how it will air, as a film or cut into episodes."

In my original write up, I speculated that Gilligan's Breaking Bad film would be an excellent opportunity to set the table for a Jesse Pinkman spin-off with Better Call Saul coming full circle to the present day "Gene" storyline. While there are reports speculating Gilligan's film will feature the return of Bryan Cranston, Krysten Ritter, Jonathan Banks, Jesse Plemons, Charles Baker, Matt Jones, and Robert Forster to name a few, it's likely Pinkman's solo movie will time jump before and after we last saw Pinkman speed away into madness.
Stay tuned as we hear more.