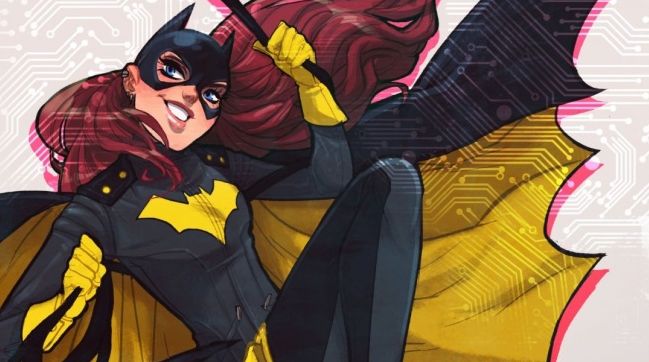 Warner Bros. hires 'Bumblebee' scribe, Christina Hodson to write 'BATGIRL'

GregHarmon Managing Editor With Joss Whedon officially out of 'Batgirl', Warner Bros. made their first move by hiring Christina Hodson to pen the script featuring DC's iconic heroine
'Batgirl' will signal Hodson's fourth writing project, having previously written a pair of thrillers (Unforgettable and Shut In), and most recently penned the script for Travis Knight's 'Bumblebee' spin-off starring Hailee Steinfeld. With 'Batgirl,' Hodson will spotlight a live-action DC heroine fans have not seen since 1997's Batman & Robin. And to no fault of Alicia Silverstone's, it's fair to say the proverbial bar for a live-action 'Batgirl' is primed much like Chris Nolan set for the Caped Crusader 8 years after Warner Bros. Batman & Robin debacle.
According to The Hollywood Reporter, Christina Hodson will craft a new script for DC's first ever live-action standalone featuring the second incarnation of 'Batgirl,' portrayed by civilian Dr. Barbara Gordon - daughter of Gotham City police commissioner James Gordon.
The fiercely athletic and intelligent younger Gordon made her first appearance in Detective Comics issue #359 titled The Million Dollar Debut of Batgirl and has evolved through Silver and Bronze Age incarnations whose motivation for crime fighting is completely altruistic and independent to Gotham's other superhero - Batman.
Joss Whedon previously wrote a script that was also said to feature Barbara Gordon but ultimately claimed "he really didn't have a story." Needless to say, Christina Hodson signals the first of a few moves coming down the pike from Geoff Johns (DC President) and Toby Emmerich (WB Pictures President). As far as Director talents - Michelle MacLaren, Niki Caro, Ana Lily Amipour, and Kathryn Bigelow are a few names that come to mind.
And we haven't even talked about who should play Barbara Gordon/Batgirl!?!
Stay tuned.