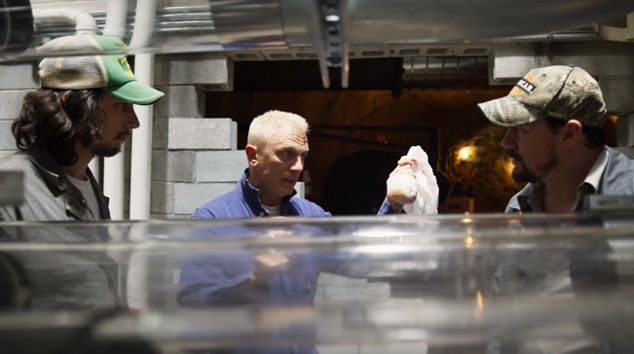 Daniel Craig's "Joe Bang" weighs the positives (pluses) vs negatives (minuses) in this LOGAN LUCKY clip

GregHarmon Managing Editor Which one of you Logan's is busting me out?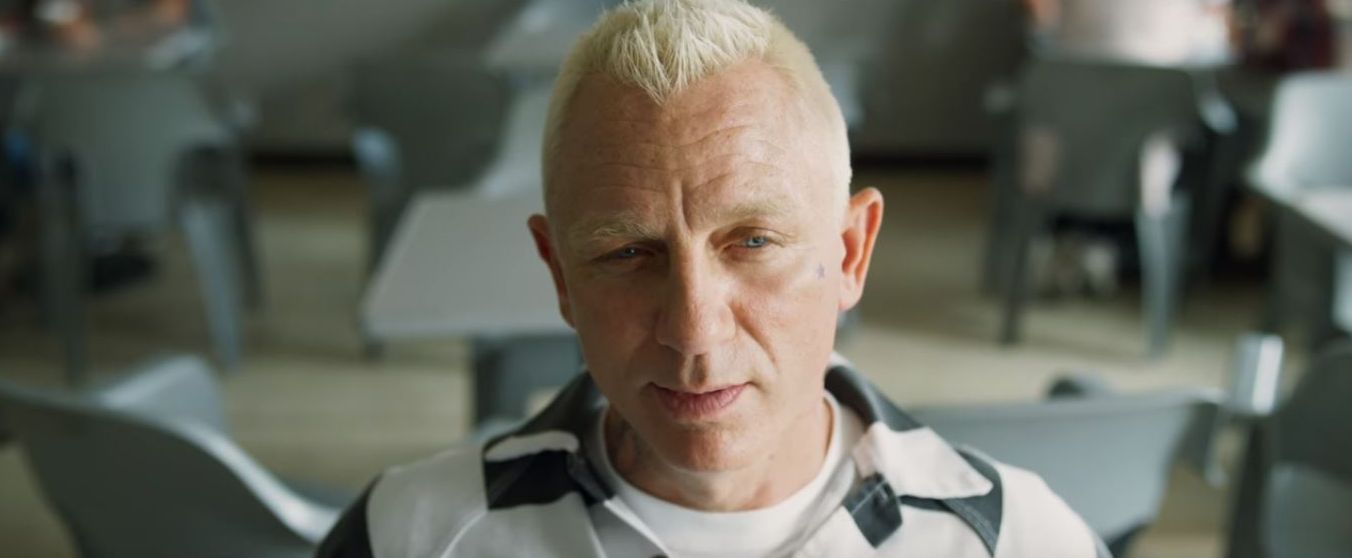 Check out the clip titled "Pro Con" below
The newest clip for Steven Soderbergh's heist comedy Logan Lucky features Daniel Craig, expert thief and explosives man "Joe Bang", as he weighs the pros and cons of robbing the Charlotte Motor Speedway by way of positive and negative analogies. Which according to Joe, translates to "pluses" and "minuses" if you're the Lucky brothers. By the end of the clip, you get the sense both Jimmy (Channing Tatum) and Clyde (Adam Driver) may need more than Joe Bang to pull off this job.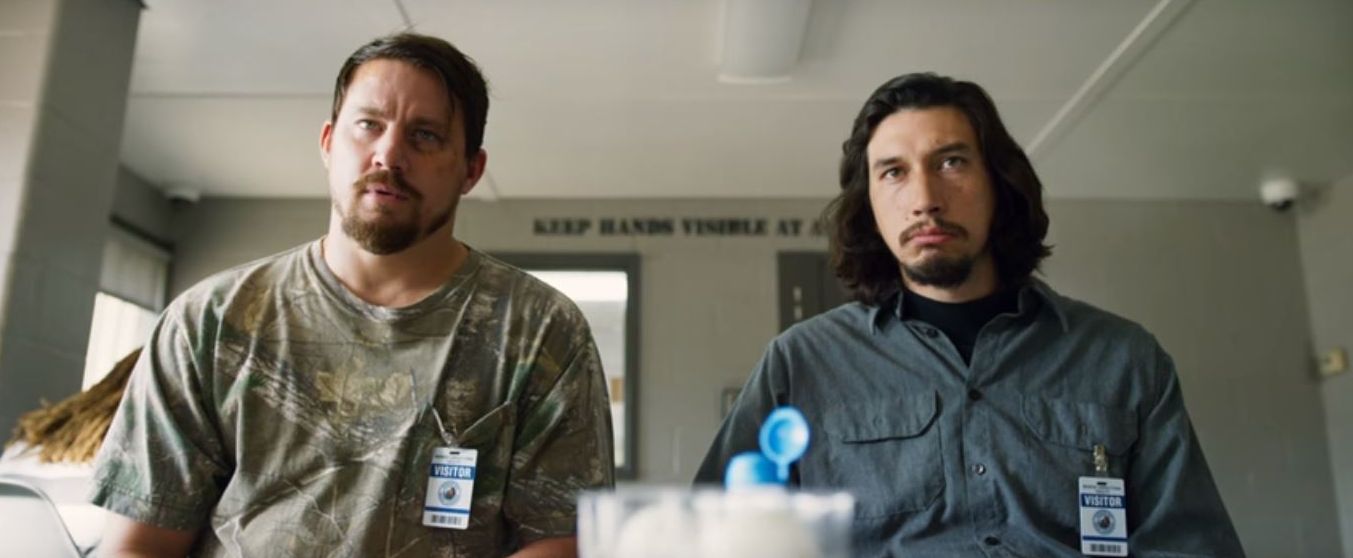 Well I guess then for you Logan's, that's a positive
Of course, Soderbergh is the master of untangling the intricacies of elaborate heists led by simple-minded characters who appear to be in over their heads. Though it appears the Lucky brothers have their 'Boesky', they're still out a 'Jim Brown, a Miss Daisy, a Leon Spinks, and the biggest Ella Fitzgerald ever'.
It's easy to get behind Lucky, especially when you factor in Seth MacFarlane, Riley Keough, Katie Holmes, Katherine Waterson, Dwight Yoakam, Sebastian Stan, Brian Gleeson, Jack Quaid, and Hilary Swank.
Logan Lucky hits theaters August 18
Pro Con clip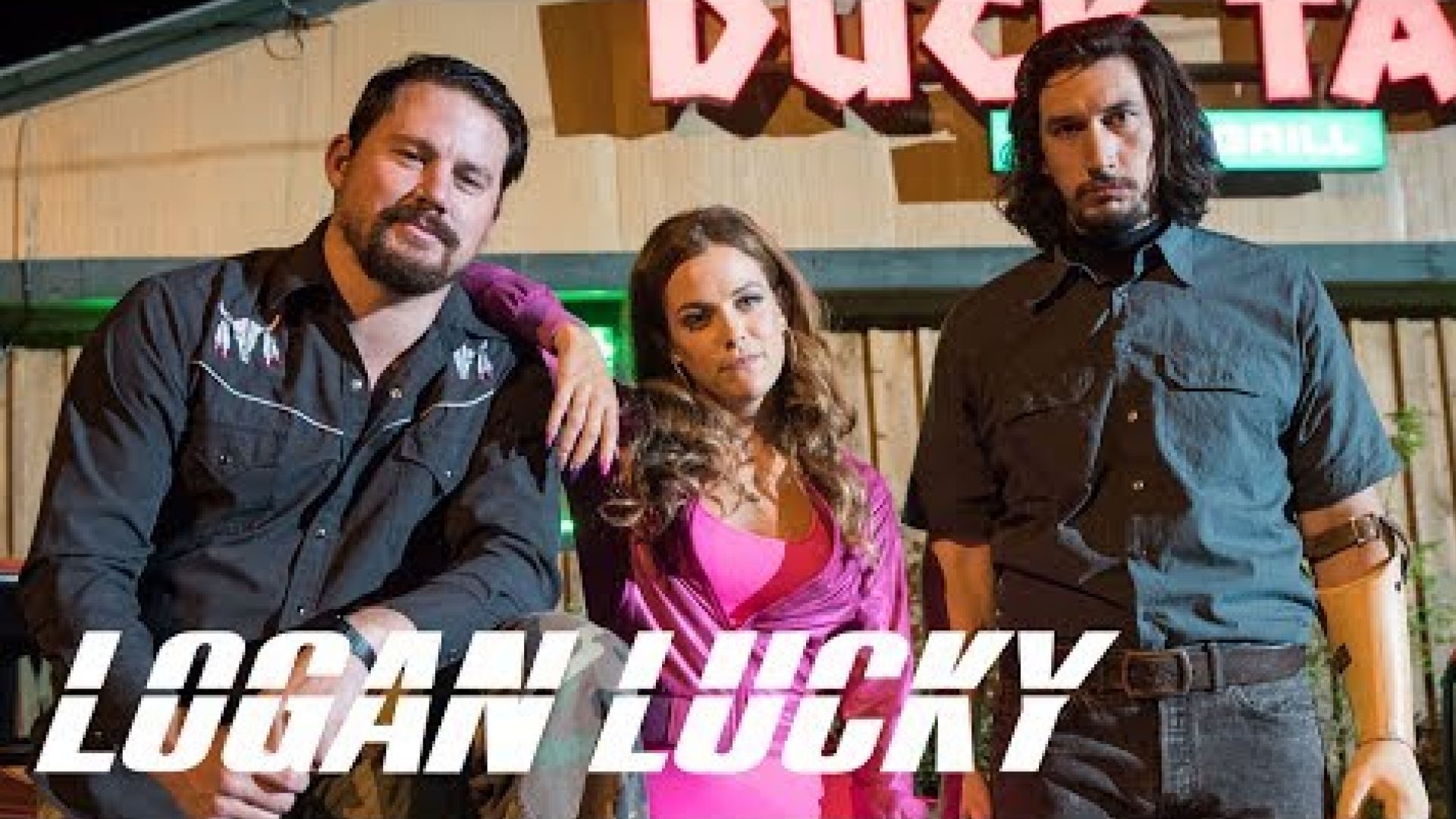 Synopsis
The Logan's are a hardscrabble family from the hills of West Virginia, and their clan has been famous for its bad luck for nearly 90 years. But the conniving Jimmy Logan (Channing Tatum) decides its time to turn the family's luck around, and with a little help from his friends, the Redneck Robbers, he plans to steal $14 million from the Charlotte Motor Speedway.